KAC Interviews
June 13, 2016
Name:
Alison Weaver
Job:
Executive Director, Moody Center for the Arts
Location:
Houston, TX
Following your position as the former Director of Affiliates for the Solomon R. Guggenheim Museum in New York, how do you anticipate your past experiences aiding you the most in your new position as the Executive Director of Rice University's Moody Center for the Arts?
Just as Rice is an international University and Houston is an international city, the Guggenheim is an international museum with a wide-ranging program serving diverse audiences. Having worked with artists and colleagues from around the world, I hope to bring that same global perspective to the Moody.
For those of us that may not fully grasp the role of the Moody Center within Rice University's educational programming, can you give us your two cents? How may we expect to feel an impact within the city?
In addition to inspiring creativity and innovation among Rice students and faculty through interdisciplinary classes, the Moody will host exhibitions and performances together with partners from Houston and the wider world that will bring innovative programs to the public.
What do you foresee as your top priorities in your new position?
My main priorities are to open the building by February of 2017 and to mount an engaging artistic program that reflects the Moody's goal of inspiring transformative encounters with the arts.
Growing up in Houston, did you have an influential teacher or mentor that helped you establish your direction towards the arts? Do you recall a transformative moment in your life when it all became clear?
The most formative experience of my youth was spending undirected hours in the Menil Collection. The quality of the works on view as well as their accessibility to all visitors made an enormous impression, fostering my love of art as well as my interest in a museum career.
Now that you're back in Houston and settled into your new position, tell us how you prefer to unwind- assuming that you do?
When I have free time, in addition to catching up on local art exhibitions, I enjoy trying new restaurants – I was recently in Chinatown and discovered a fantastic Szechuan spot. Houston's thriving restaurant scene is a terrific source of exploration and enjoyment.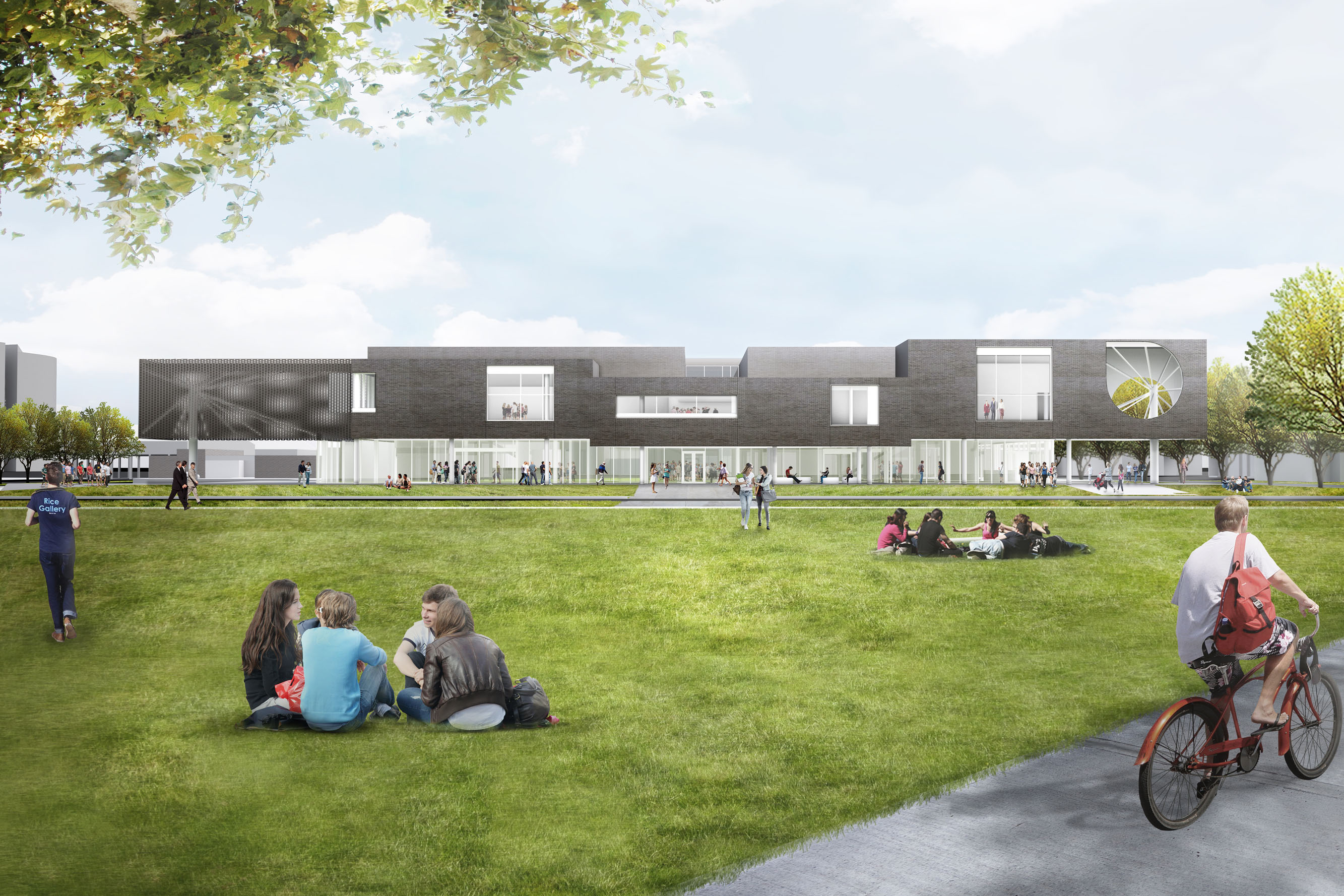 Rendering of the new Moody Center for the Arts