KAC Interviews
June 13, 2016
Name:
Steve Sacks
Job:
Founder and Director of bitforms gallery
Location:
New York, NY
Describe the moment you first discovered art?
My family was in the antique business for 2 generations before me, thus I had a keen sense for art objects and early American paintings. It also put me in the persepctive of art as a business. My house was quite the china shop, so I had to be extra careful when running around. It could be the reason I work with some interactive artists today.
What led you to your career?
I was the co-founder and creative director of an early dot com called Digital Pulp. We focused on a new breed of company that made the web their home. In my position I worked with all types of creatives and technical people. I resigned in 2000, right before the crash and noticed quite a few museums focusing on new media, which was the impetus for bitforms gallery.
What surrounds you daily that inspires you?
Fortunately the nature of my gallery program is about innovations in the arts. It's a constant barrage of new ideas, emergings artists, and art forms that are a daily inspiration.
What technological tool do you find most fascinating?
Since I opened the gallery, the most interesting tool is the use of the computer and custom code in the creation and presentation of art. Generative art has created an entirely new way of experiencing art, as it is alive, never repeats and can also be interactive, opening up new interpretations and genres of contemporary art.
It's super important for me to step away from the machine and connect with nature, stay fit and have good old face to face meetings. It's not easy to do these days, but it's essential for good health and spirit.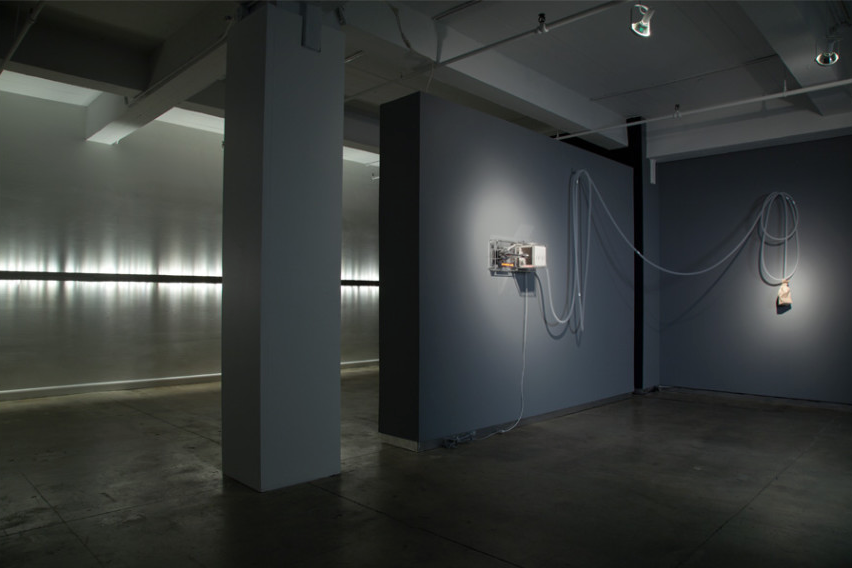 Inside view of bitforms gallery