Wednesday, January 6, 2016 at 5 PM
As part of our quarterly art rotations at Gensler Architecture's offices in downtown Houston, we asked The Art Guys to take over Gensler's space. The duo gladly curated a selection of works for the reception and corridors that explore architecture, urban planning, and engineering. The Art Guys, Jack Massing and Michael Galbreth, have been injecting humor and wackiness into the art world for over 30 years.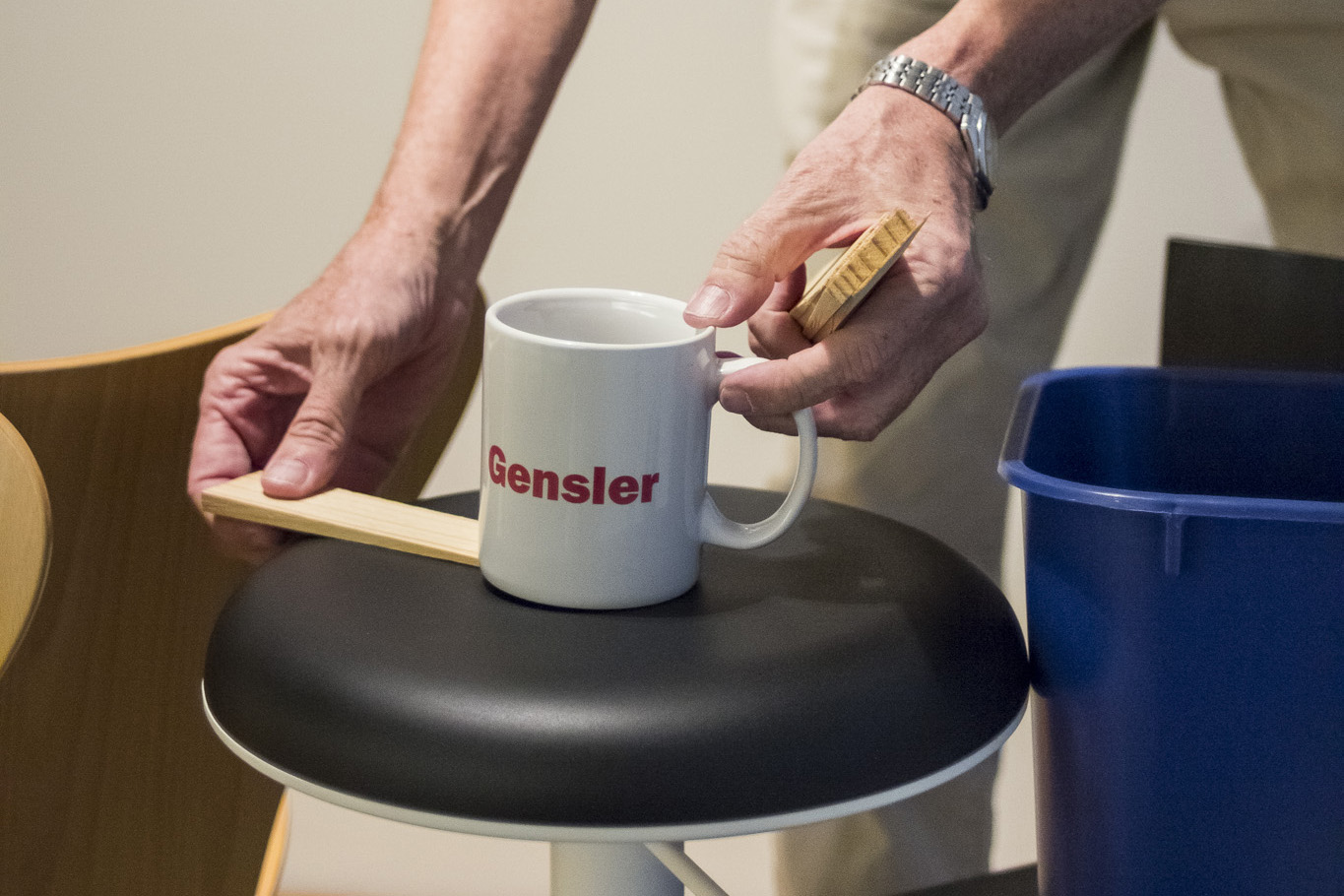 This show, The Art Guys: Some Conceptions, digs into their rich archive of work to spark a conversation tailored to Gensler's industry. The show includes an installation of found office objects that are grouped and shimmed (literally inserting wooden wedges under the objects), a large skyscraper sculpture made entirely of pencils, a series of the 101 of the World's Greatest Sculpture Proposals, and an expansive salon of Art Guys drawings, sketches, and doodles of projects concepts. The exhibition as a whole is a testament to how The Art Guys expertly present complex concepts with lightness and humor.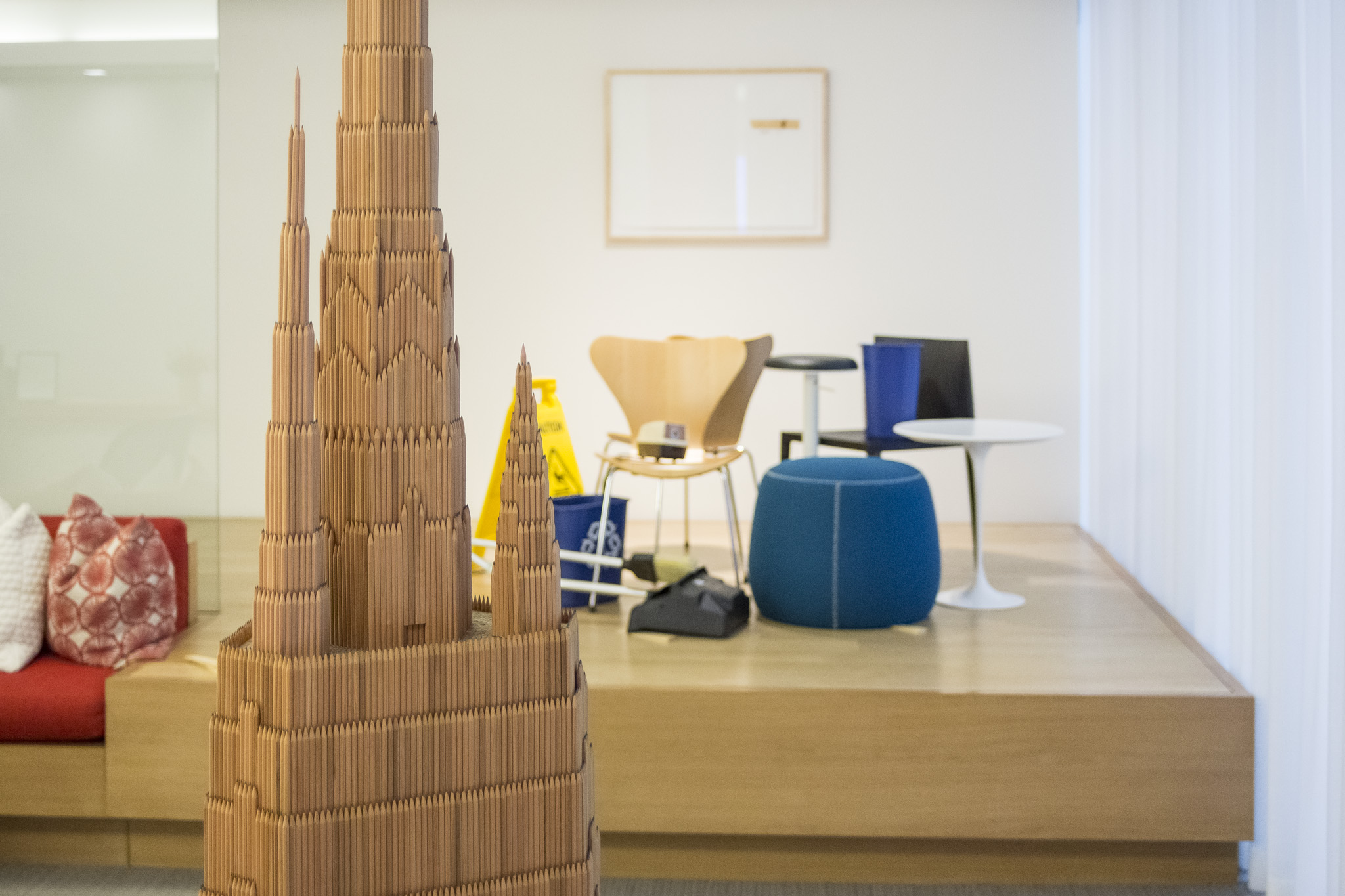 While installing the main reception display of shimmed objects, Michael explained the importance of improvisation to their work: "I prefer to make the entire show on site. It's more fun and becomes more of a truly experimental thing." True to this process, he gathered random office supplies, arranged, and shimmed them completely on the fly - stacking a pencil sharpener on chair or unrolling a roll of toilette paper then shimming one side or the other. The shim to The Art Guys is "the perfect sculpture. … The funny thing is that it destabilizes everything. Instead of making it sturdy, you make it teeter, which is our mythology."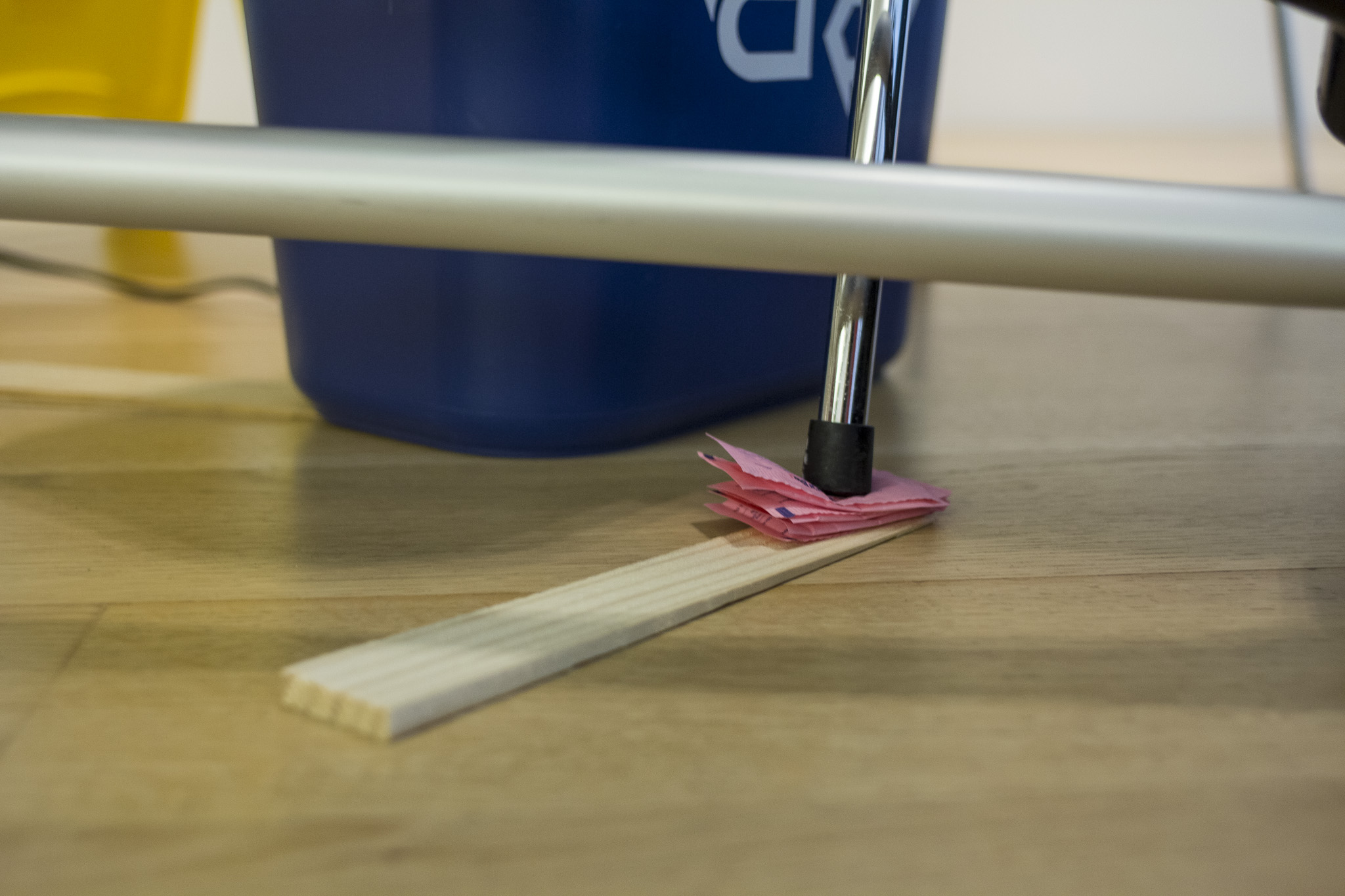 The other works in the show follow this philosophy of destabilization as well. The pencil skyscraper, Bonded Activity #55 Skyscraper, transforms the grand form of something large and looming into its origin, the humble pencil, the design and form of which is less famous but equally or arguably more significant. They revisit this idea of the "architecture of material" in other sculptures using bottles, pills, or food as their building blocks.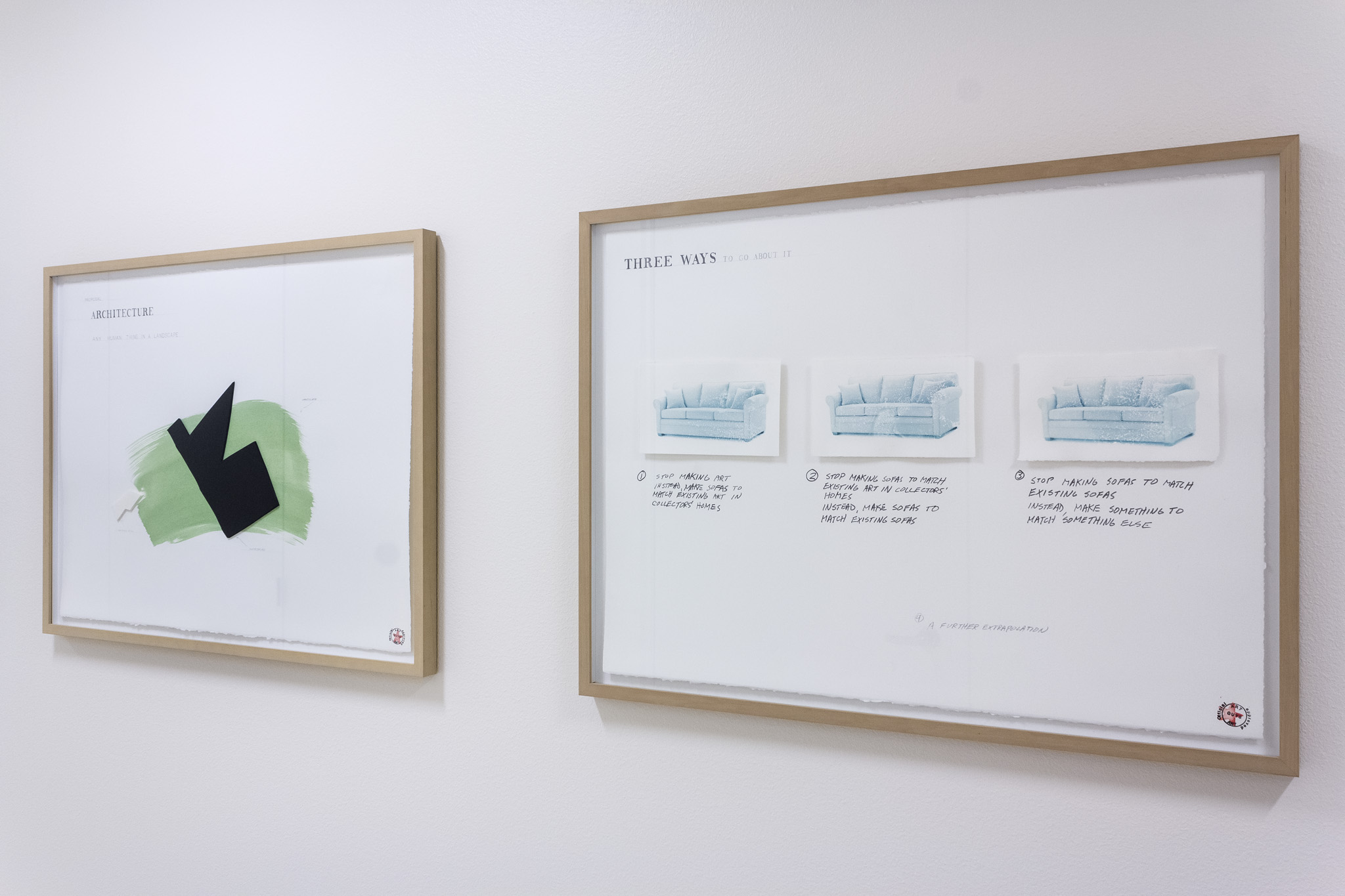 The series of Sculpture Proposals present seemingly mundane objects, architecture, design, or concepts that when viewed as plans for sculpture become absurd. These clever collages seem like more formal iterations of some of their sketches and concept drawings.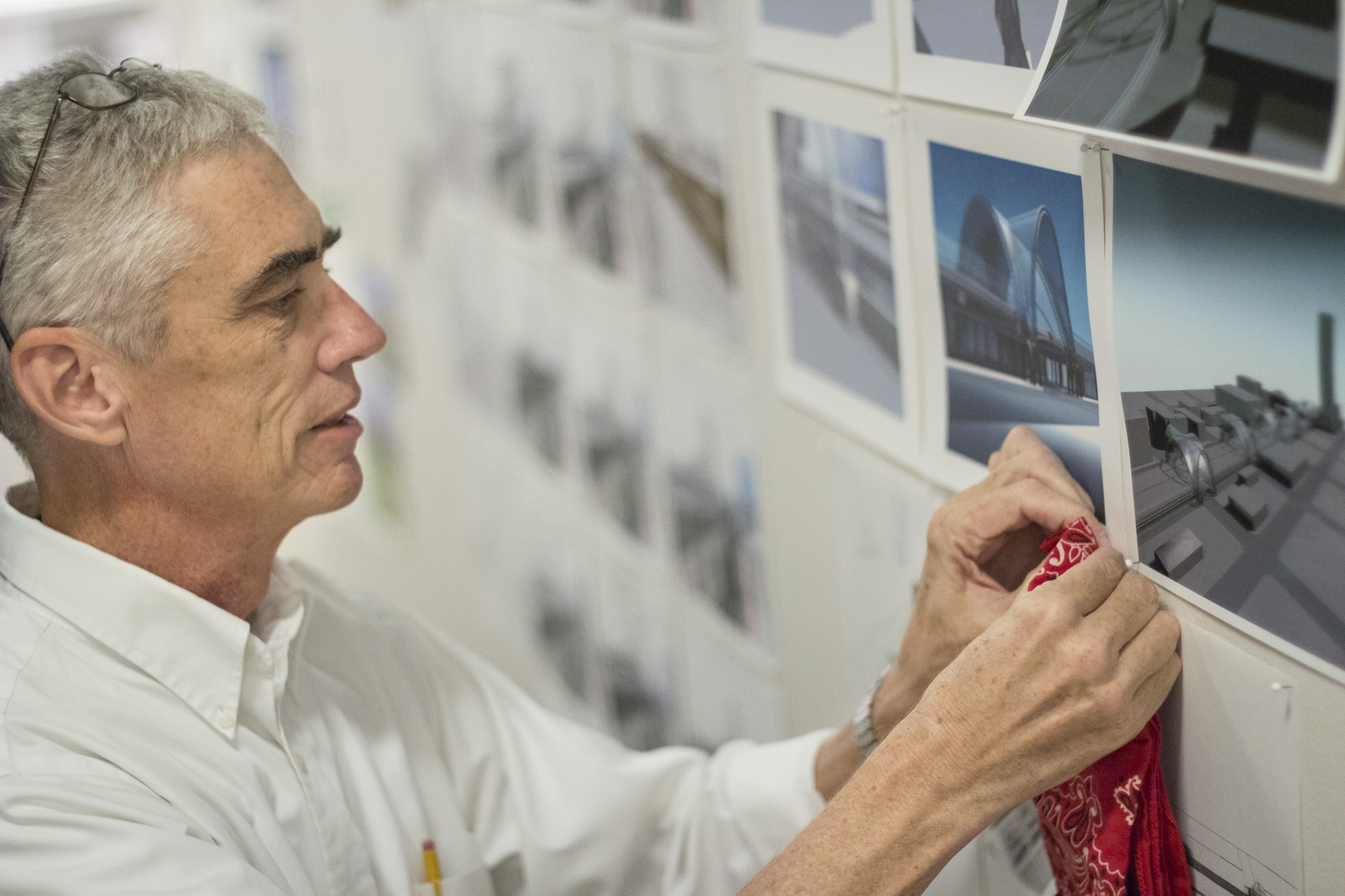 The salon hang of sketches depicting past concepts and unrealized projects casts the brightest light onto The Art Guys' process. They arrived onsite with boxes of photographs, doodles, and drawings from their archive. Then, the two of them sorted and resorted these items to compose a wall filled with these artifacts. Each one acts as a window into a potential creation. They explain that "all we've got are ideas…. the drawings are a way of recording an idea." Some are absurd and cerebral and some are blueprints for physical structures yet to be realized. This wall installation, which mirrors many of the design walls throughout Gensler, illustrates how The Art Guys build their bizarre yet captivating body of work.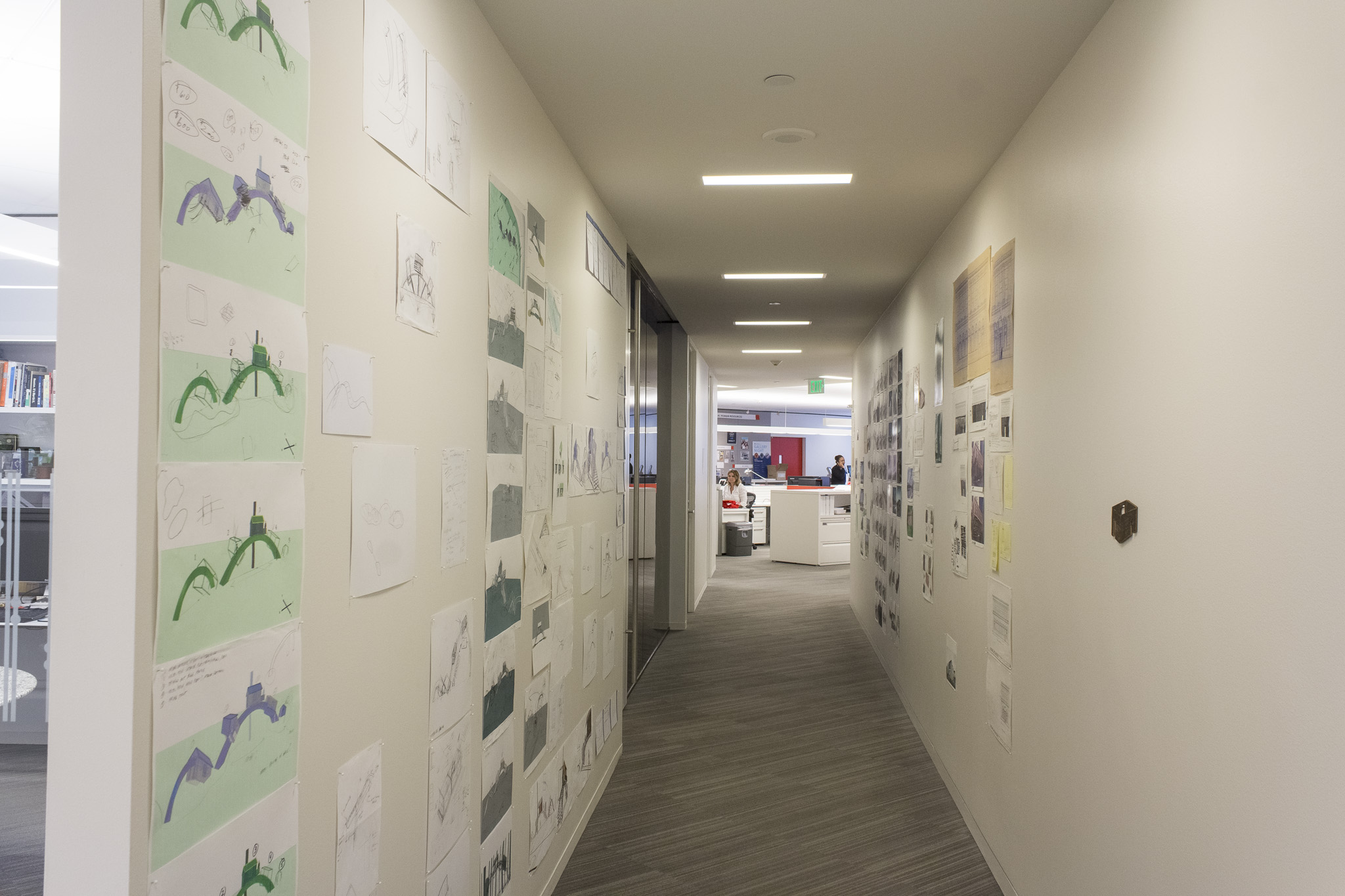 In this unique setting, The Art Guys exhibition addresses key topics relating to architectural structure and design processes that are uniquely relevant to Gensler. They take these core principles and turn them on their head in the hopes of inspiring a reaction or contemplation.