Friday, November 22, 2019 at 8:38 AM
Earlier this month, the Museum of Fine Arts, Houston shared exciting redevelopment plans with the community, including a brand new modern and contemporary art building and impressive additions to the institution's permanent collection. In the upcoming years, the museum's 14-acre campus will become home to seven major site-specific commissions by internationally recognized artists El Anatsui, Byung Hoon Choi, Carlos Cruz-Diez, Olafur Eliasson, Trenton Doyle Hancock, Cristina Iglesias and Ai Weiwei. Kinzelman Art is honored to have collaborated with two of these distinguished, globally recognized artists, and are thrilled to know that the Houston community will soon be enriched further through their works that will be featured at the MFAH.
KAC x EL ANATSUI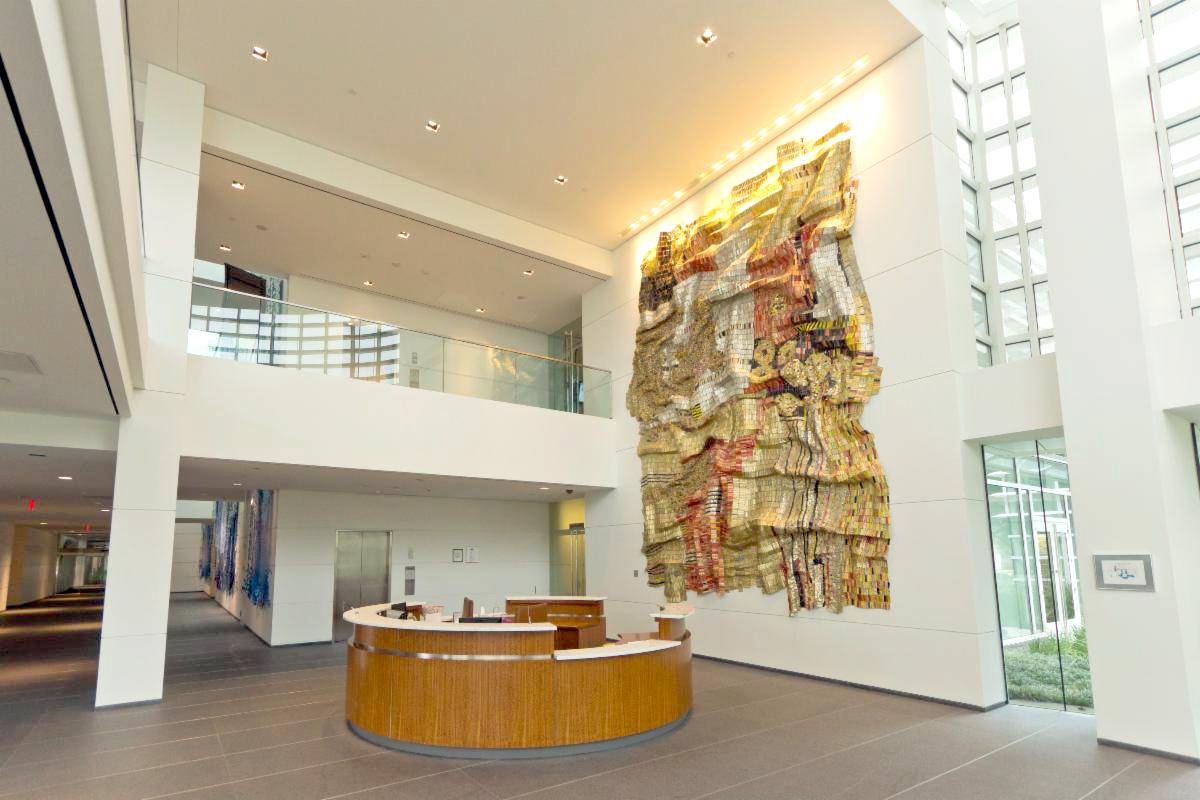 El Anatsui's site-specific commission in the Energy Corridor, Houston, TX
In 2007, Julie Kinzelman worked with Nigerian artist El Anatsui to complete his very first site-specific commission in the United States. Stretching 27 feet high, the impressively scaled sculpture is constructed of thousands of folded and crumpled bottle tops bound together. The piece was specifically designed for our client, a multinational energy corporation headquartered in Houston, Texas.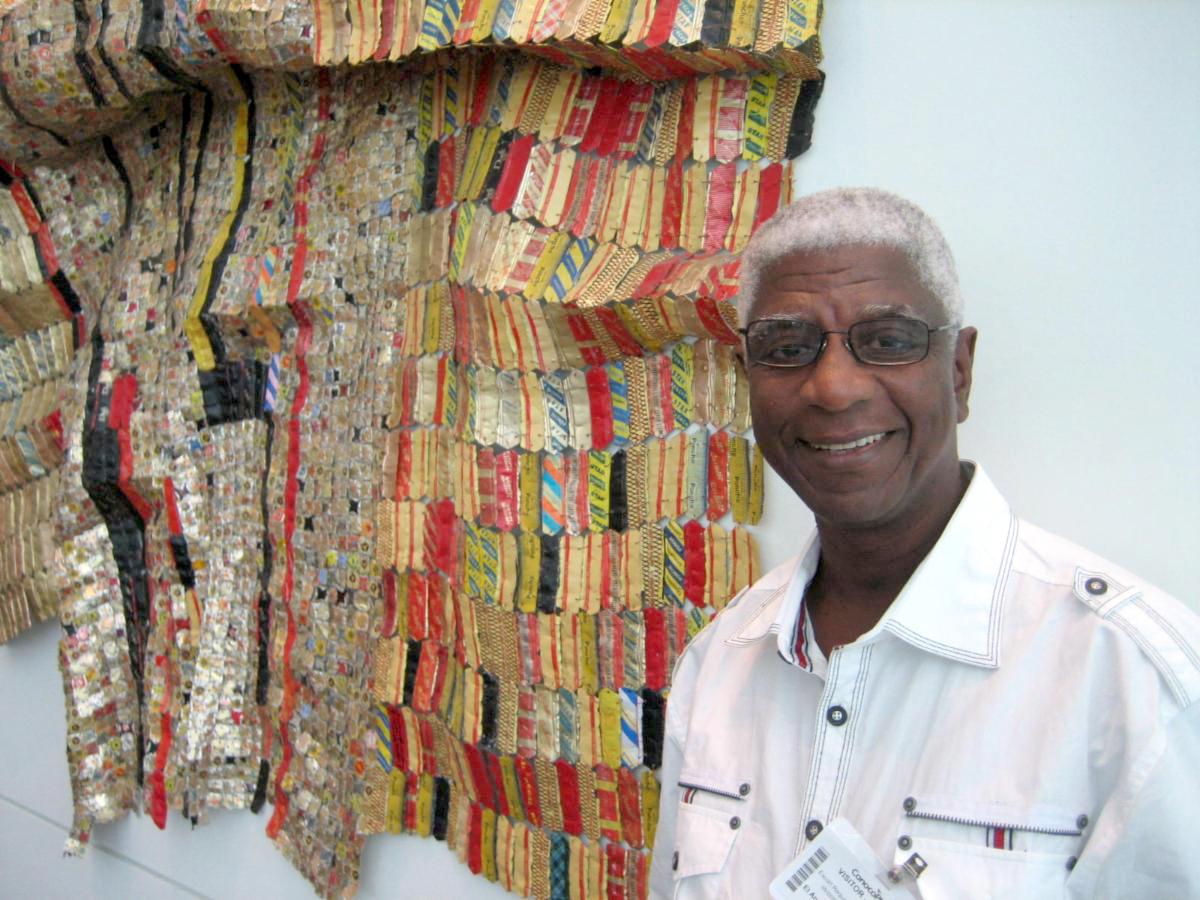 Anatsui alongside his artwork during a visit to Houston.
Anatsui is now internationally recognized for his alluring assemblages of found, recycled materials that ultimately transform the environment for which they hang. His work is a direct representation of his African roots, while also referencing the environment, mass consumption and waste.
KAC x OLAFUR ELIASSON
In 2016, Kinzelman Art kicked off a three year project working closely with Berlin-based artist Olafur Eliasson. In tandem with his esteemed studio of engineers and architects, Eliasson created a two-part, site-specific sculpture for Texas A&M's new Zachry Engineering Education Complex. Eliasson's concept for the commission was to invite viewers to consider mathematically how a cube can transform into a sphere.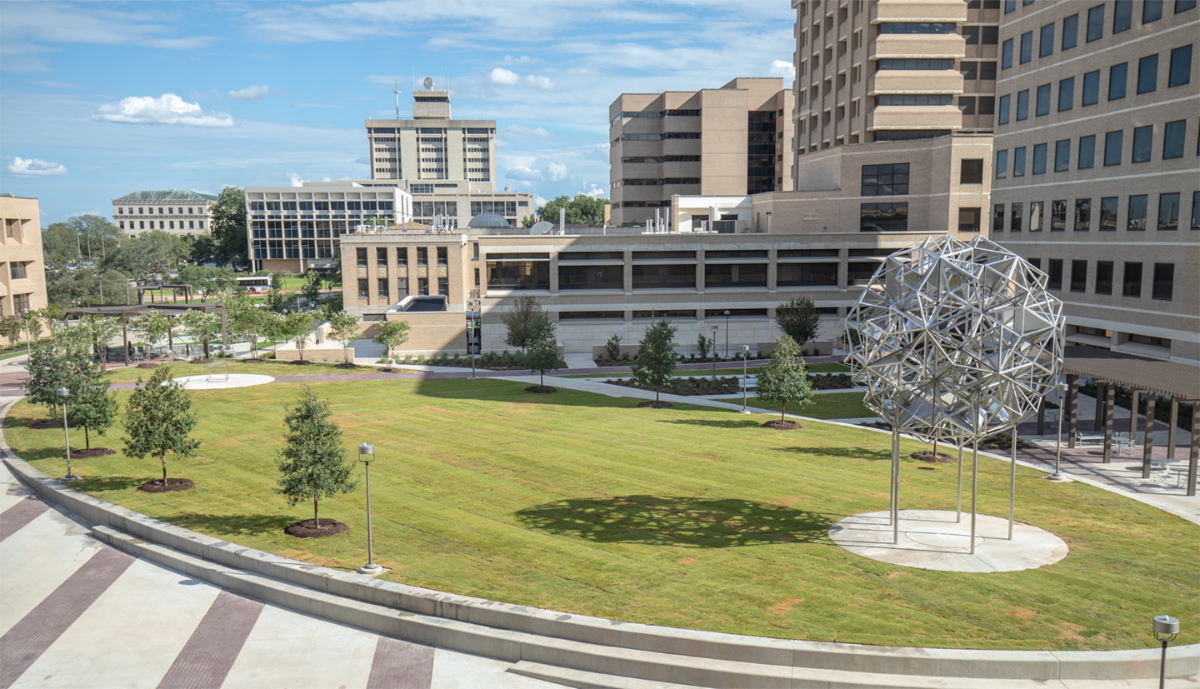 Olafur Eliasson's site-specific sculpture at Texas A&M University
Eliasson's sculpture, "How to Build a Sphere out of Cubes," includes two brushed and polished stainless steel sculptures situated at the outer ends of the elliptical lawn engaging in formal dialogue with one another. The iconic artwork attracts students and visitors and serves as a desired meeting point on campus. You can learn more about this artwork, and KAC's project with Texas A&M here.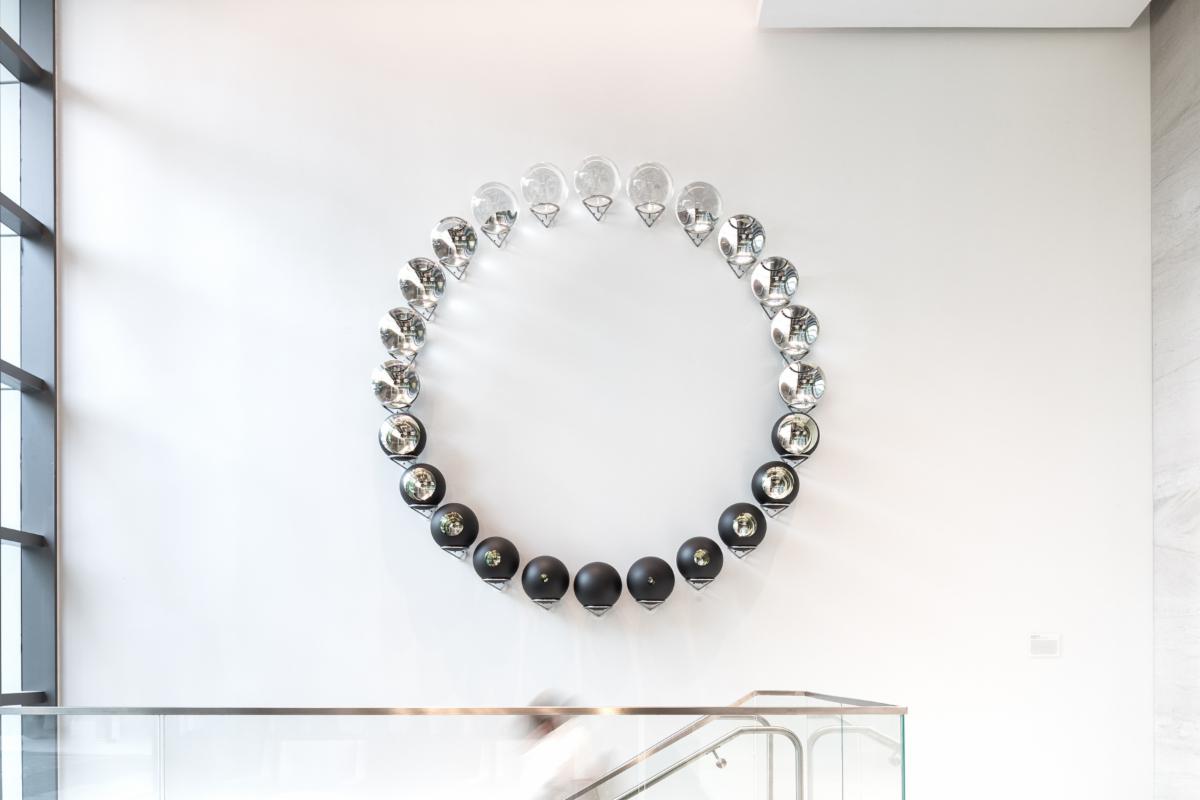 "The Breathing Moon" installed in the lobby space at Park District, Dallas.
KAC also prominently featured Eliasson's sculpture, "The Breathing Moon", in the newly completed sophisticated lobby of Park District, Dallas. This sculpture is comprised of 24 crystal spheres to infer phases of the moon. Similar to Eliasson's sculpture at TAMU, and much of his work, the mirrored surfaces encourage interaction with an ever changing appearance dependent on the viewer's movements and the surrounding space.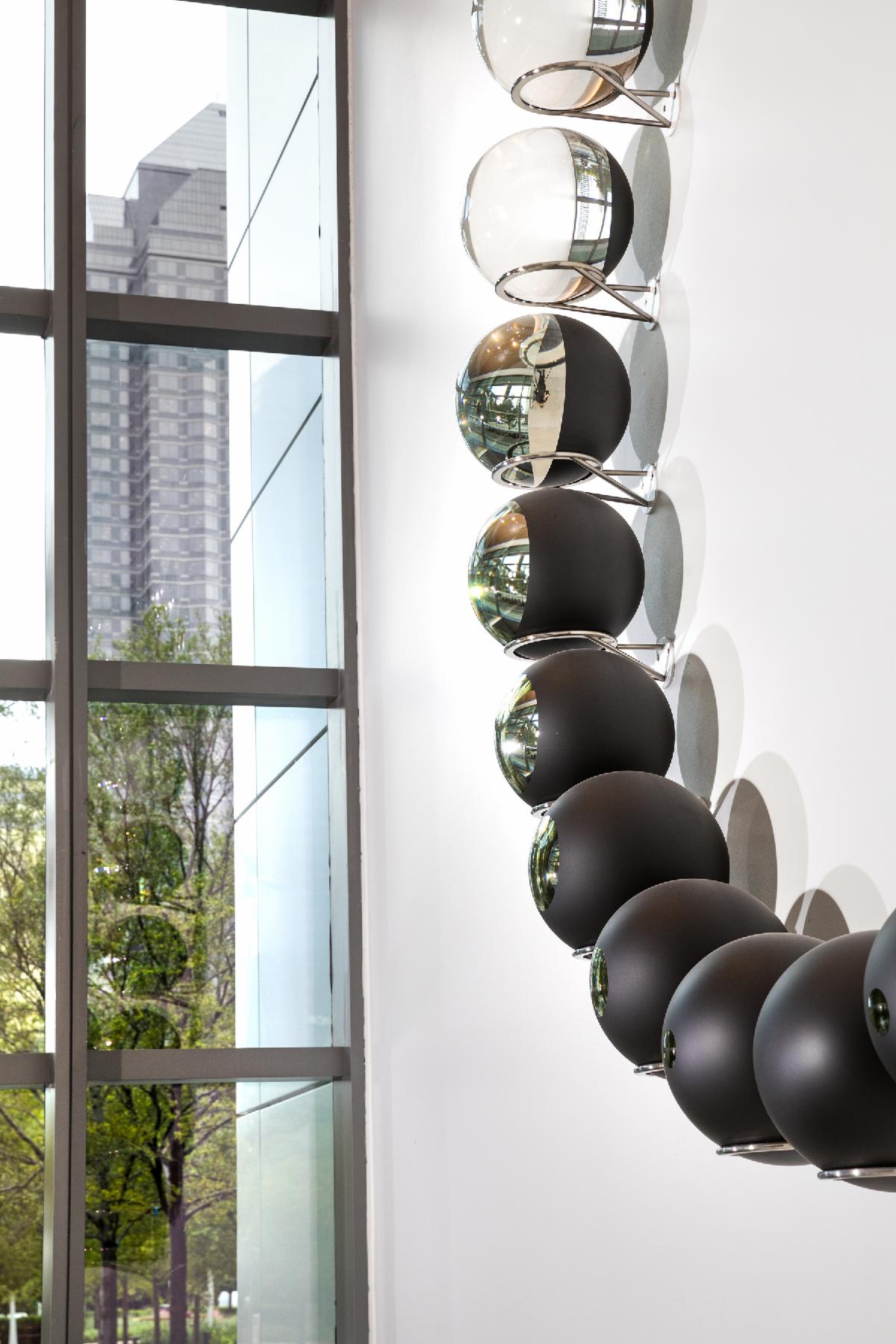 "The Breathing Moon" Detail Image.