Monday, June 1, 2015 at 10 AM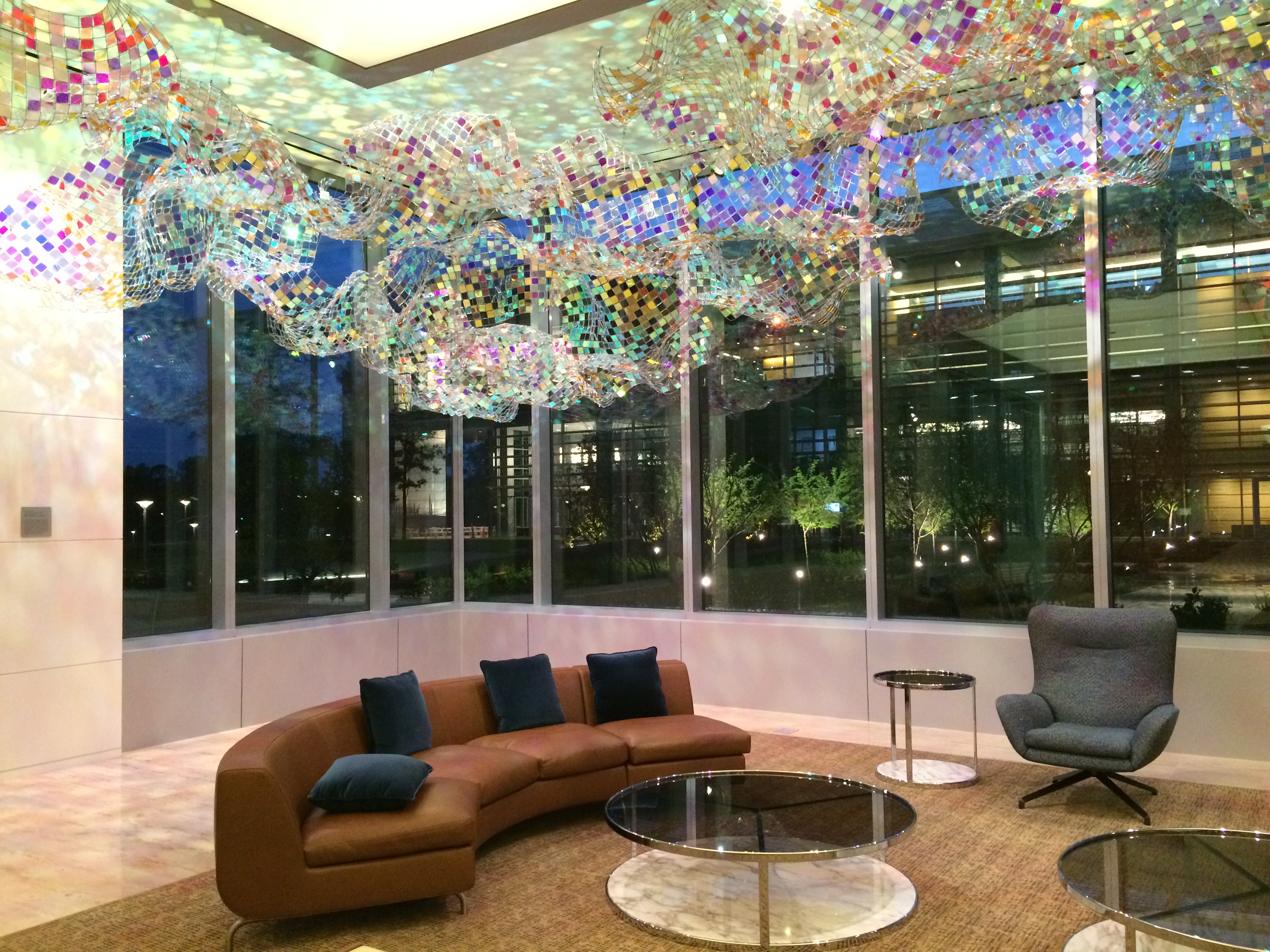 KAC had the privilege of commissioning Korean artist Soo Sunny Park to compose an impressive site-specific installation in a corporate reception in The Woodlands. Capturing Light is made up of 22 individual panels and 12,000 dichroic acrylic tiles that scatter ever-changing patterns of refracted light through the space. We thoroughly enjoyed working with Park throughout the entire process from developing the initial concept, to creating digital and physical models. After months of careful collaboration and planning, it is wonderful to see this beautiful installation come to life and transform the surrounding environment.

Special thanks to CYNTHIA-REEVES, New York and TYart Art Handling.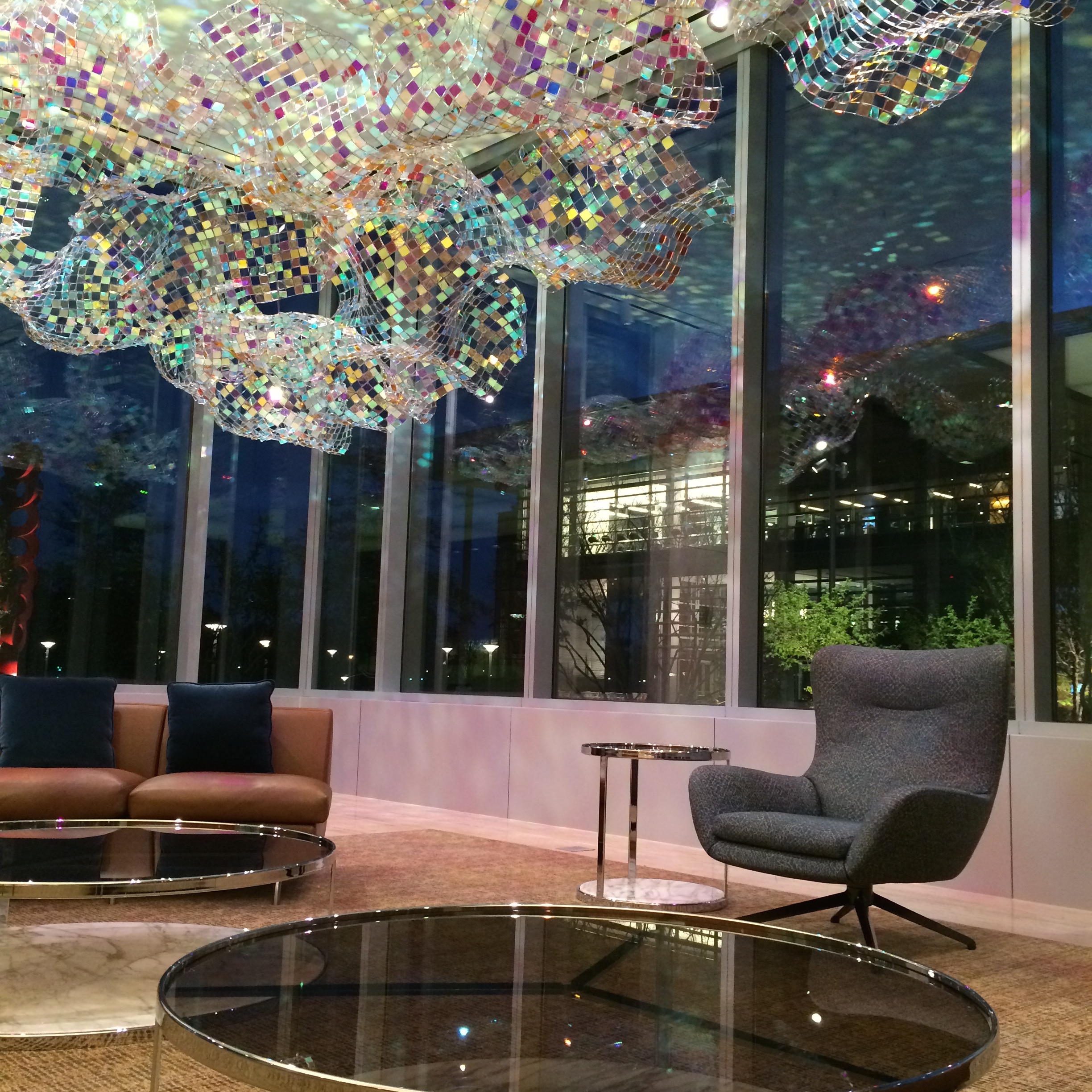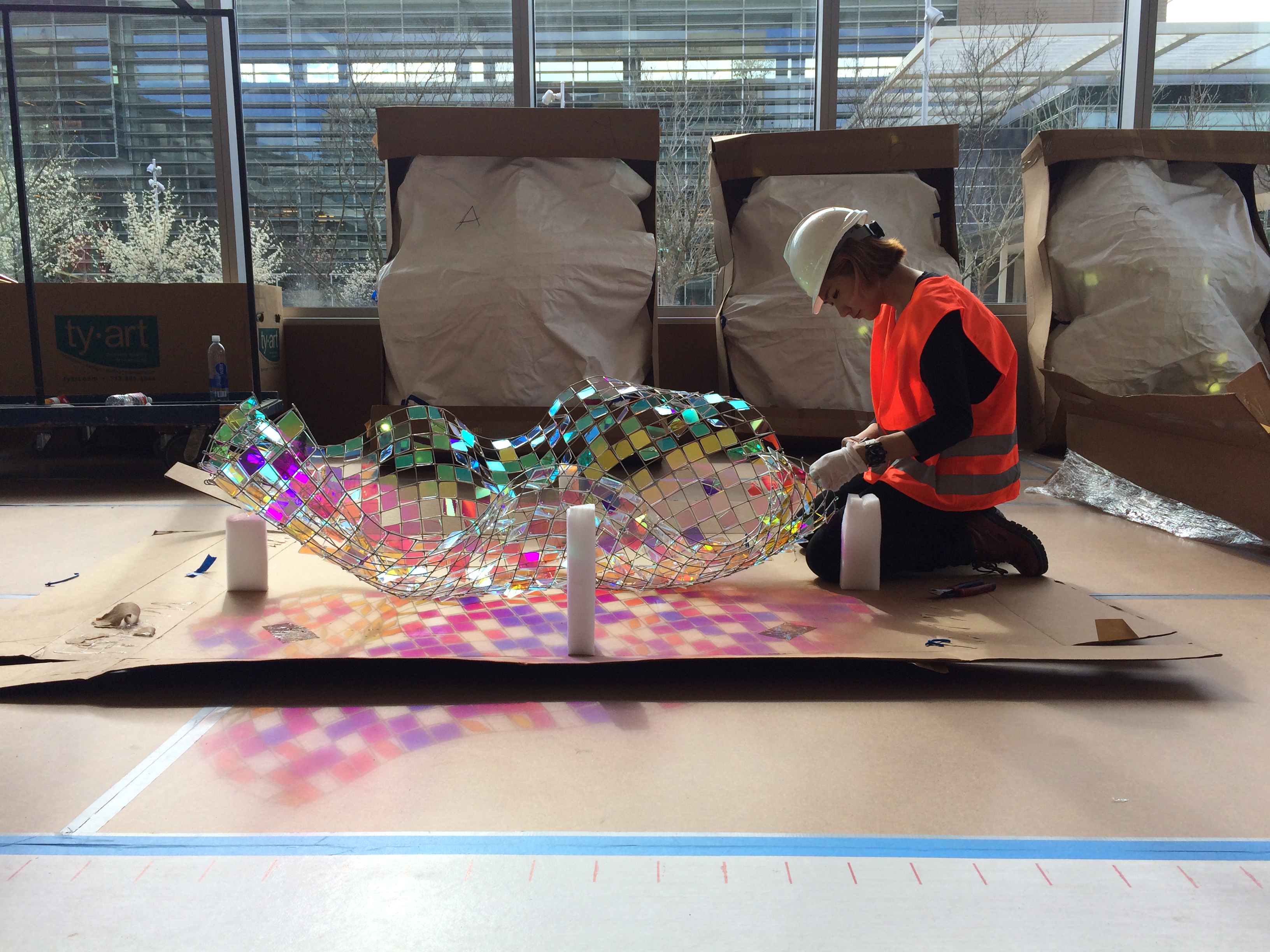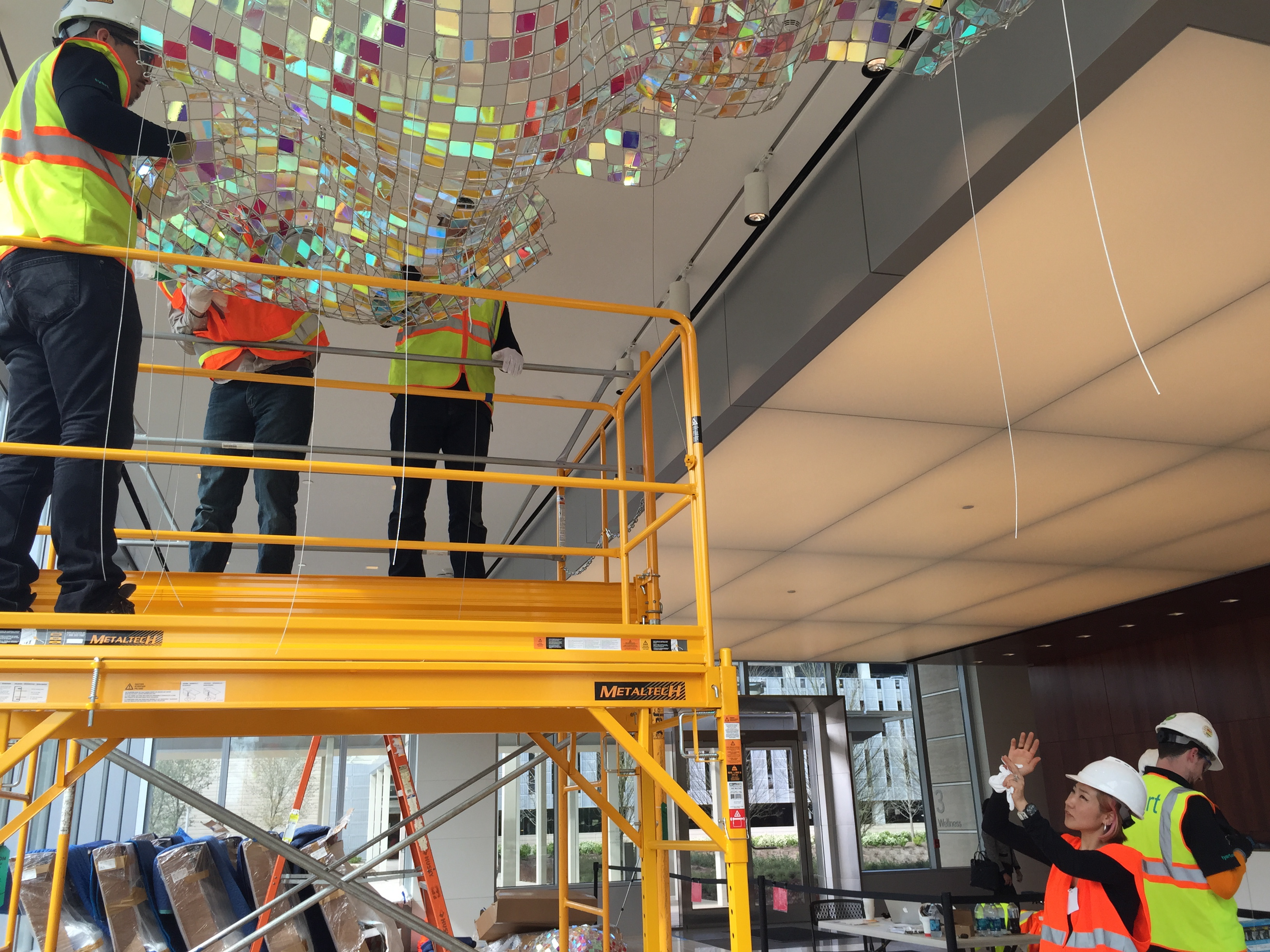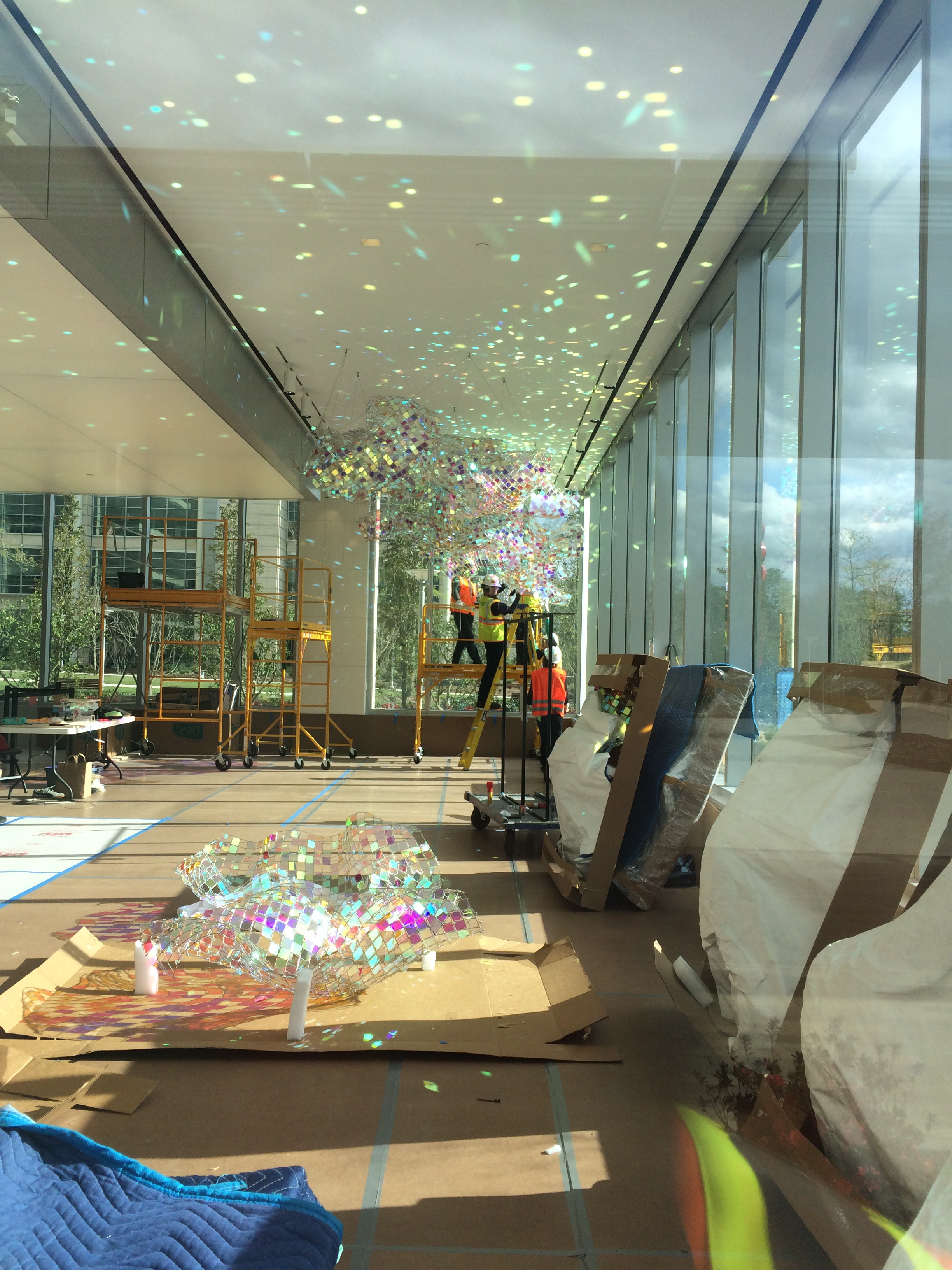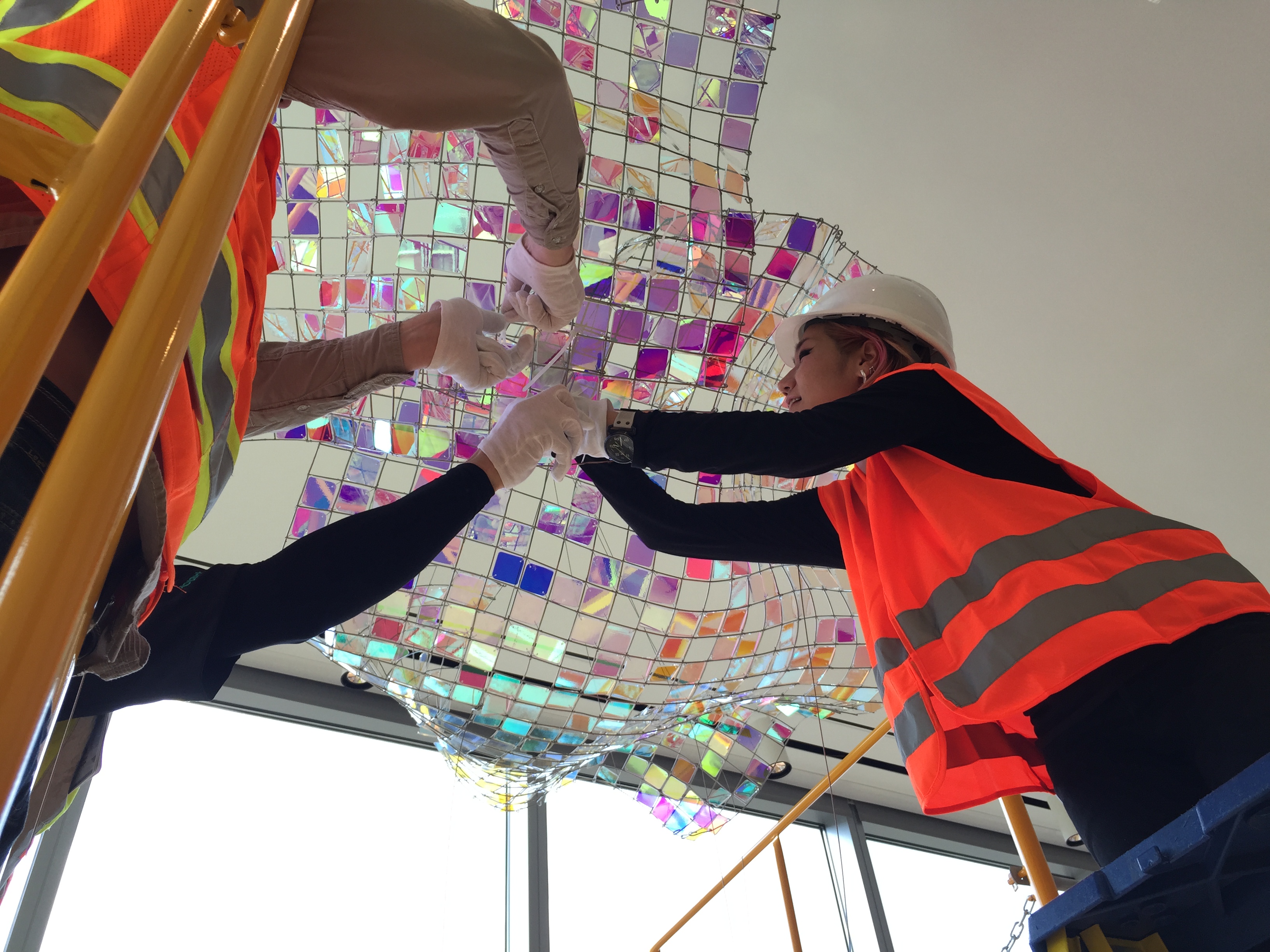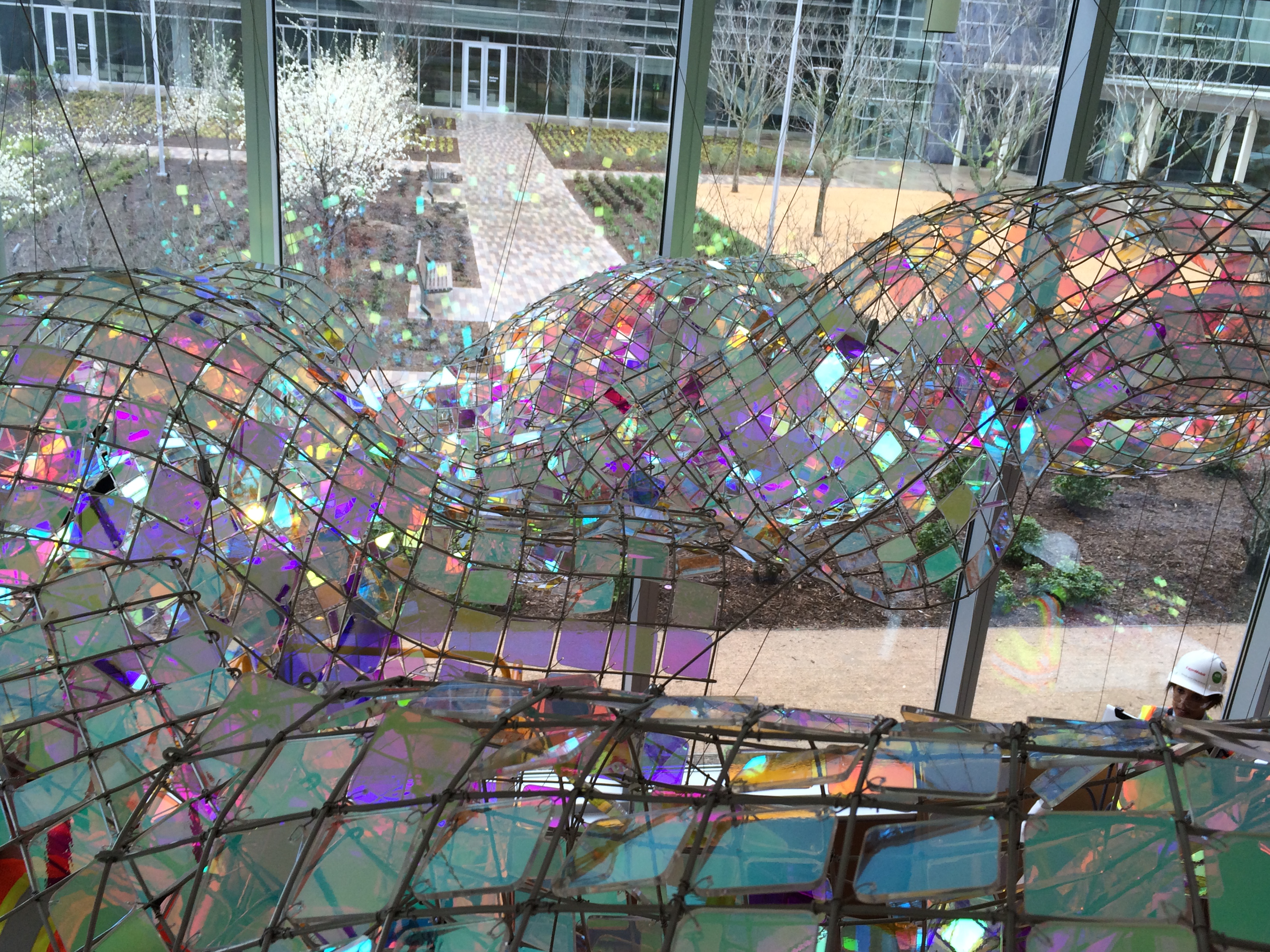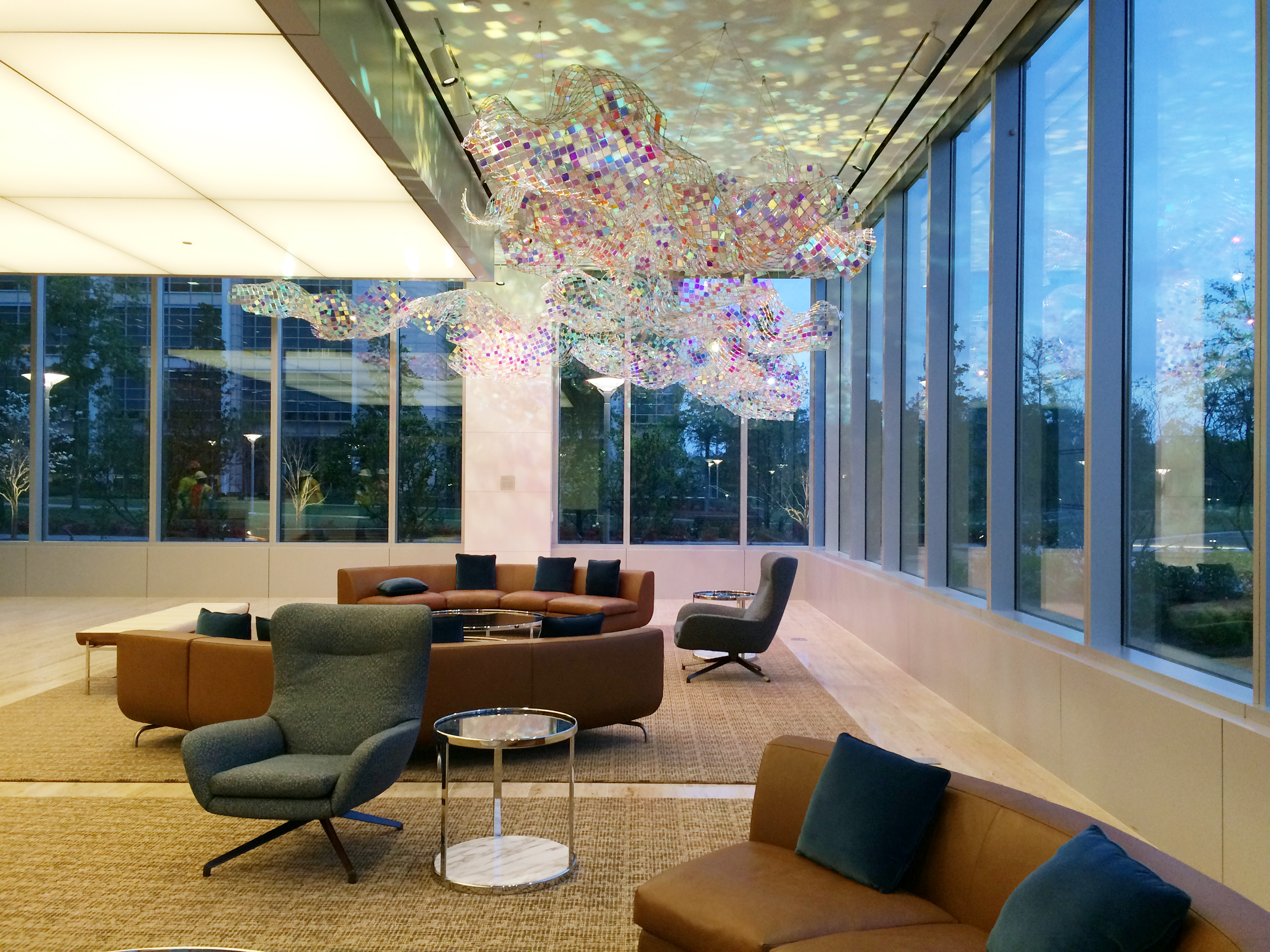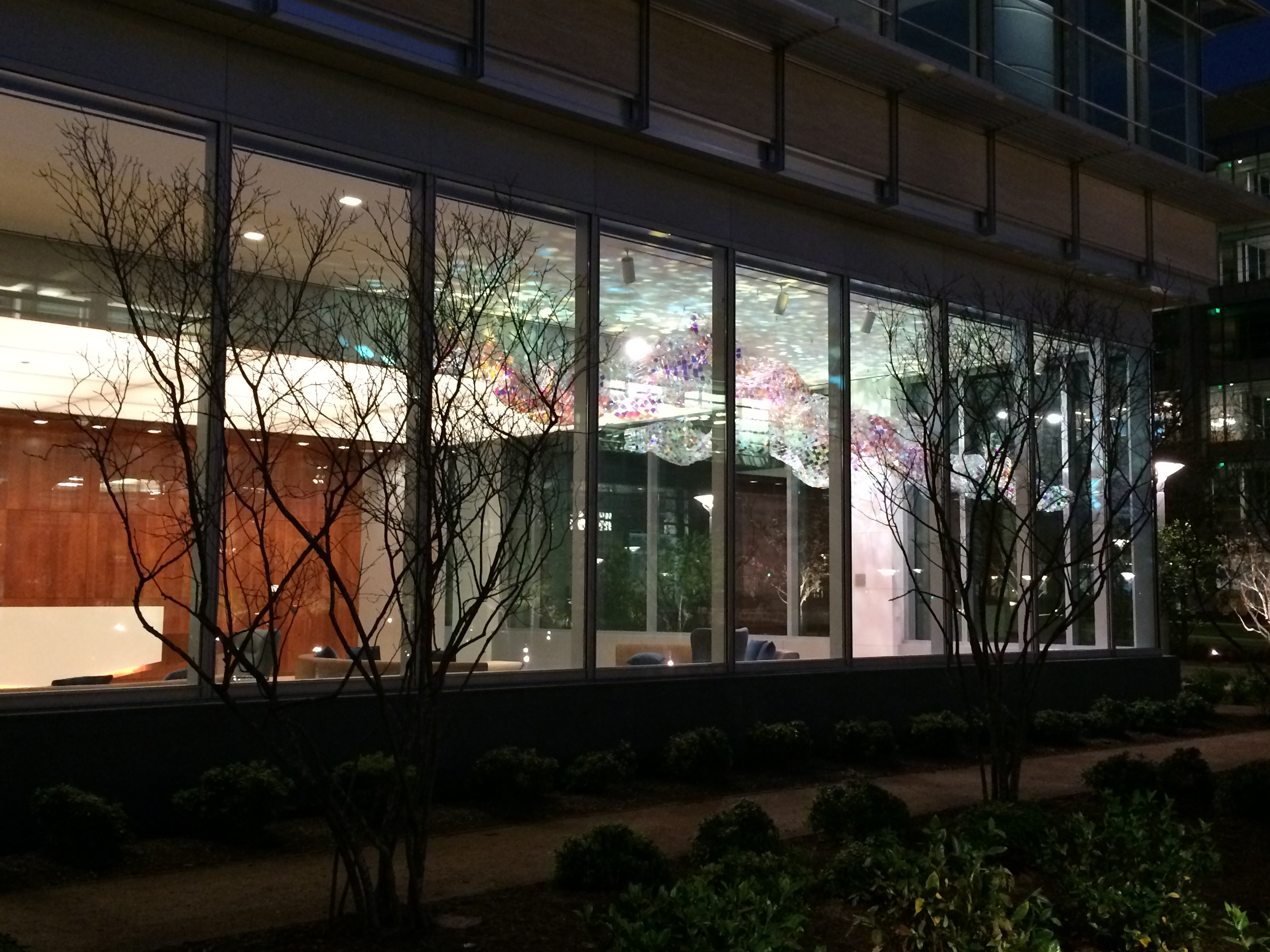 See our time-lapse video of the week-long installation: