Monday, November 28, 2016 at 3:49 PM
Trammel Crow's Energy Center 5
Kinzelman Art is proud to announce the completion of two site-specific commissions created for Trammel Crow's Energy Center 5 building lobby located in the Houston Energy Corridor. In May 2016 we installed these unique works of art by artists, Val Britton and Ara Peterson enhancing the elegance of the interiors and infusing energy into the lobby.
"Many of my colleagues are not familiar with the dynamics and environments of the art world, therefore it can certainly be intimidating to approach, but working with Julie and her team, we found that the process was very inviting and approachable. The two artists that were selected were highly vetted, and we all feel we selected two representative pieces that are spot on for the opportunity." - Cody Armbrister, Senior Managing Director, CBRE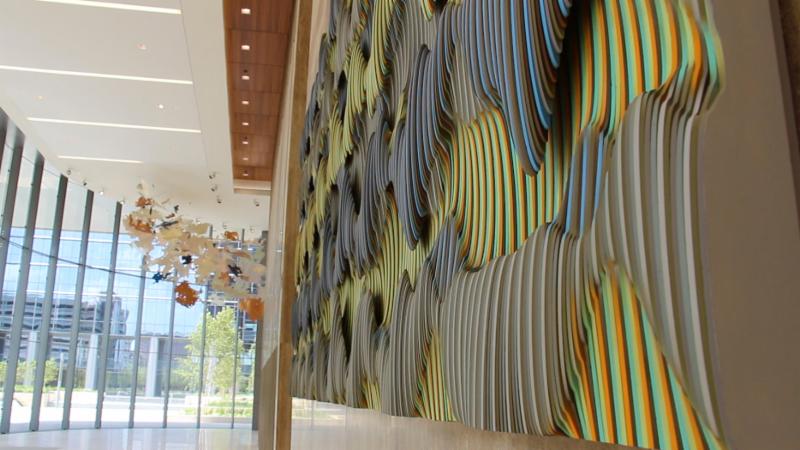 Ara Peterson, "Travertine Wavepack" and Val Britton, "Continental Collision"
Vitol
With more than 40 offices worldwide, international energy trading company, Vitol, has one of its largest operations in the Upper Kirby neighborhood of Houston, Texas. Kinzelman Art organized the relocation and exhibition of Vitol's art collection, (as managed by Kinzelman Art since 2010), to Vitol's new award winning offices designed by interior architecture firm, PDR Corporation. Successfully working in tandem with one another, the modern art collection and the sophisticated interior architecture expands one's experience of the typical corporate environment by creating a progressive, museum-like work place environment.
"We have an appreciation and understanding of the unique role that art can have in the workplace. Over the years, Julie and her team have been instrumental in the selection of new pieces to add to our collection. Our new work space was designed to intentionally highlight certain works, so proper selection and placement was critical. Kinzelman Art made that process very simple and the end result is better than what we had initially envisioned." -Scott Adams, HR and Administration, Vitol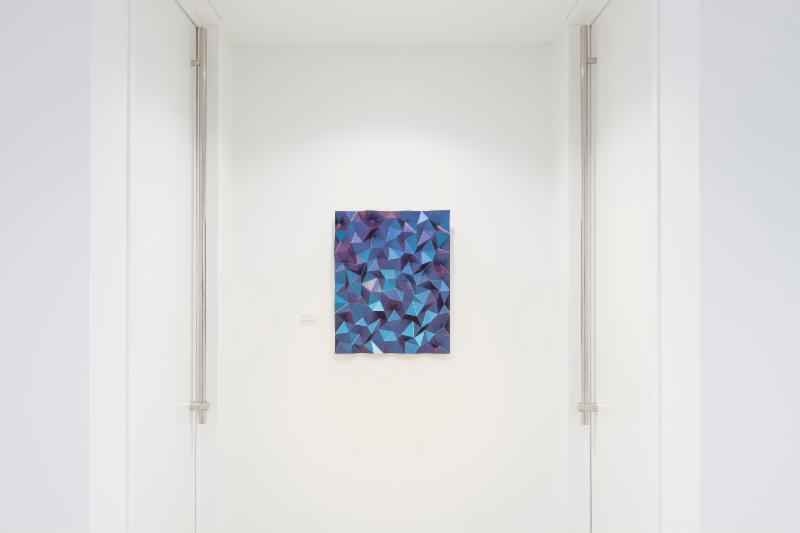 Christian Eckart, "Hexagonal Perturbation​"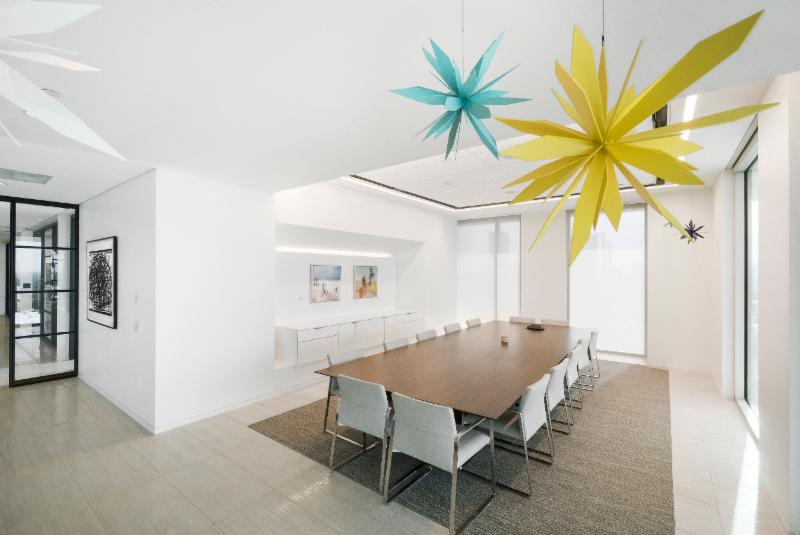 Terry Winters, "Picture Cell", Rusty Scruby, "Family" and "Blue Bucket", and Hana Hillerova, "Houston Can You Hear Me?"
Tuesday, July 5, 2016 at 9:49 AM
Corporate Collection Project

Kinzelman Art is celebrating the completion of a 4-year, comprehensive art management initiative for a corporate client collection. Managing this collection has been a significant opportunity for Kinzelman Art, and we are proud of our dedicated efforts and achievements through this ambitious undertaking. KAC is honored to have been selected to expertly lead this outstanding collection.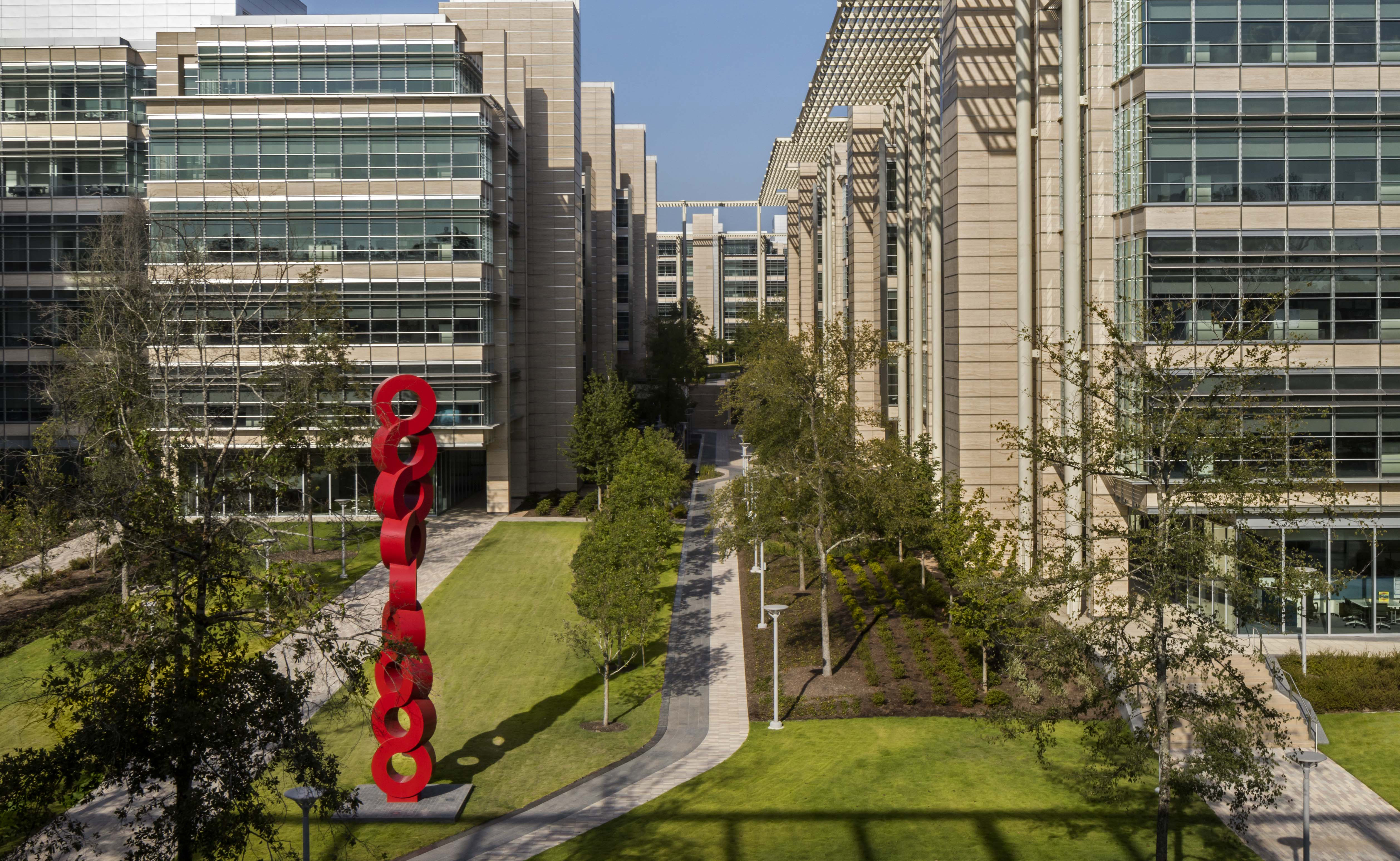 Chermayeff and Geismar, Red "O" Tower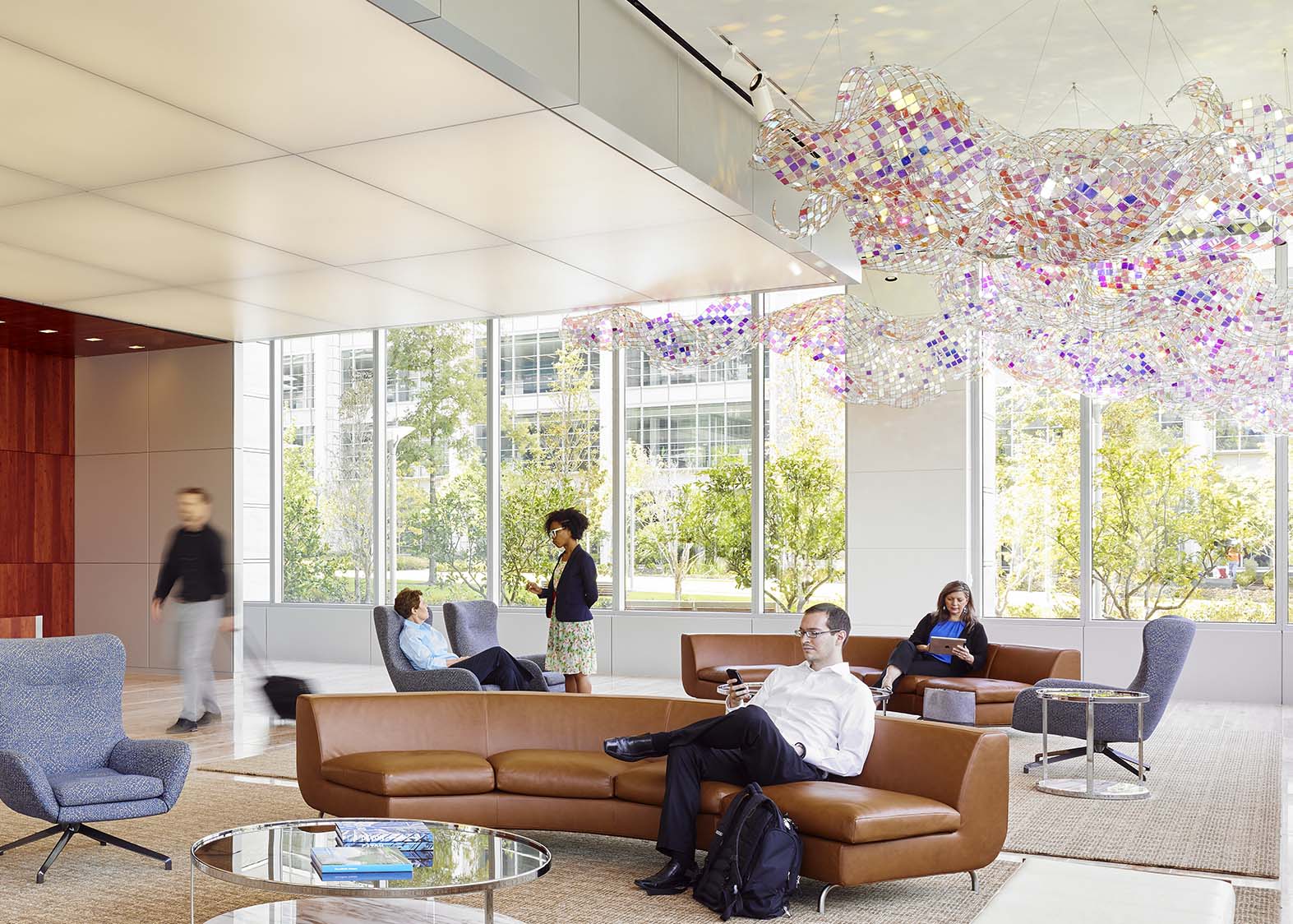 Soo Sunny Park, Capturing Light

Hughes Landing Project

Recognized by the Houston Business Journal as the 2016 recipient of the Landmark Award in mixed-use development, Hughes Landing is a 66-acre master planned community located in The Woodlands that features numerous works of public art throughout. Continuing the collecting philosophy of The Woodlands, Hughes Landing retained Kinzelman Art Consulting to procure and commission several public works of art for select locations to further enhance the community.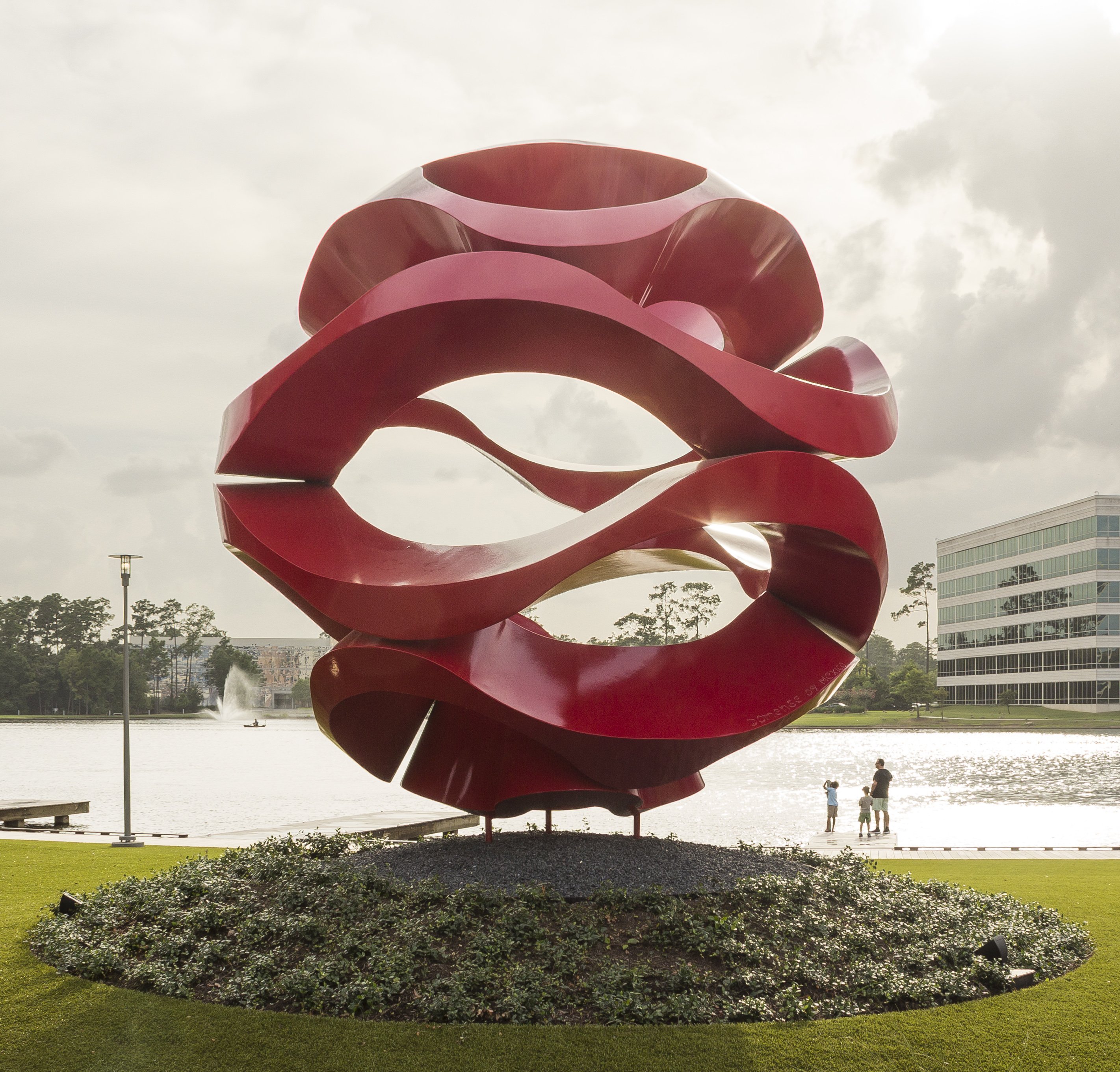 Yvonne Domenge, Wind Waves

We were thrilled to add to the magnetism of Hughes Landing via the placement of invigorating works of art by such artists as Mexico City based Yvonne Domenge, and Washington State artist Julie Speidel. We find that the overall success is seeing these public works of art serve to unify the community through an artful experience.
Friday, September 18, 2015 at 5 PM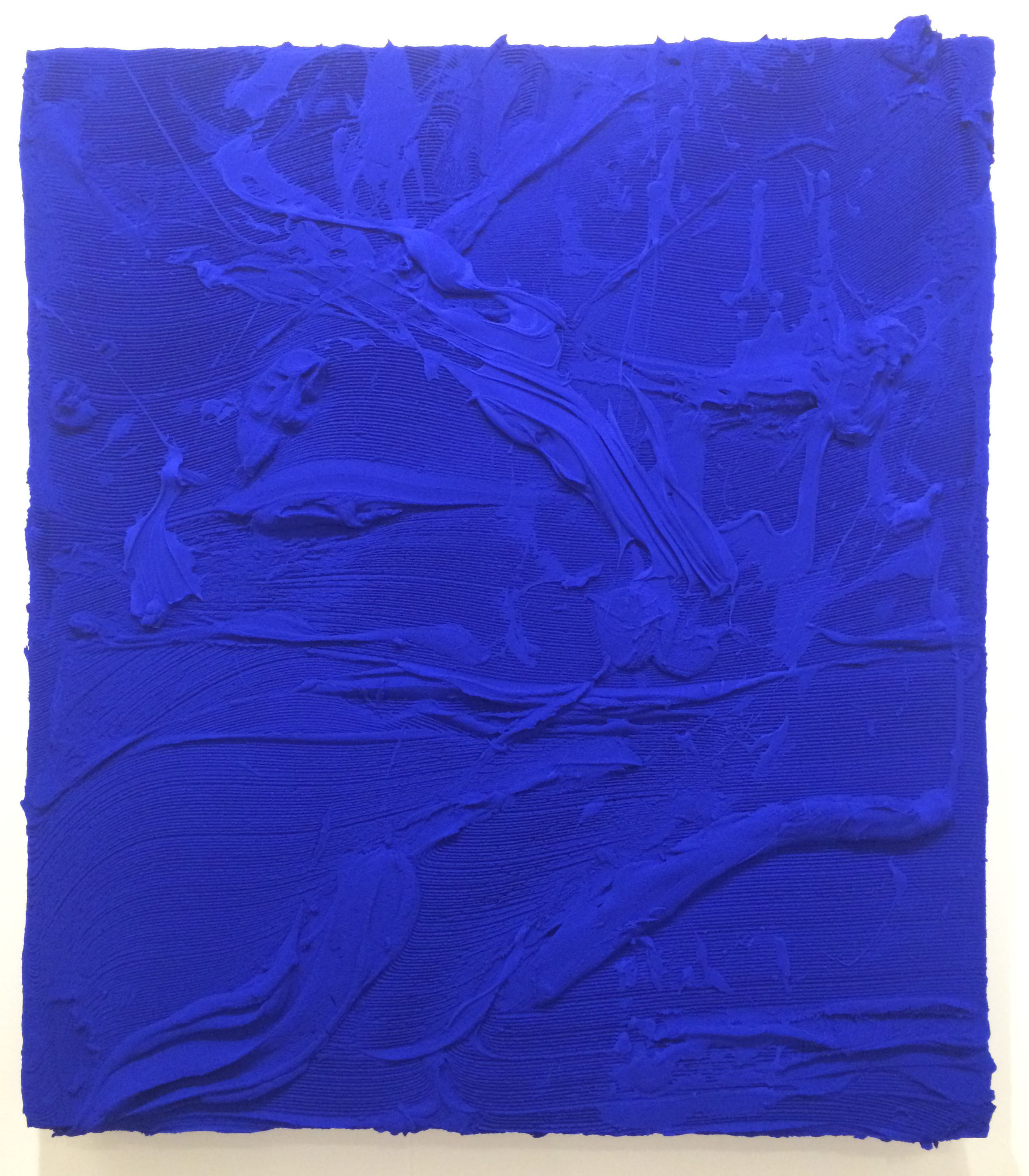 Jason Martin, 2015, mixed media on aluminum (ultramarine blue) at Galerie Forsblom
With an impressive roster of 140 galleries from around the world, EXPO Chicago has delivered a vast selection of world class contemporary art. We are spending the weekend in the windy city to explore the many high-caliber art works and art programs on view. After our first day at the fair, a number of works have already caught our eye.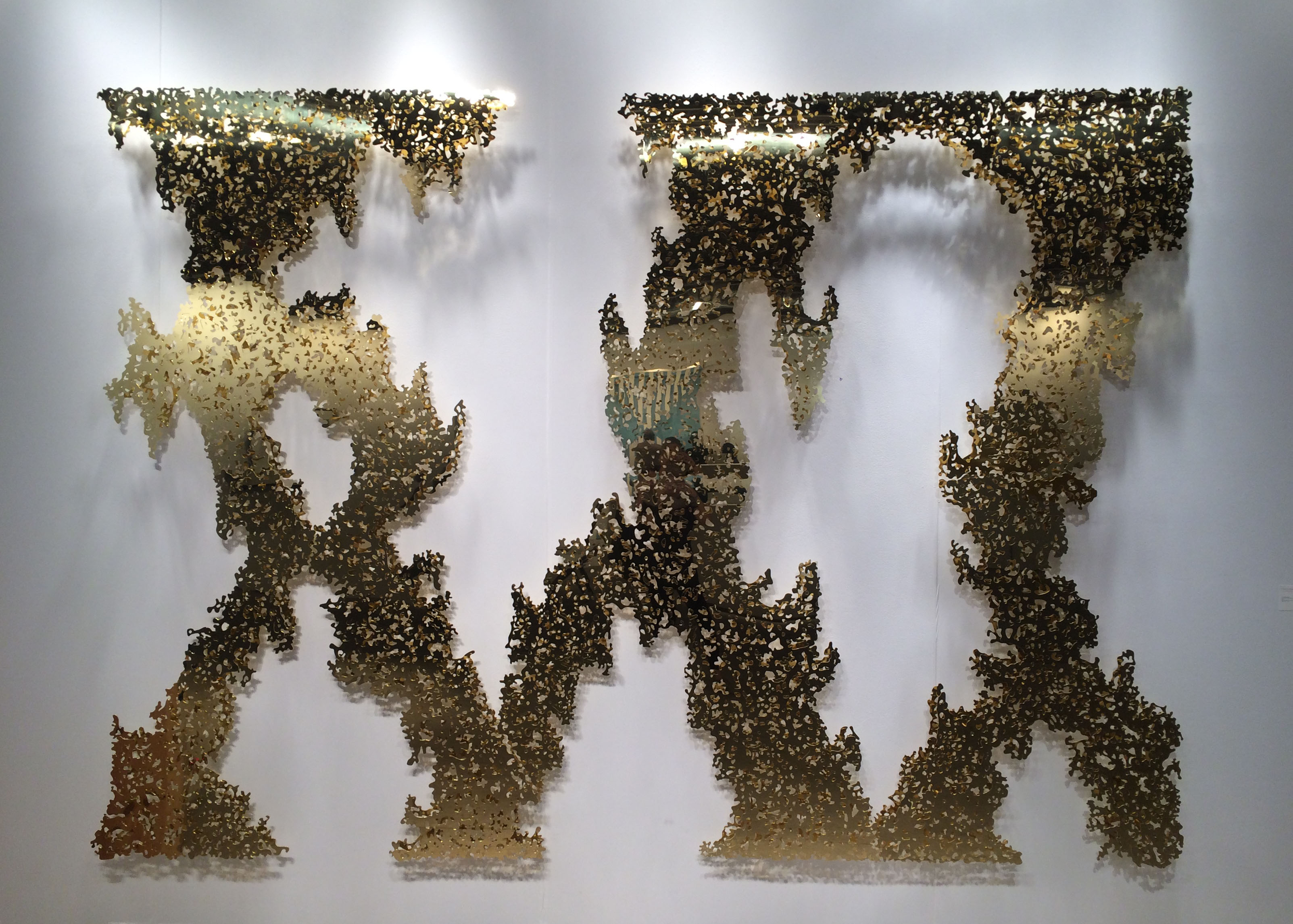 Wall installation by Teresita Fernández, Ghost Vines (Yellow Gold), 2015, brass at Anthony Meier Fine Arts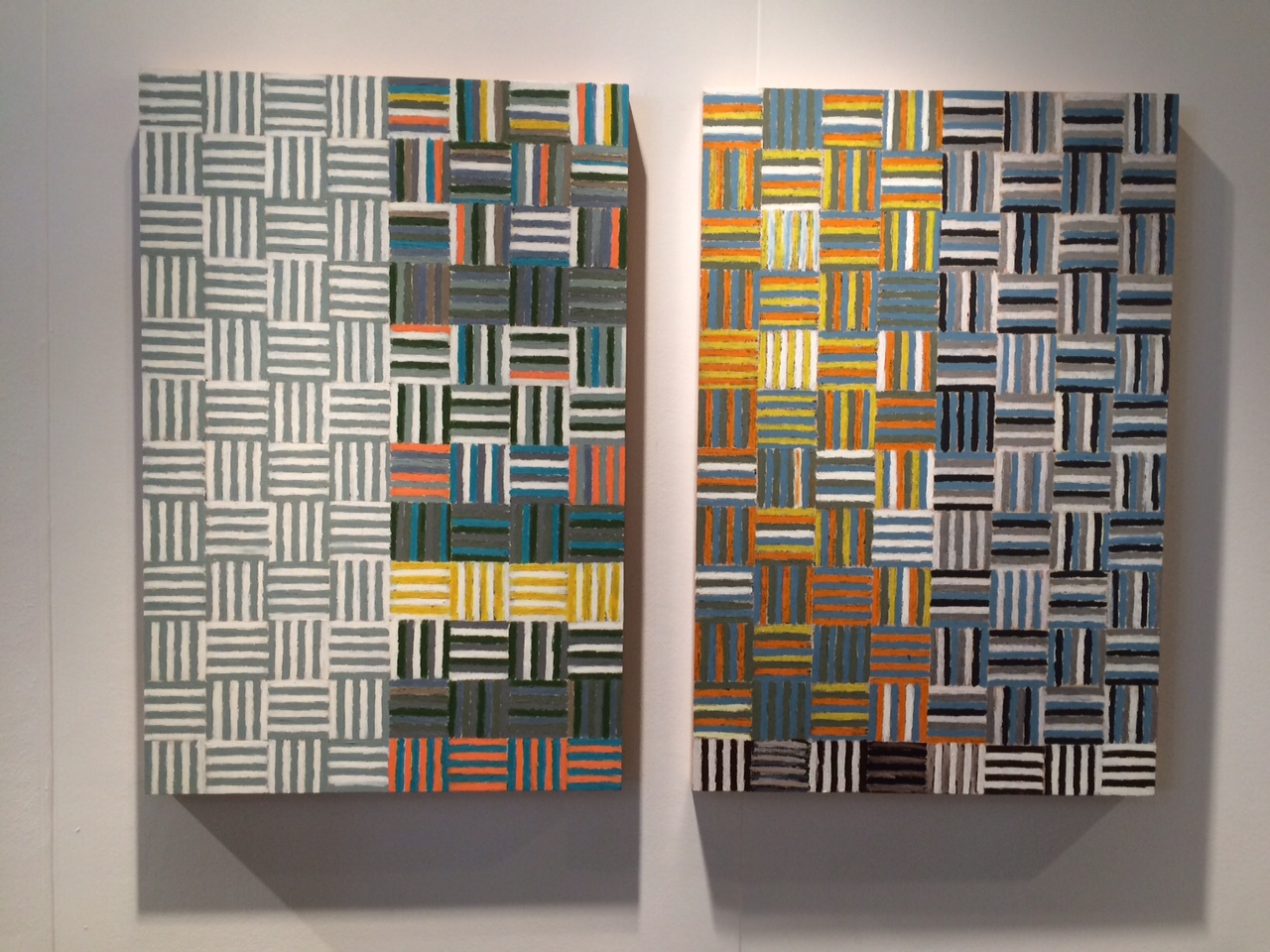 Impressive biographical works by McArthur Binion, Sketch VII and VIII (Looking for Grey): For: Three Movements of Sunlight, 2013, laser print collage, oil paint stick, and Staonal crayon on panel, at Kavi Gupta Gallery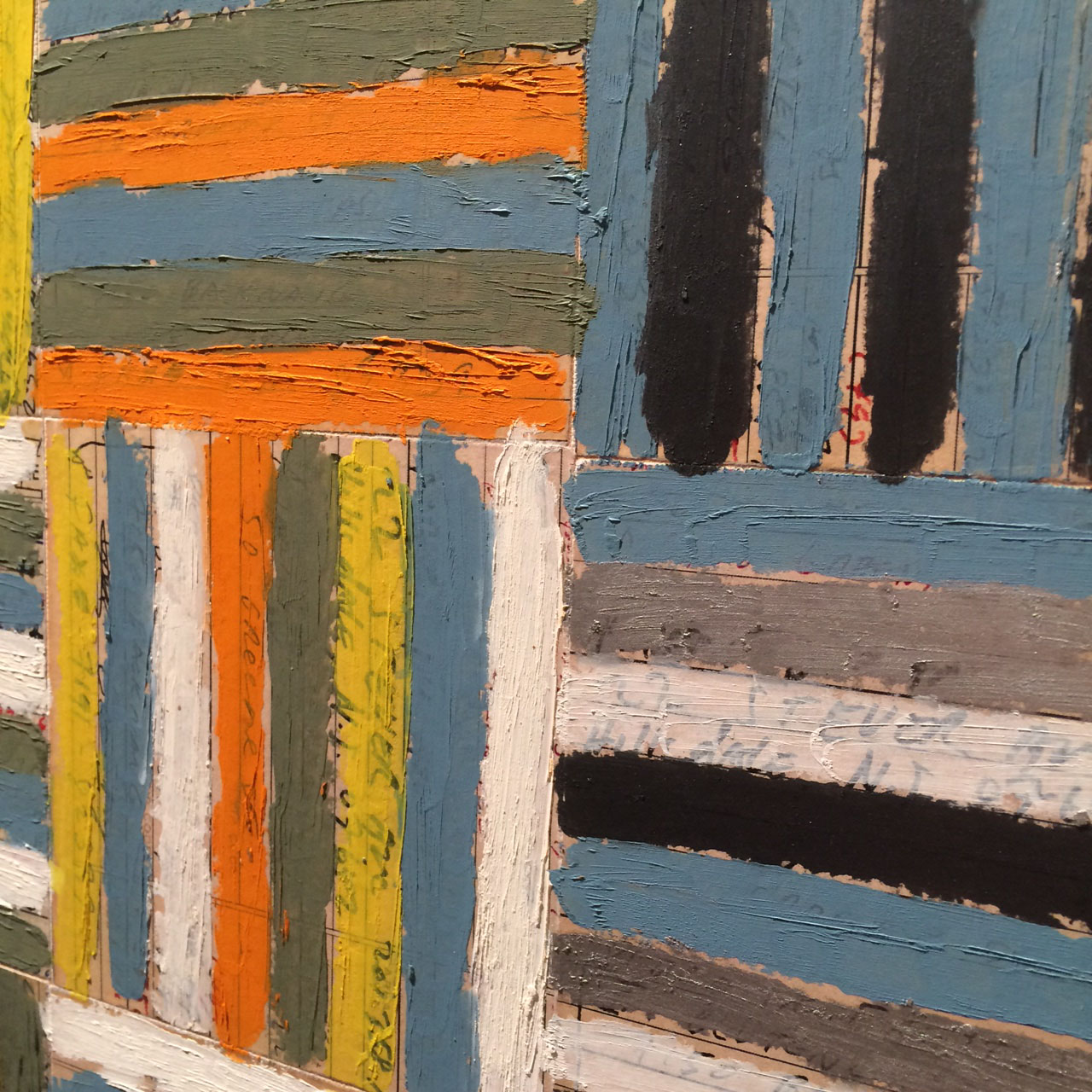 Detail: McArthur Binion, Sketch VIII (Looking for Grey): For: Three Movements of Sunlight, 2013, laser print collage, oil paint stick, and Staonal crayon on panel, at Kavi Gupta Gallery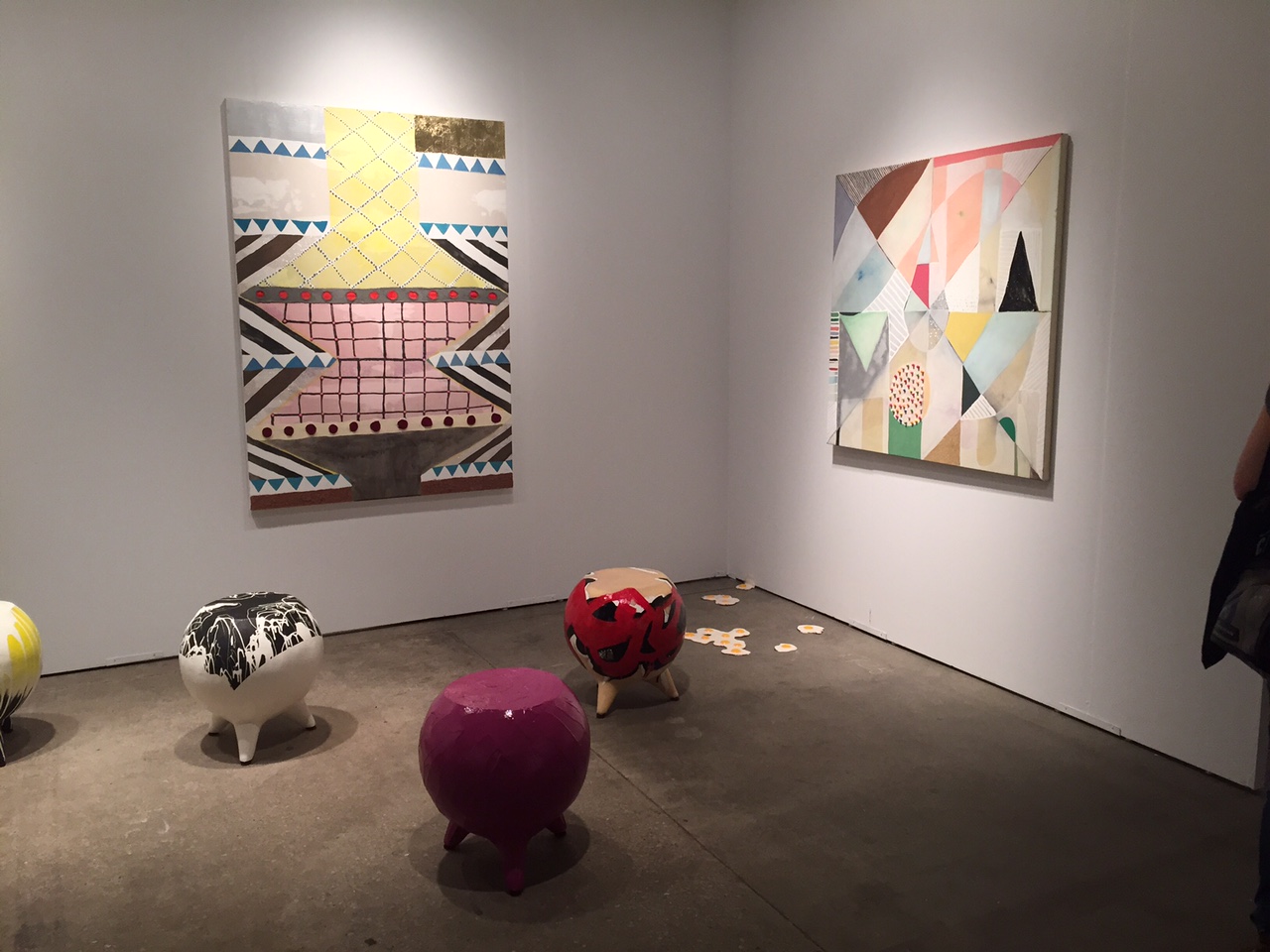 Laurel Sparks (works on canvas) and Christopher Chiappa (stools and eggs) at Kate Werble Gallery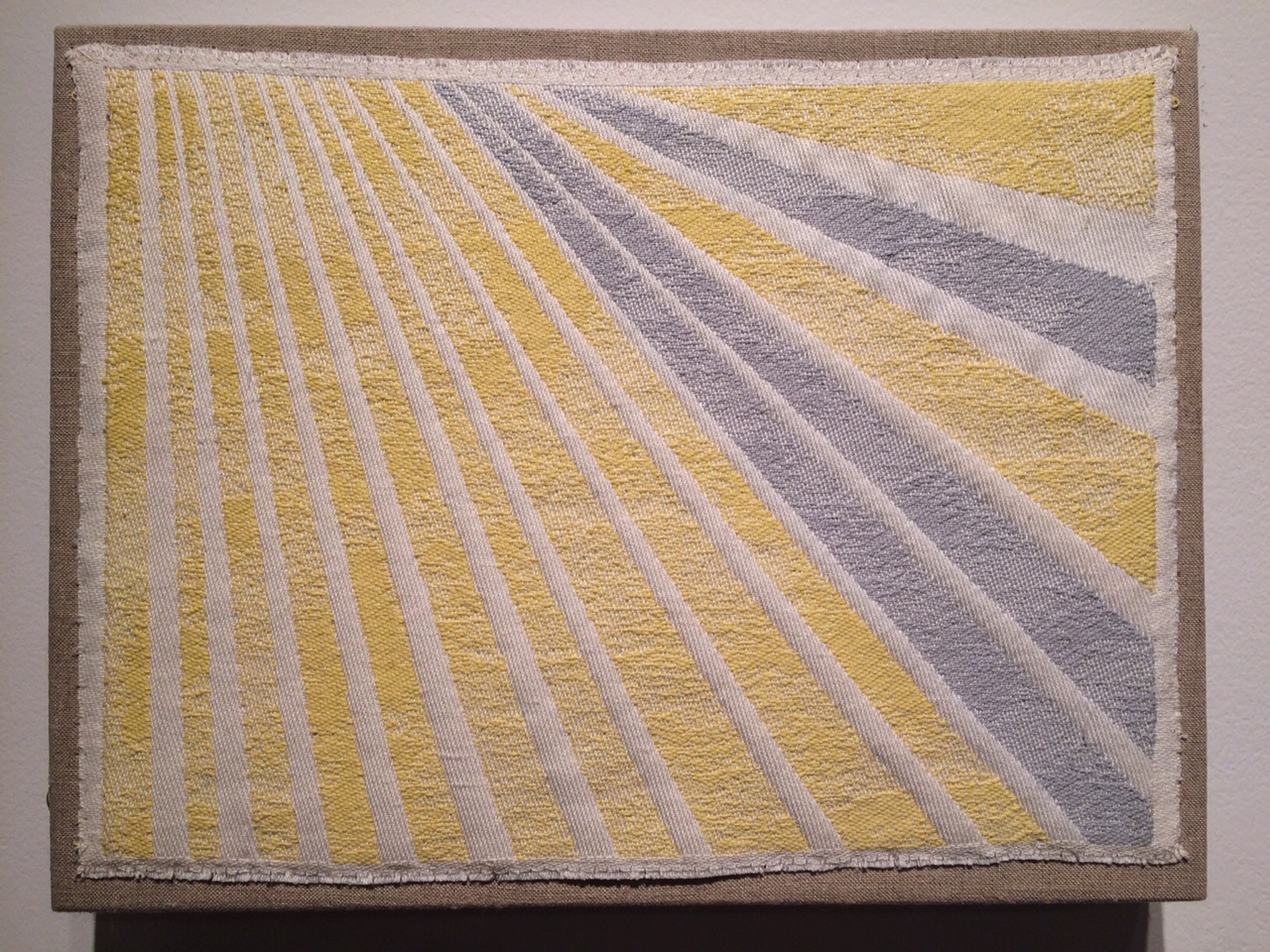 Christy Matson, Rays in Tan/Yellow, 2013, cotton, linen, tencil at Volume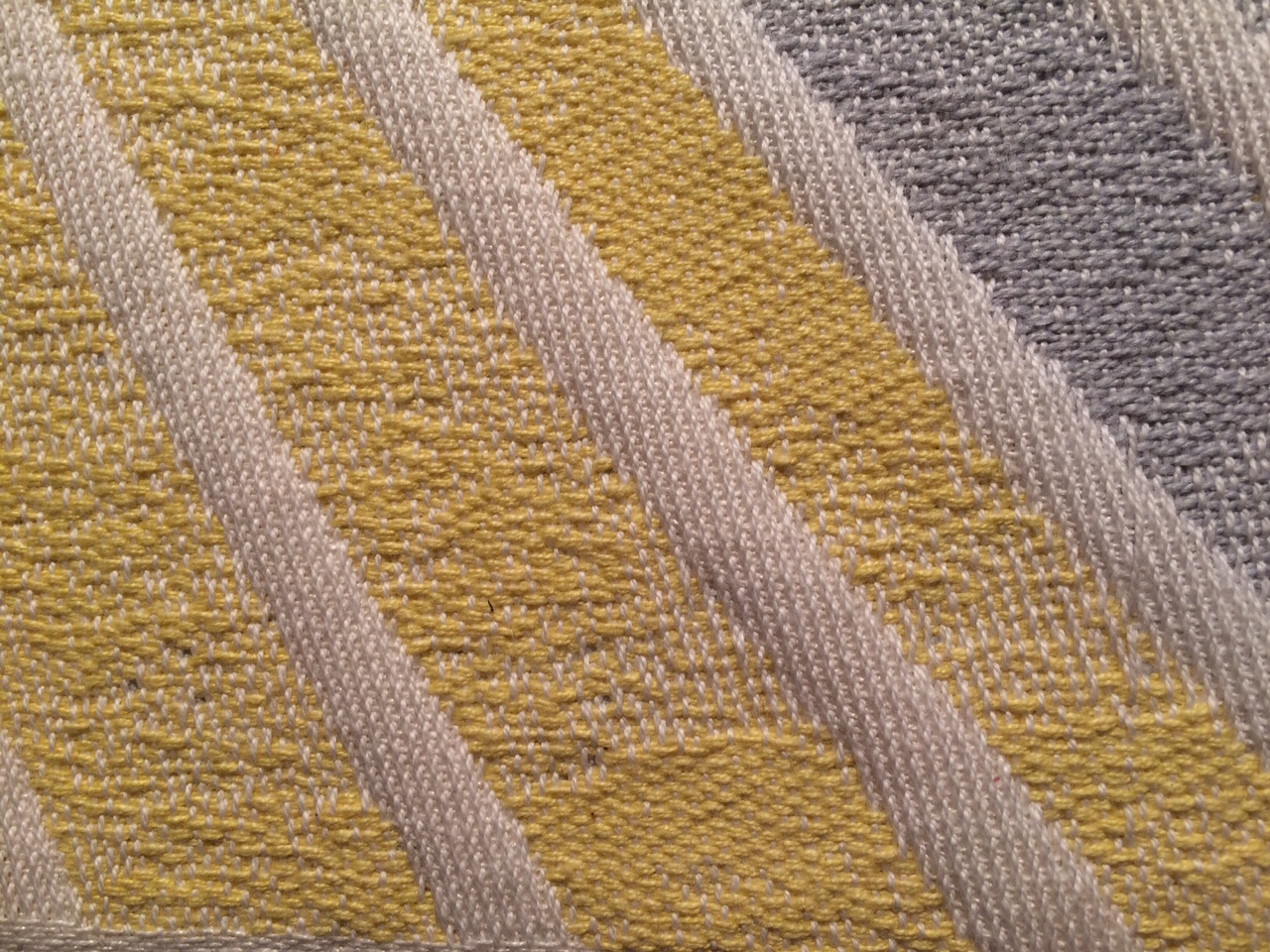 Detail: Christy Matson, Rays in Tan/Yellow, 2013, cotton, linen, tencil at Volume Gallery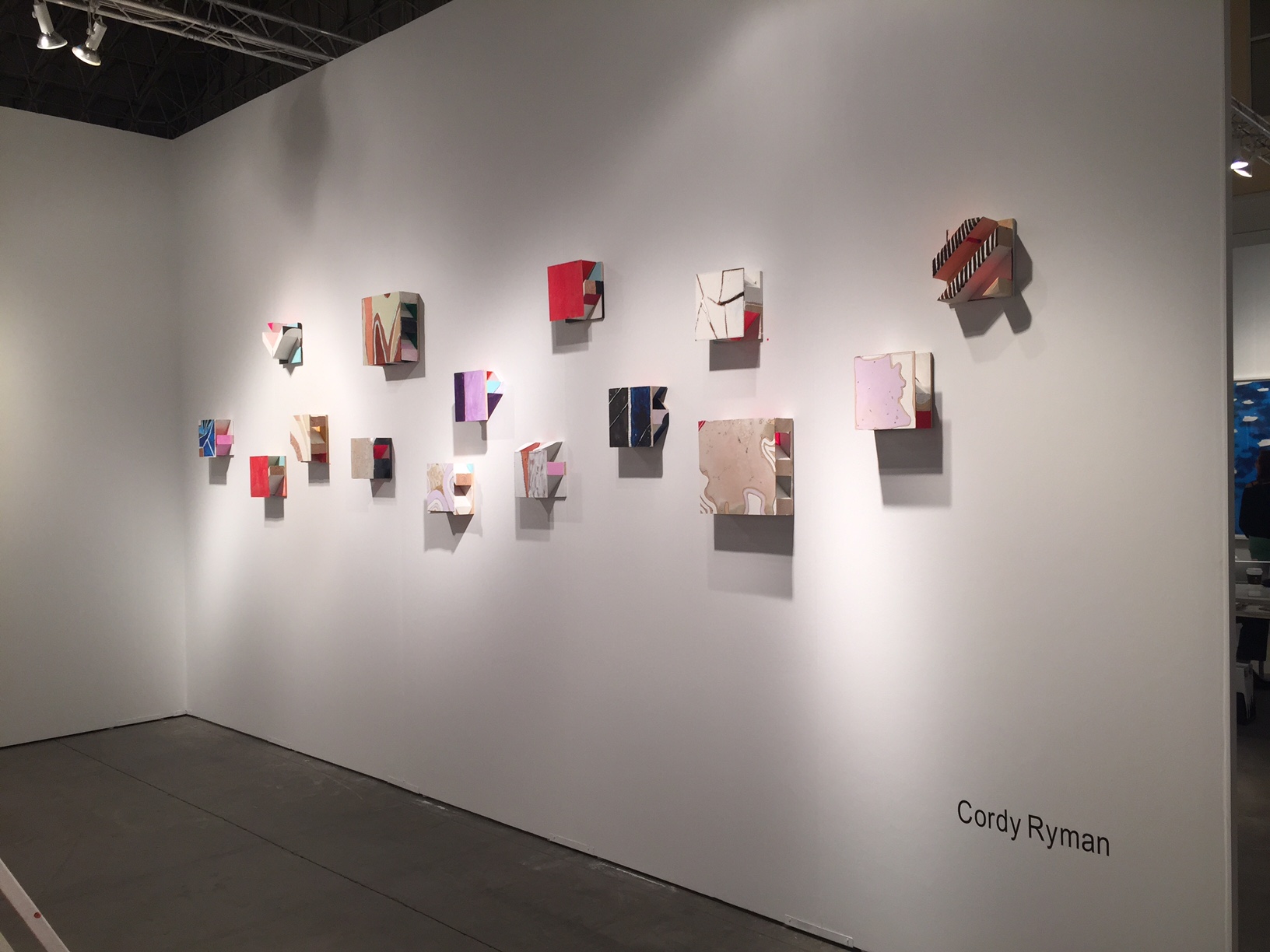 Cordy Ryman wall installation at Galerie Zürcher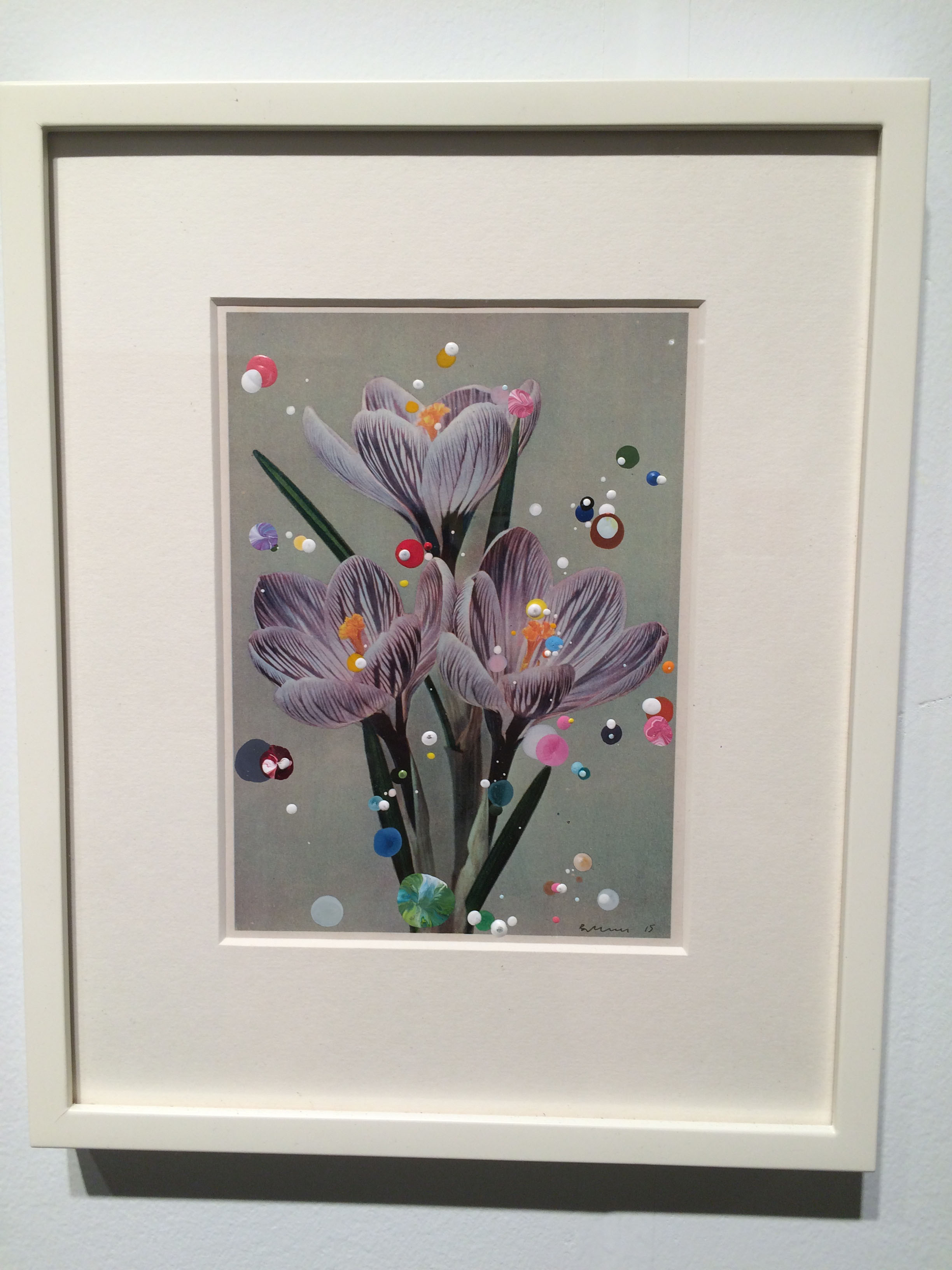 Sebastiaan Bremer, acrylic paint and ink on vintage lithograph at Hales Gallery
Tuesday, June 23, 2015 at 10:01 AM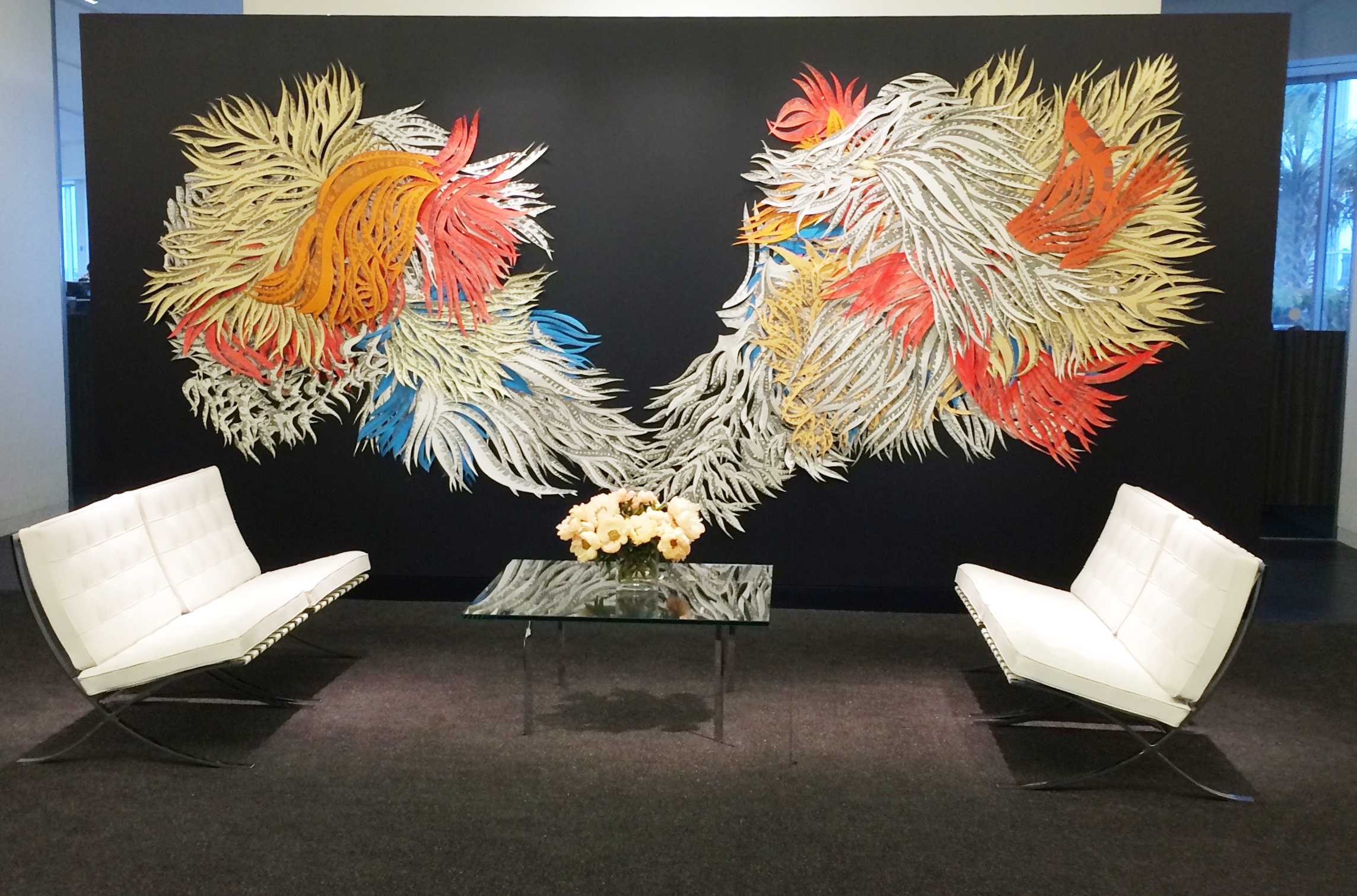 Kinzelman Art Consulting recently organized a temporary exhibition with Houston based artist Natasha Bowdoin at HOK Architect's crisp and beautiful new space. Bowdoin's The Daisy Argument Revised is a striking and dynamic spray of feathered elements that recall the aquatic flora of her native Maine. She has installed many iterations of this layered cut paper piece over the years, the first being in 2010.
Professor of Painting and Drawing at Rice University, Bowdoin is known for her painstakingly detailed cut paper installations and collages. Process and content are equally important to Bowdoin in her work. She spends hours hand-cutting the paper elements in direct and visceral response to the even more labor-intensive drawings and transcriptions of significant literary texts. Here the artist has fluidly recorded the text of Lewis Carroll's Alice's Adventures in Wonderland and portions of Through the Looking-Glass throughout the abstract composition of the piece.
Natasha Bowdoin's The Daisy Argument Revised will be on view at HOK through mid-December, 2015.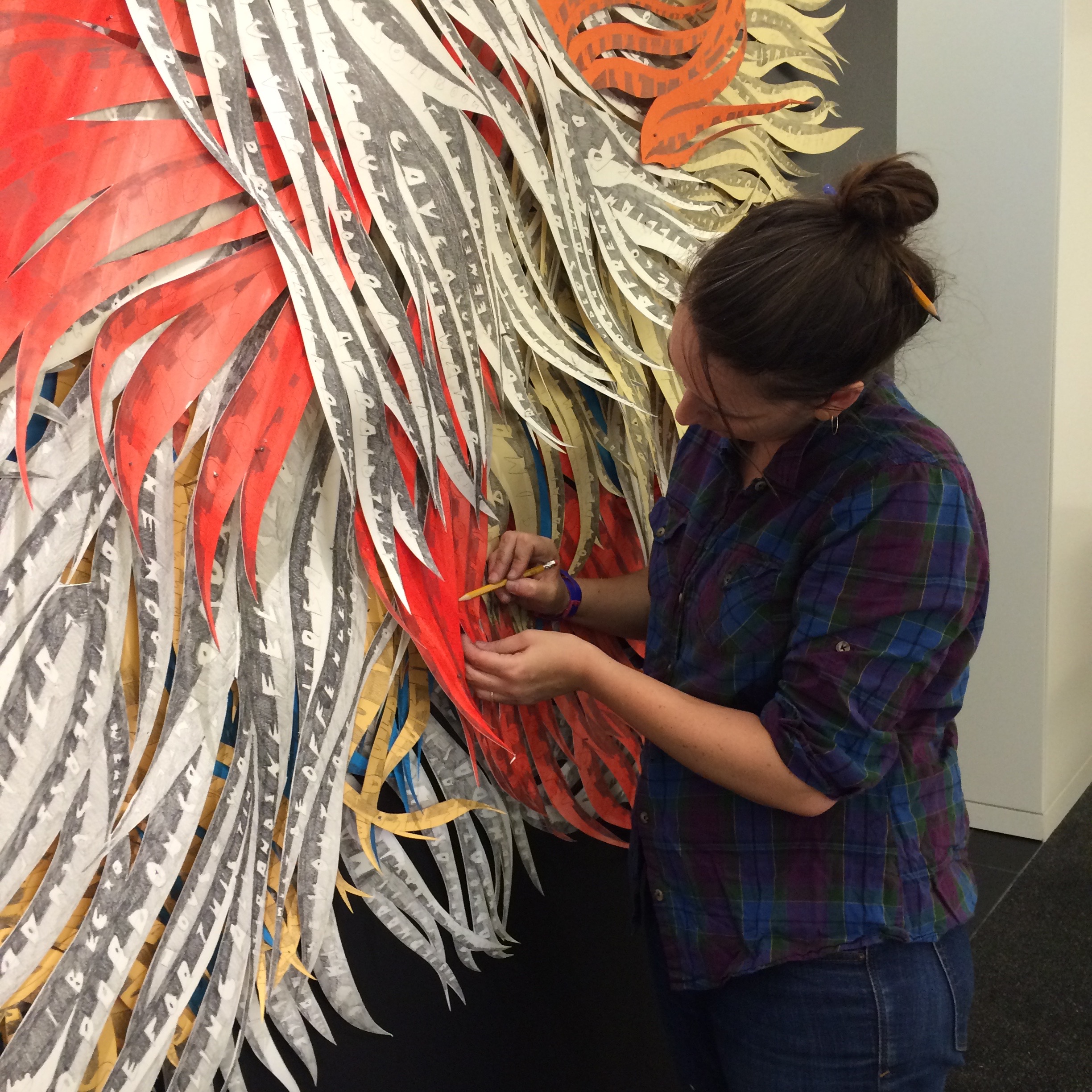 During the installation process, where Natasha intuitively attached individual elements to HOK's feature reception wall, KAC's Adrienne Johnson had a conversation with the artist about the piece and about her work in general.
Q: What was the first text you transcribed?
A: Alice's Adventures in Wonderland. Before, when I first started to use writing in my work it was much more fragmentary. I would transcribe clips of overheard conversation, portions of remembered song lyrics, and bits of my own stream of conscious writing: things that were floating around the studio as I worked. My work is now made up of other authors' texts. I was drawn to the idea of using others' writing as a kind of found, raw material, in that it introduced an element into the work and process that wasn't personal to me and wasn't something I could predict. This particular piece includes transcriptions of the entirety of Alice's Adventures in Wonderland, and a portion of Through the Looking-Glass.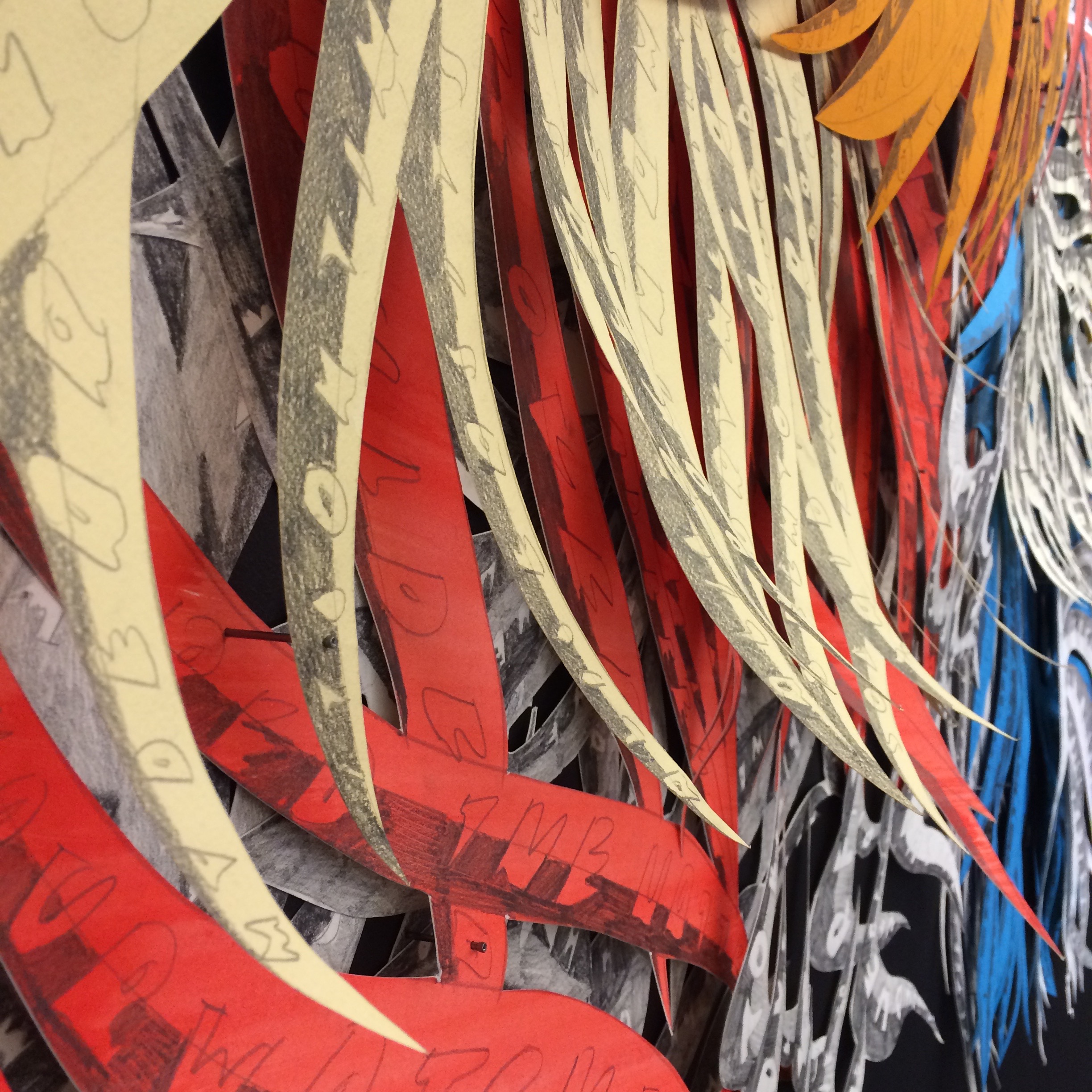 Q: How long does it take you to make a piece like this, in its original iteration?

A: This piece in my mind will never be finished. Firstly, I want to complete the transcription of Carroll's second Alice book. As I mentioned before, I have only partially completed Through the Looking-Glass. Secondly, while at some point the drawings and component parts will be complete, I see this piece staying in flux and transition, resisting any one finite form. The piece is intuitively recombined in each new space it comes to inhabit, never going together the same way twice. Each installation is to a certain extent improvisational. Drawings for a particular installation are usually in the making for several years, as I tend to work on a lot of different pieces at once. If I sat down and focused solely on one installation alone it would come together faster but I like splitting my attention across different works and projects in the studio, in the hopes that different pieces might influence one another in a way I can't predict.
Q: Is it your intention that viewers read your works?

A: I hope people are neither prevented from reading the work nor feel obligated to. I'm not particularly interested in using text as a means to directly articulate a message or illustrate a meaning. There is a tradition of text in art, established especially in certain kinds of artistic investigation that really took off in the 1960s, that focuses on text as a device for communication or a signifier of meaning. I'm more interested in and inspired by artists like León Ferrari, Robert Smithson, and Mira Schendel, who I think were really interested in the abstract potential of text. People can look for meaning in my drawings, but the structure defies any sense of logic. I don't give anyone a specific place to begin. Text I think isn't always straightforward, obvious, or transparent. I like channeling this room for flexibility, ambiguity, and a text's potential.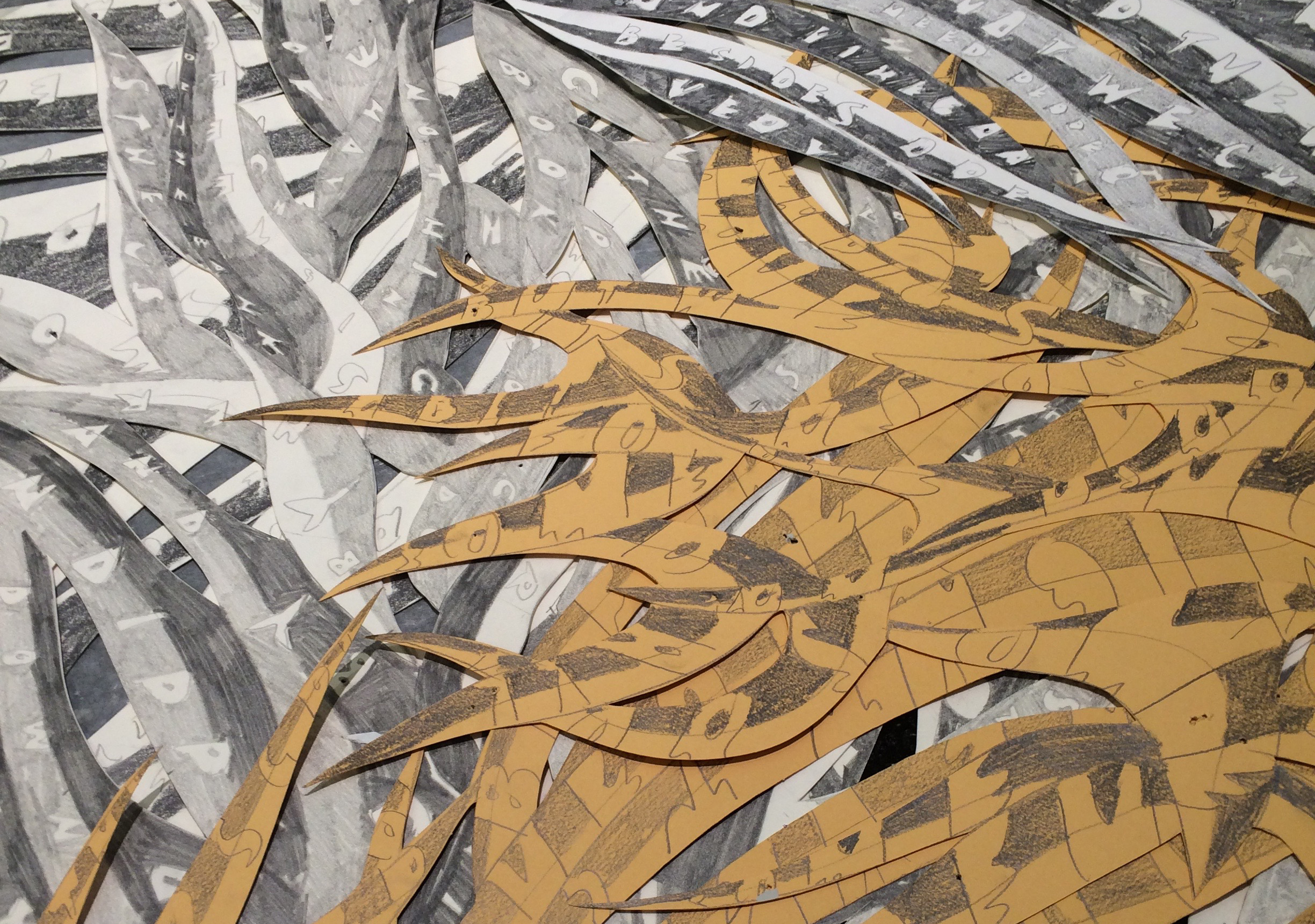 Q: Will you tell me about the inspiration for the forms themselves?

A: A lot of the pattern I gravitate towards as source material is nature based. I'm fascinated with how humans over time have tried to depict and document the world around them. With this piece, I've had people tell me that they are reminded of life under the sea, seaweed and sea fans for instance. These weren't forms I intentionally had in mind but I guess it's impossible for me to get away from where I grew up. The natural surroundings of my home state of Maine and elements of my upbringing I think work their way into my work subconsciously.
Originally this piece was kept in a palette of black, white, and yellow in that I was thinking of the color of type in a book, and of Alice's blond hair. Eventually I began to add more and more color in an attempt to reference the wackiness and the vibrancy of Carroll's Wonderland.
Another reason the work remains in flux is that in a way it's meant to mirror Alice's own experience. As she travels through Wonderland she is constantly shrinking or expanding to make her way through the space. There's a lack of fixed boundary to her own body as she continues on her adventure. This piece is meant to evoke that sense of boundarylessness I find so appealing.
See the installation time-lapse video here:

Monday, June 1, 2015 at 10 AM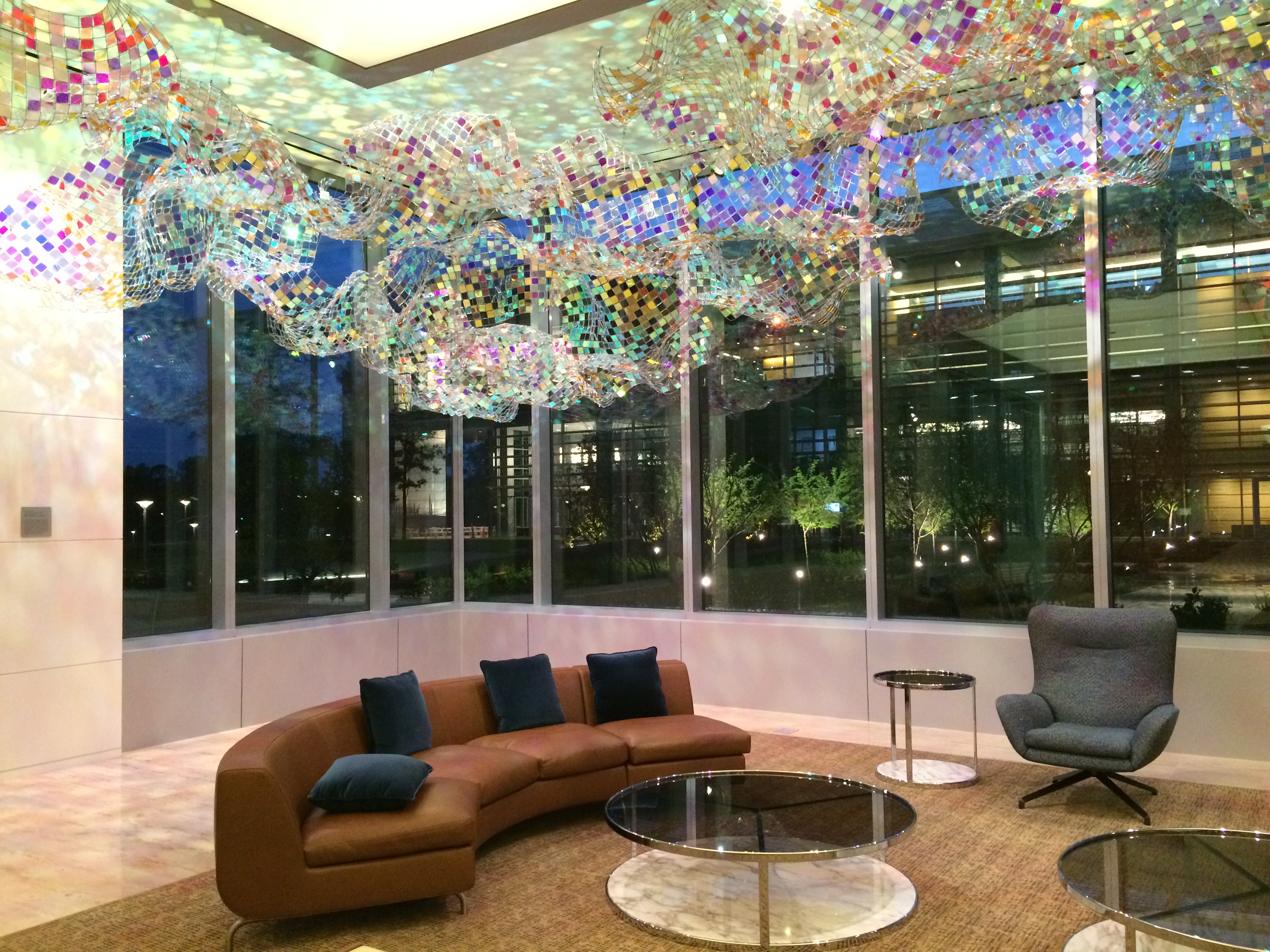 KAC had the privilege of commissioning Korean artist Soo Sunny Park to compose an impressive site-specific installation in a corporate reception in The Woodlands. Capturing Light is made up of 22 individual panels and 12,000 dichroic acrylic tiles that scatter ever-changing patterns of refracted light through the space. We thoroughly enjoyed working with Park throughout the entire process from developing the initial concept, to creating digital and physical models. After months of careful collaboration and planning, it is wonderful to see this beautiful installation come to life and transform the surrounding environment.

Special thanks to CYNTHIA-REEVES, New York and TYart Art Handling.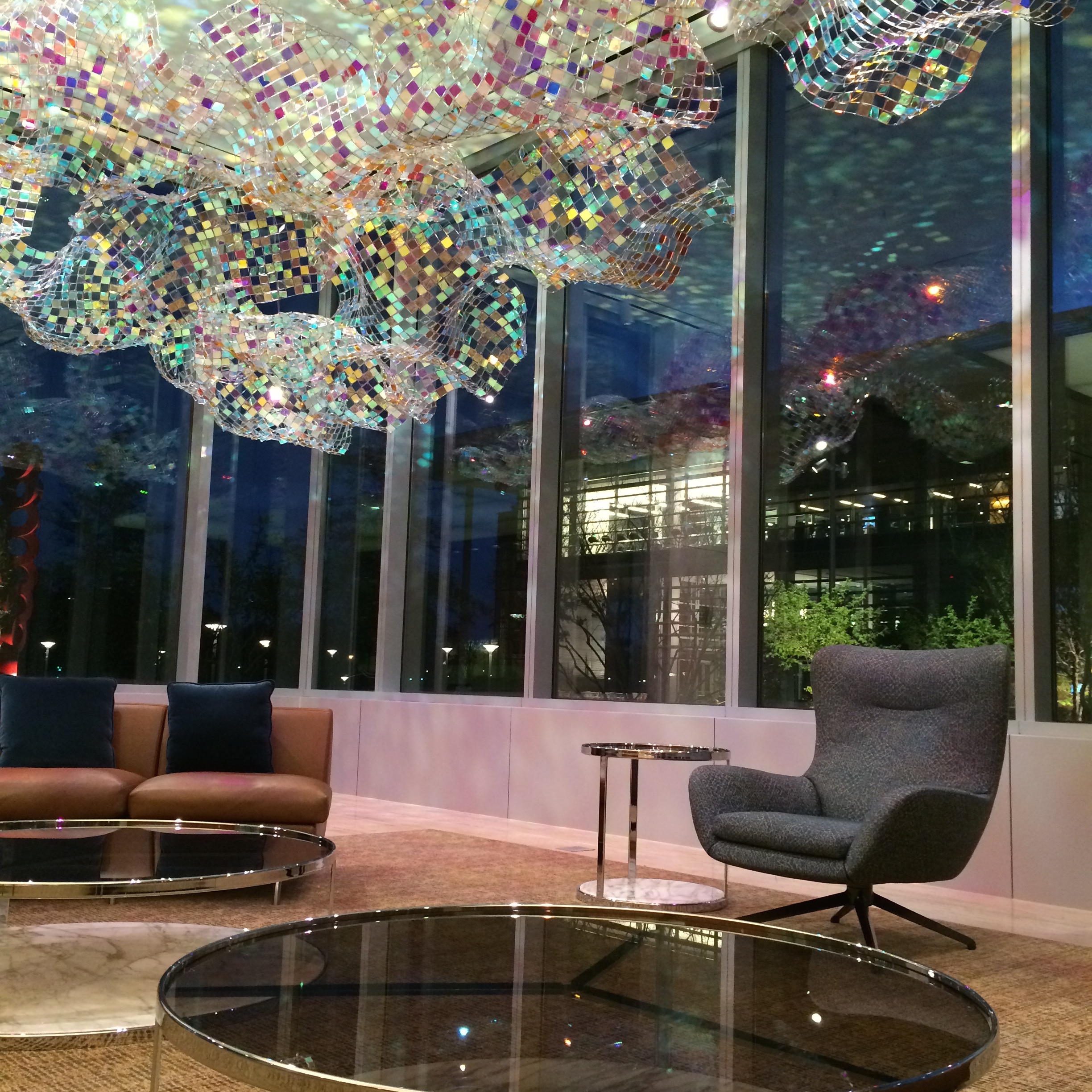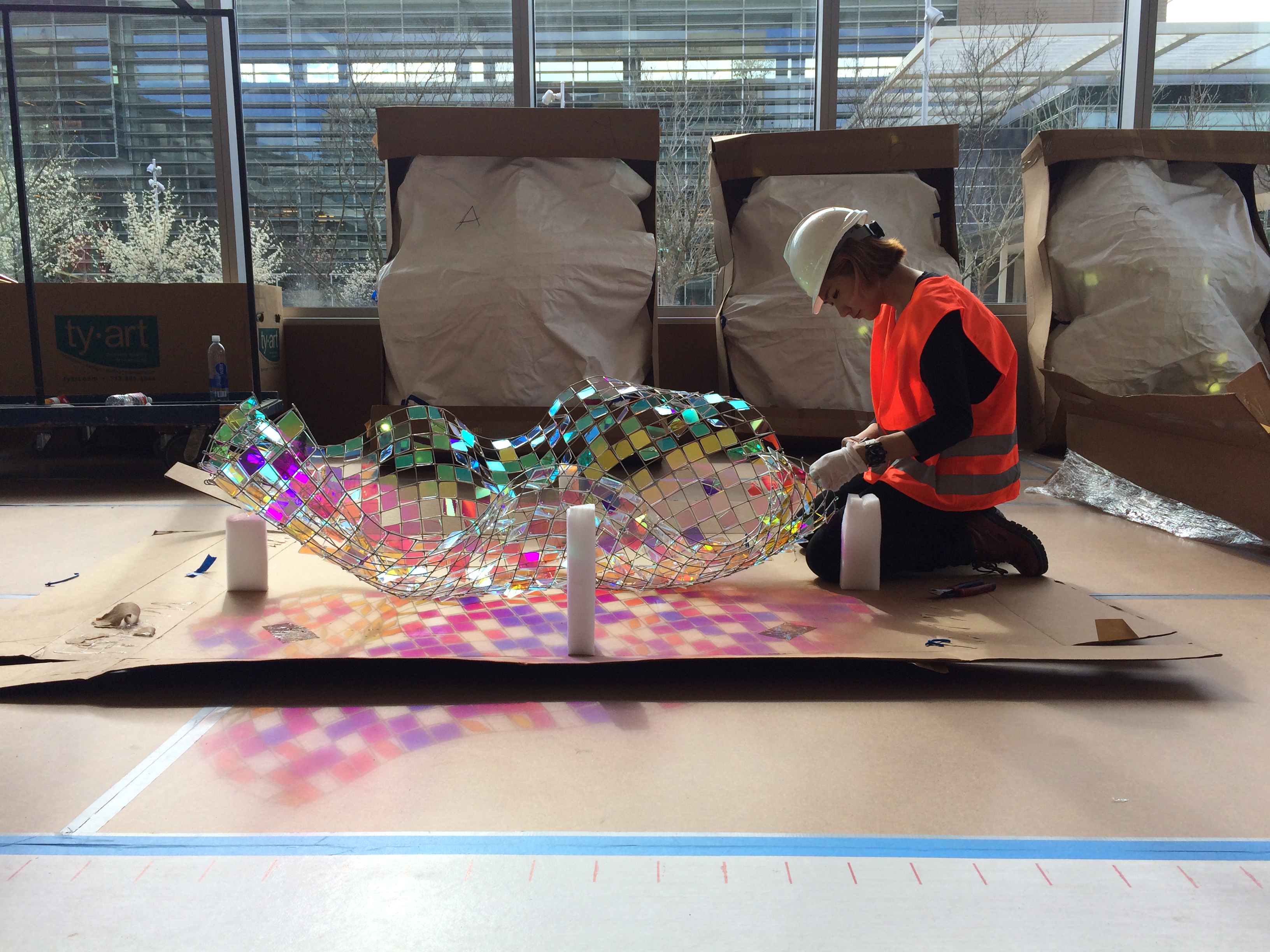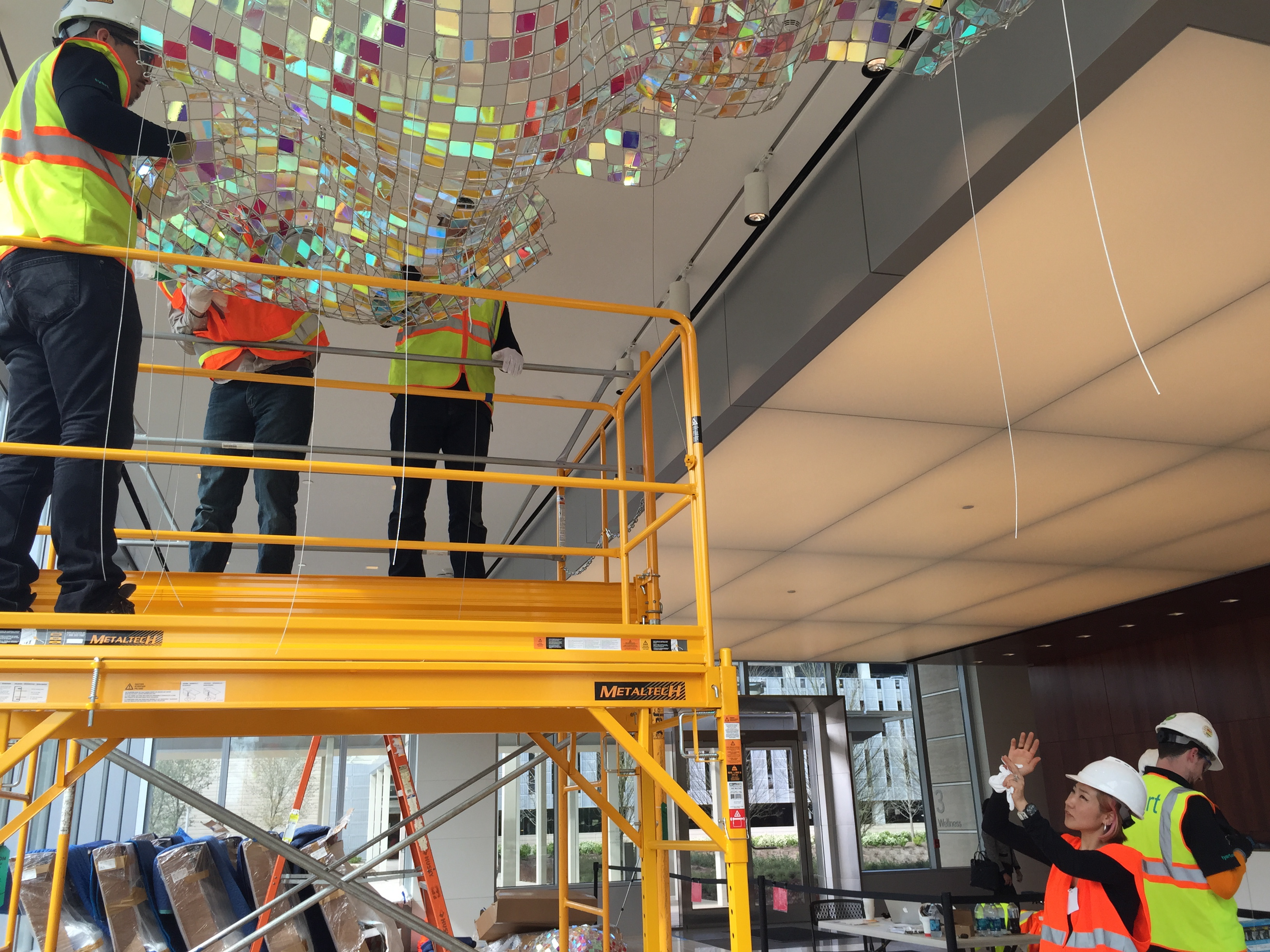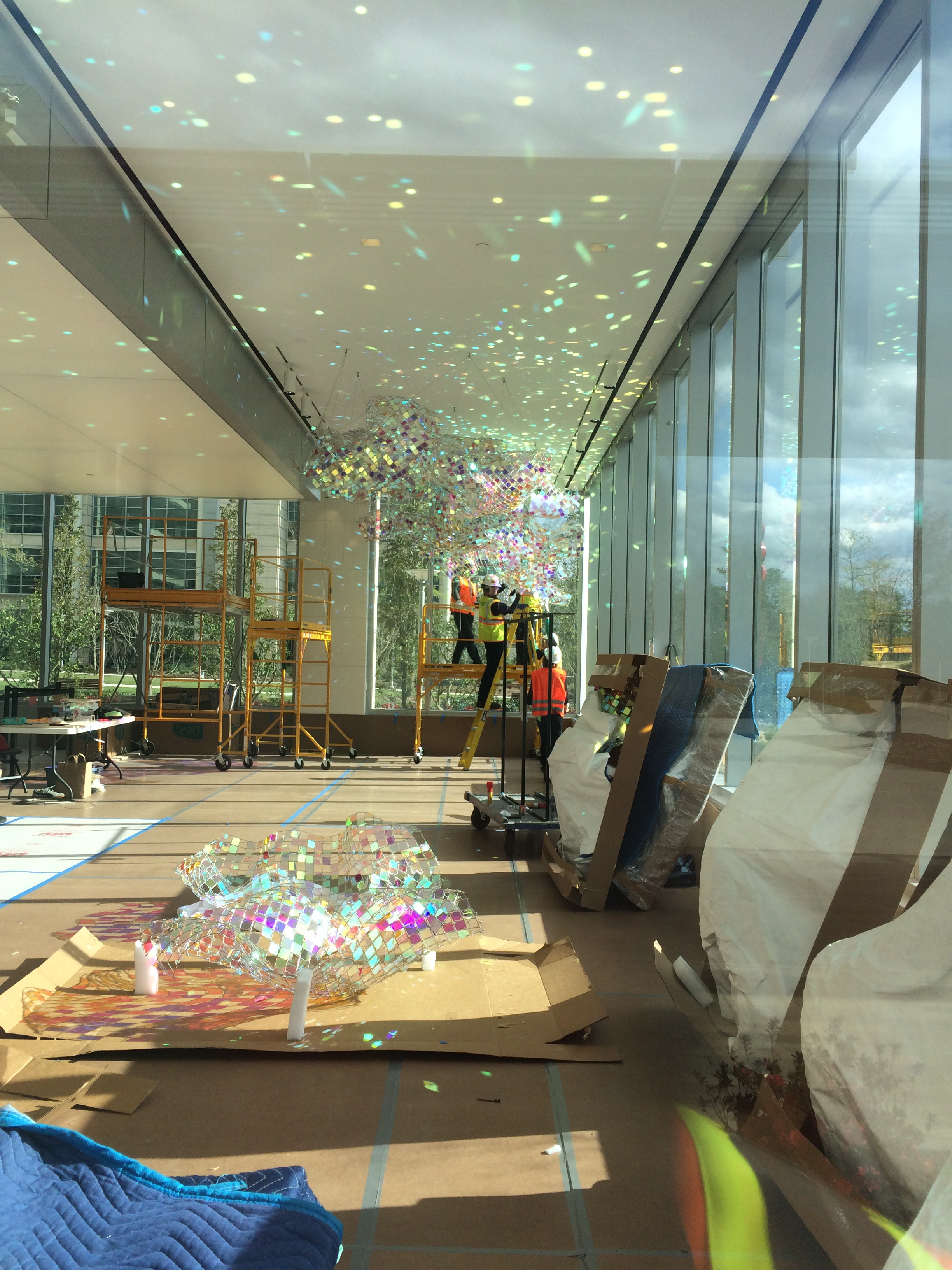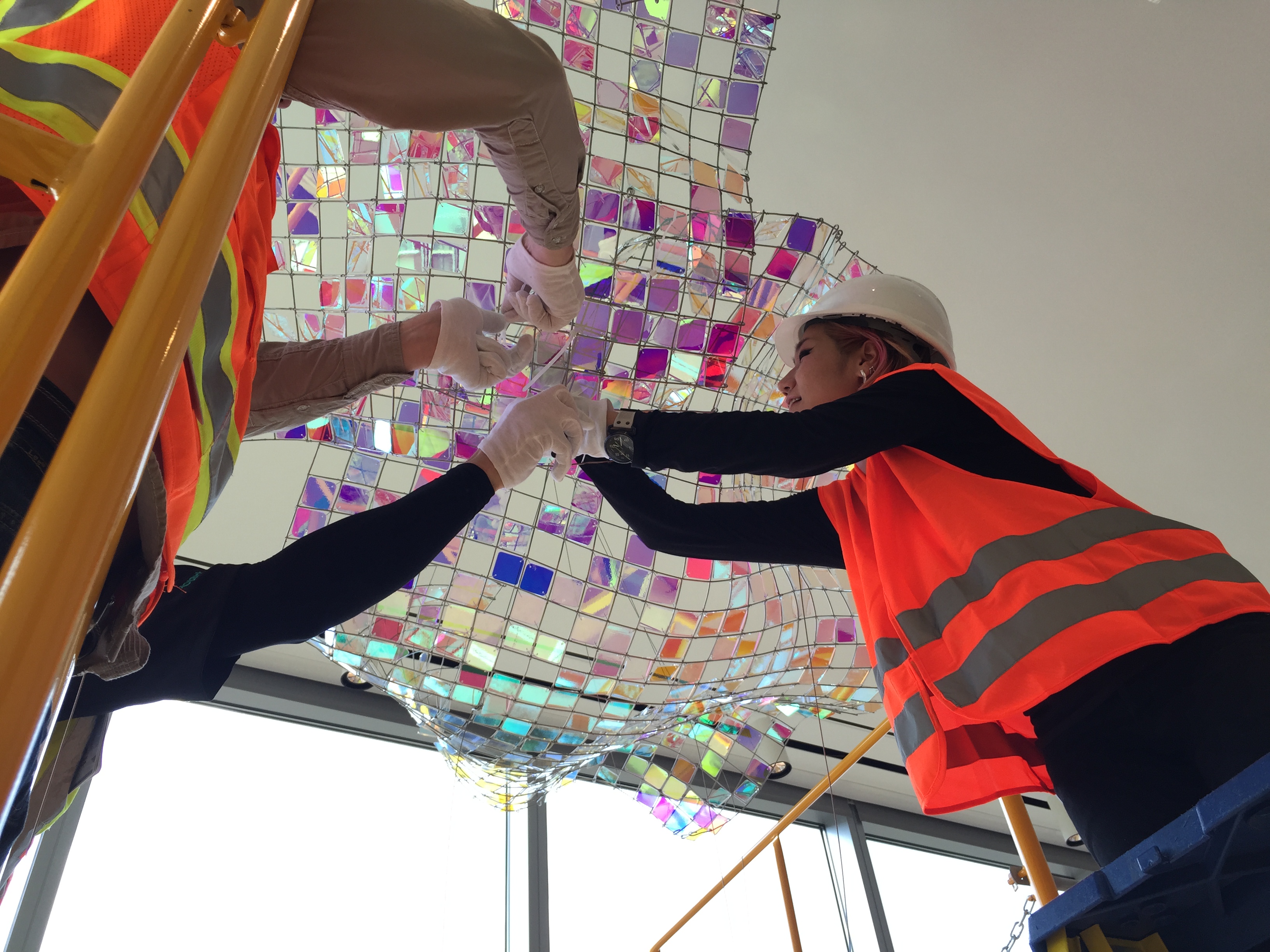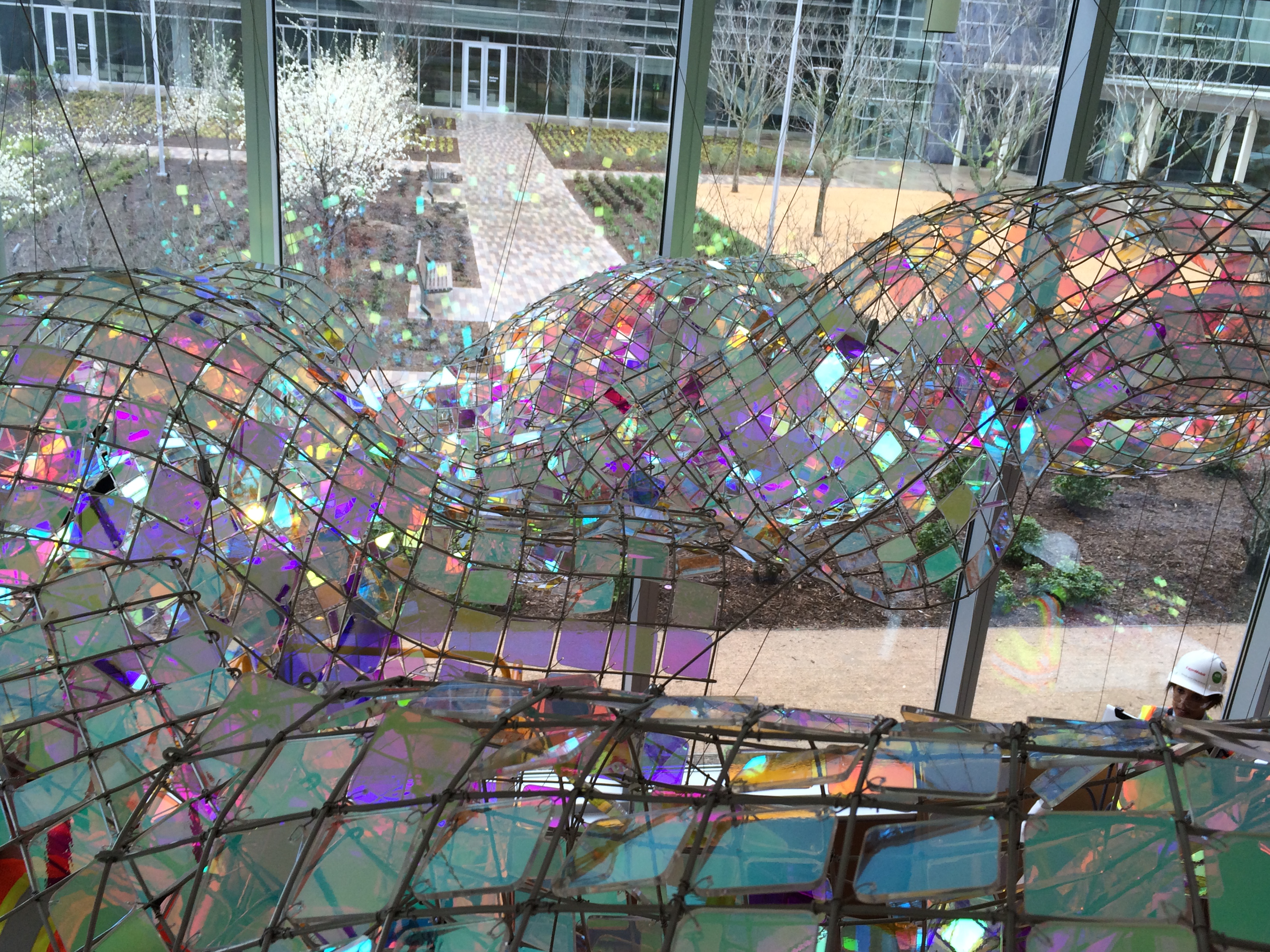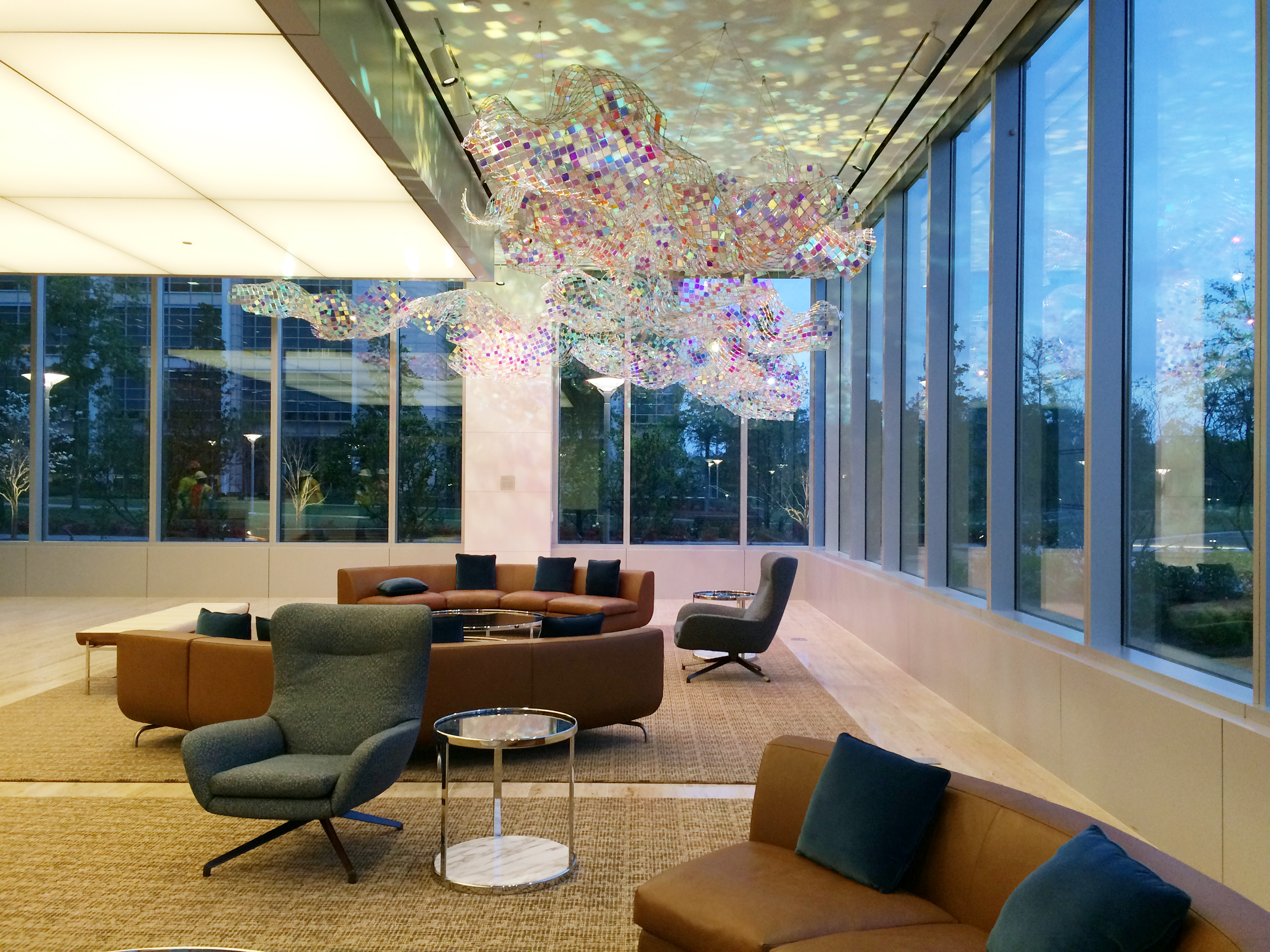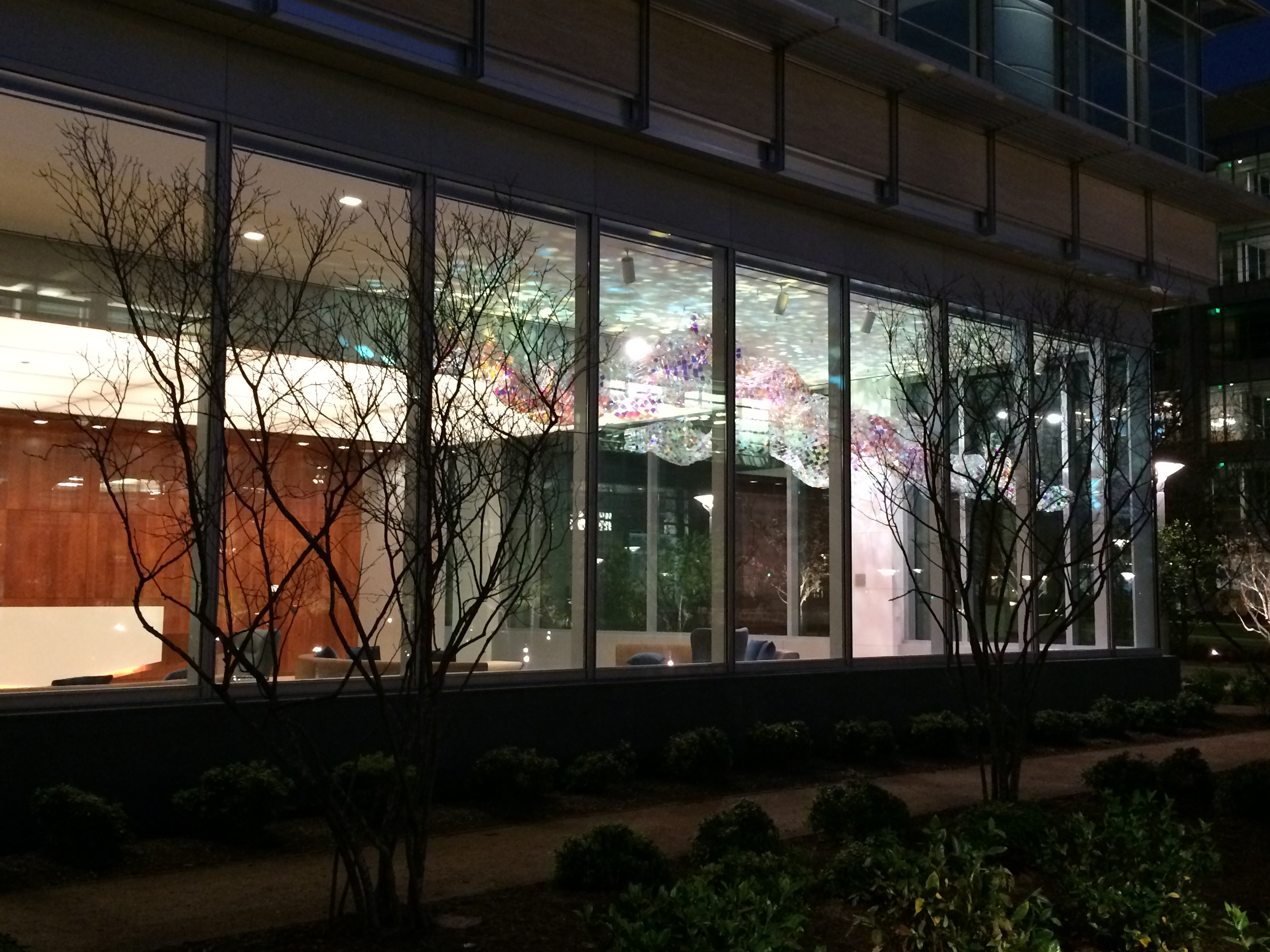 See our time-lapse video of the week-long installation:
Sunday, March 8, 2015 at 10:02 AM
We braved the frigid New York temperatures to explore what this spring's New York art fairs had to offer. Below are a few of our highlights from The Armory Show, SCOPE, art on paper, VOLTA, and Pulse. While we were in Chelsea, we also made a stop at Morgan Lehman Gallery to check out their current Aaron Wexler show.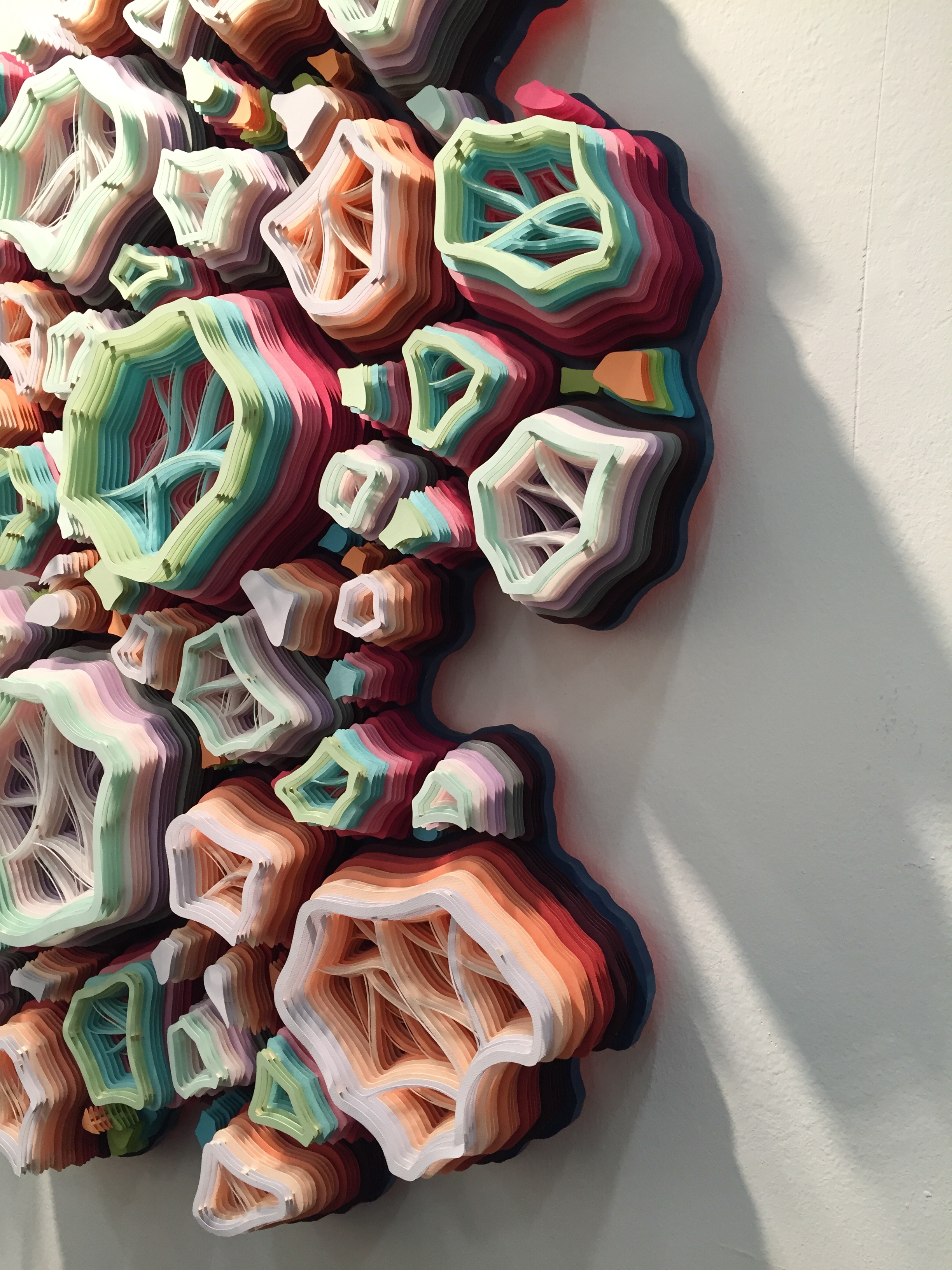 Charles Clary at Kenise Barnes Fine Art, found at the art on paper art fair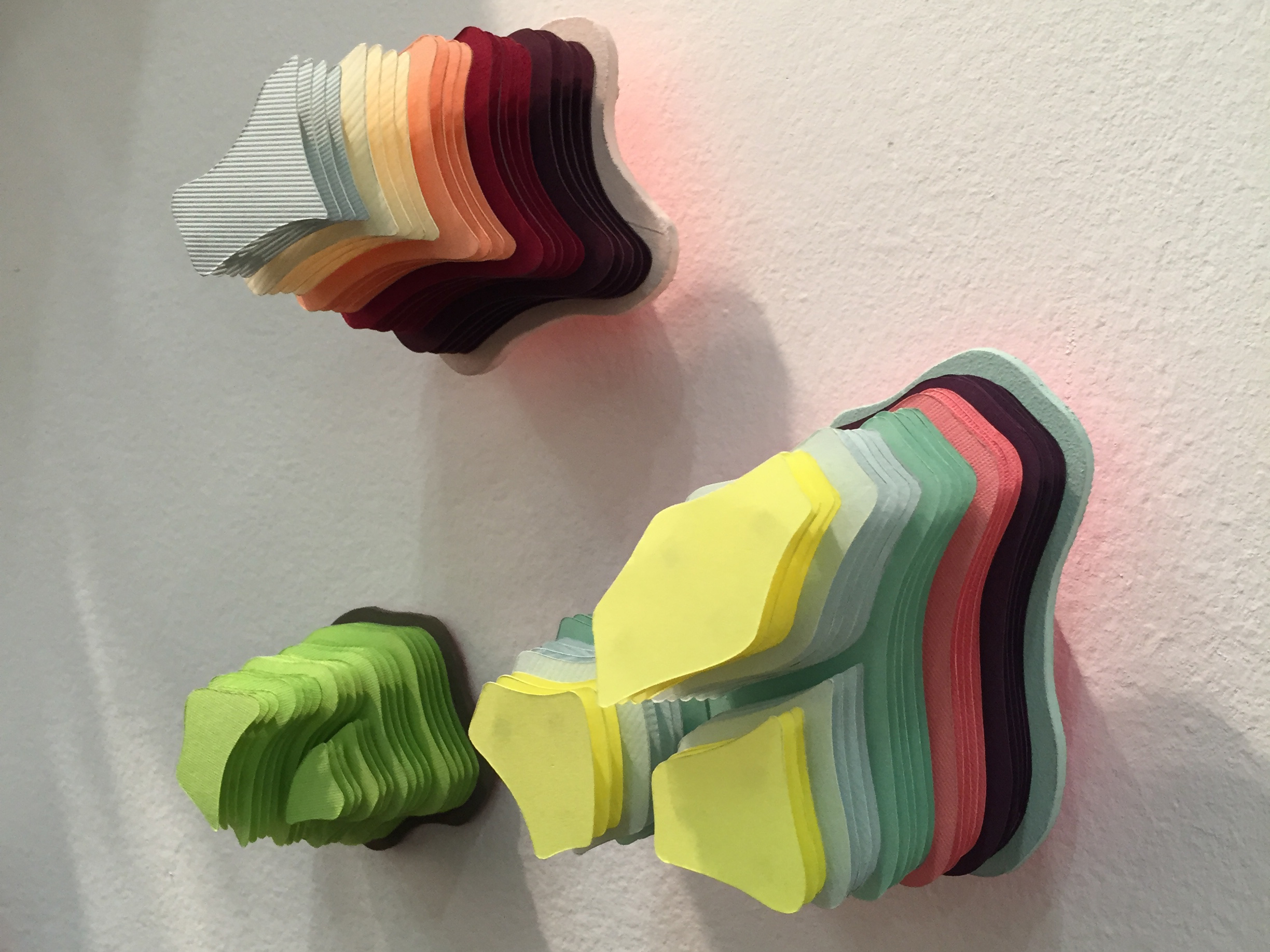 Detail of Charles Clary at Kenise Barnes Fine Art, found at the art on paper art fair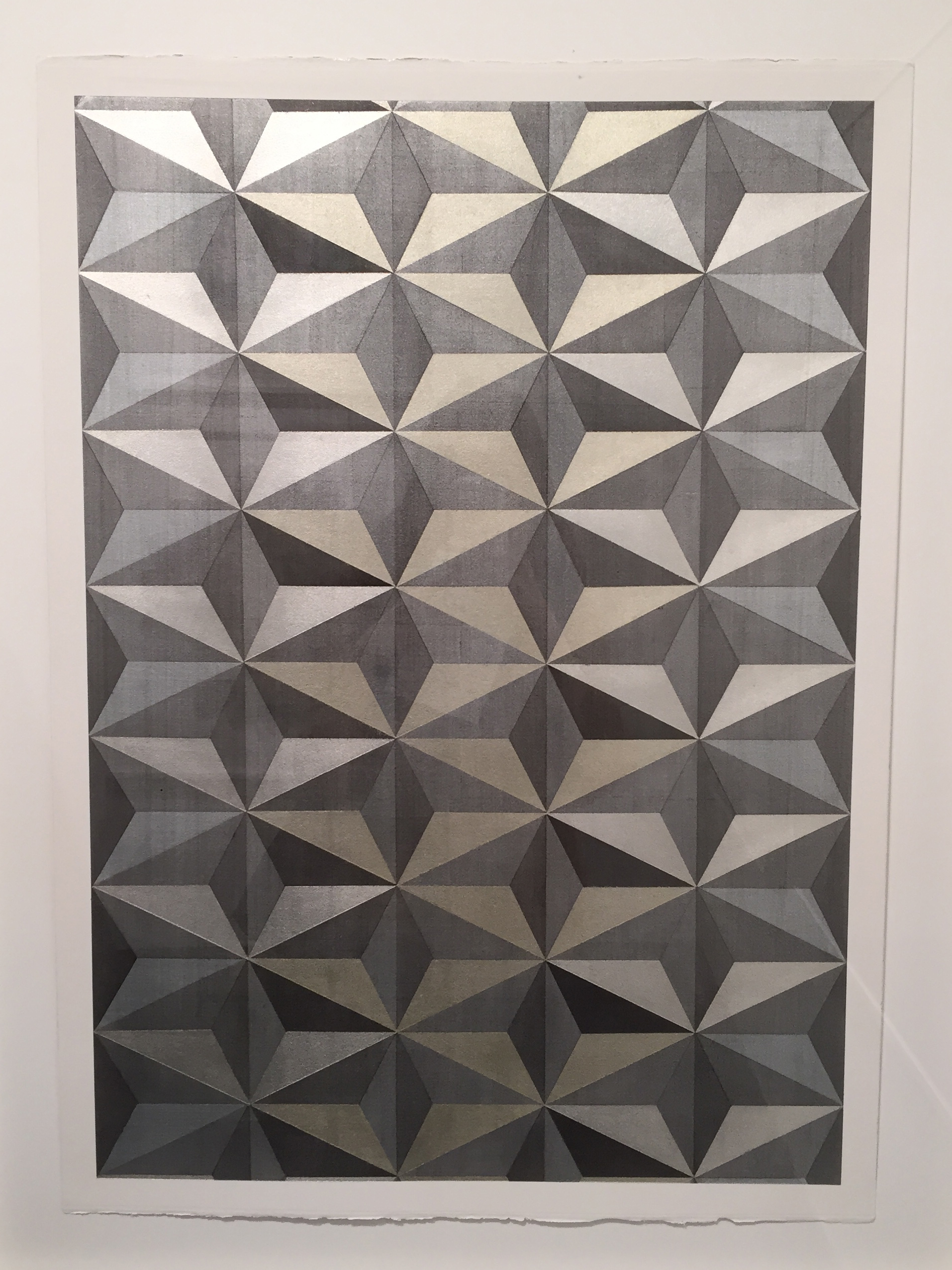 Gianluca Franzese at K. Imperial Fine Art, found at the art on paper art fair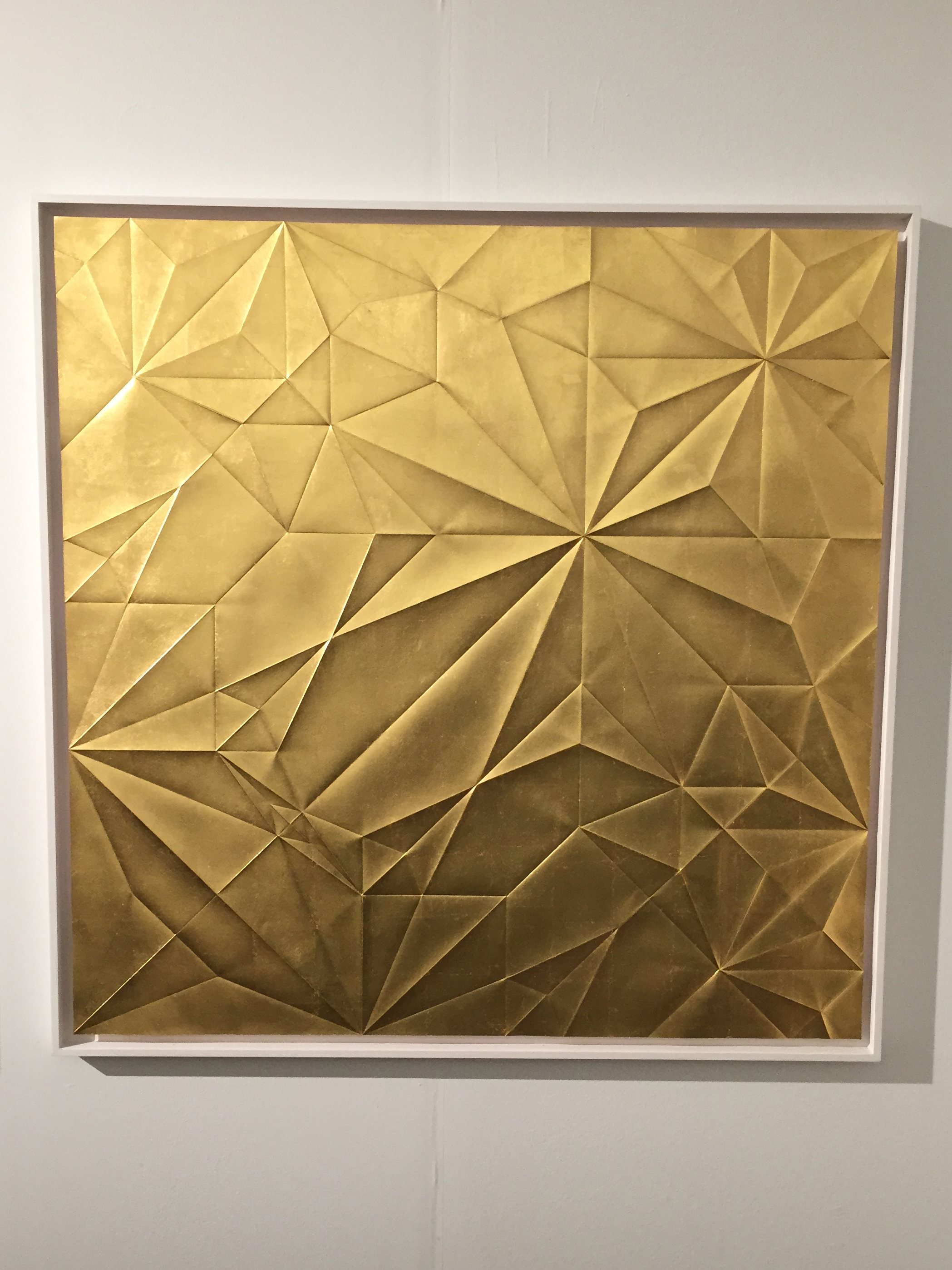 Sipho Mabona's origami series at AUREUS Contemporary, found at the SCOPE art fair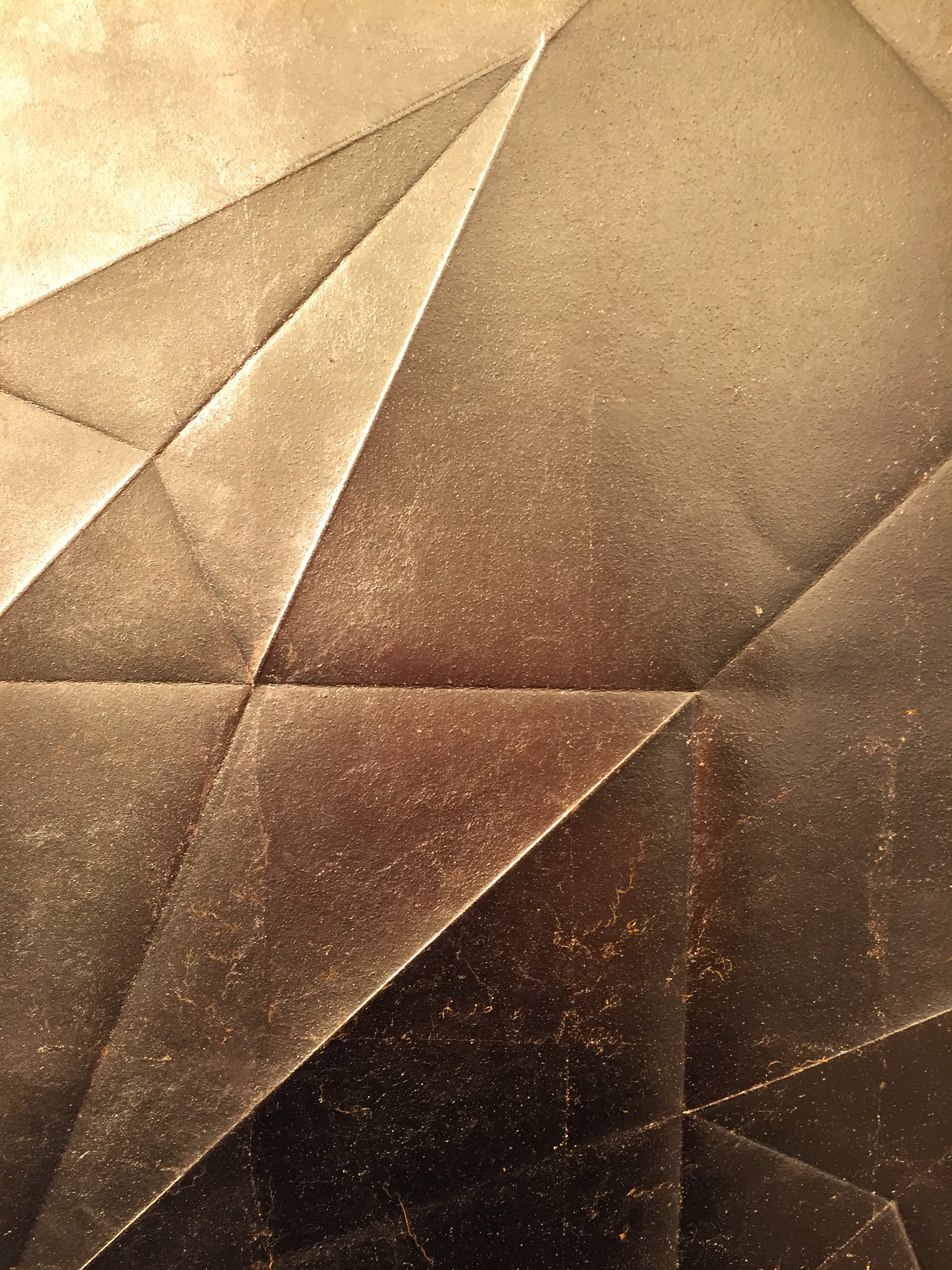 Detail of Sipho Mabona's origami series at AUREUS Contemporary, found at the SCOPE art fair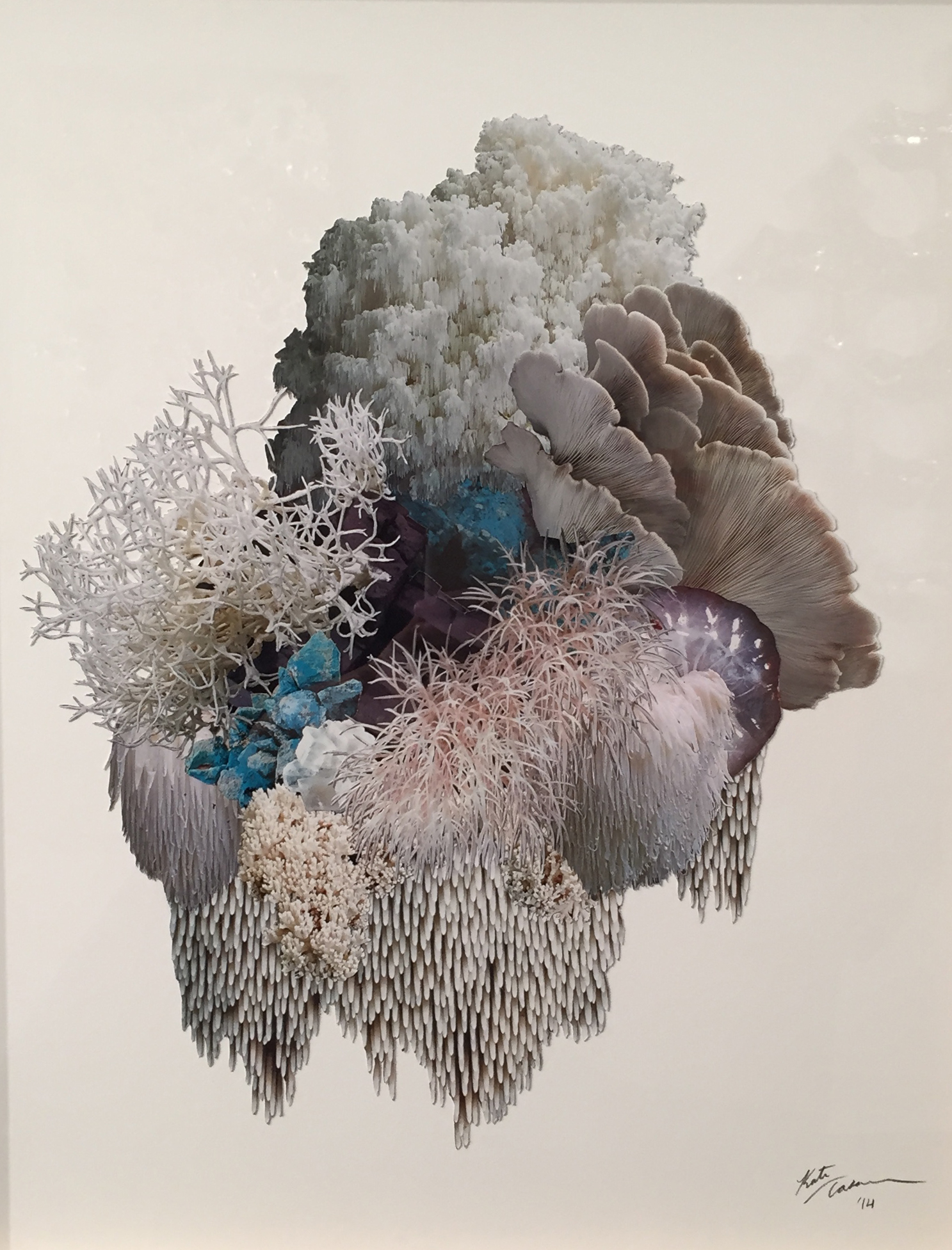 Kate Casanova at Instinct Art Gallery, found at the SCOPE art fair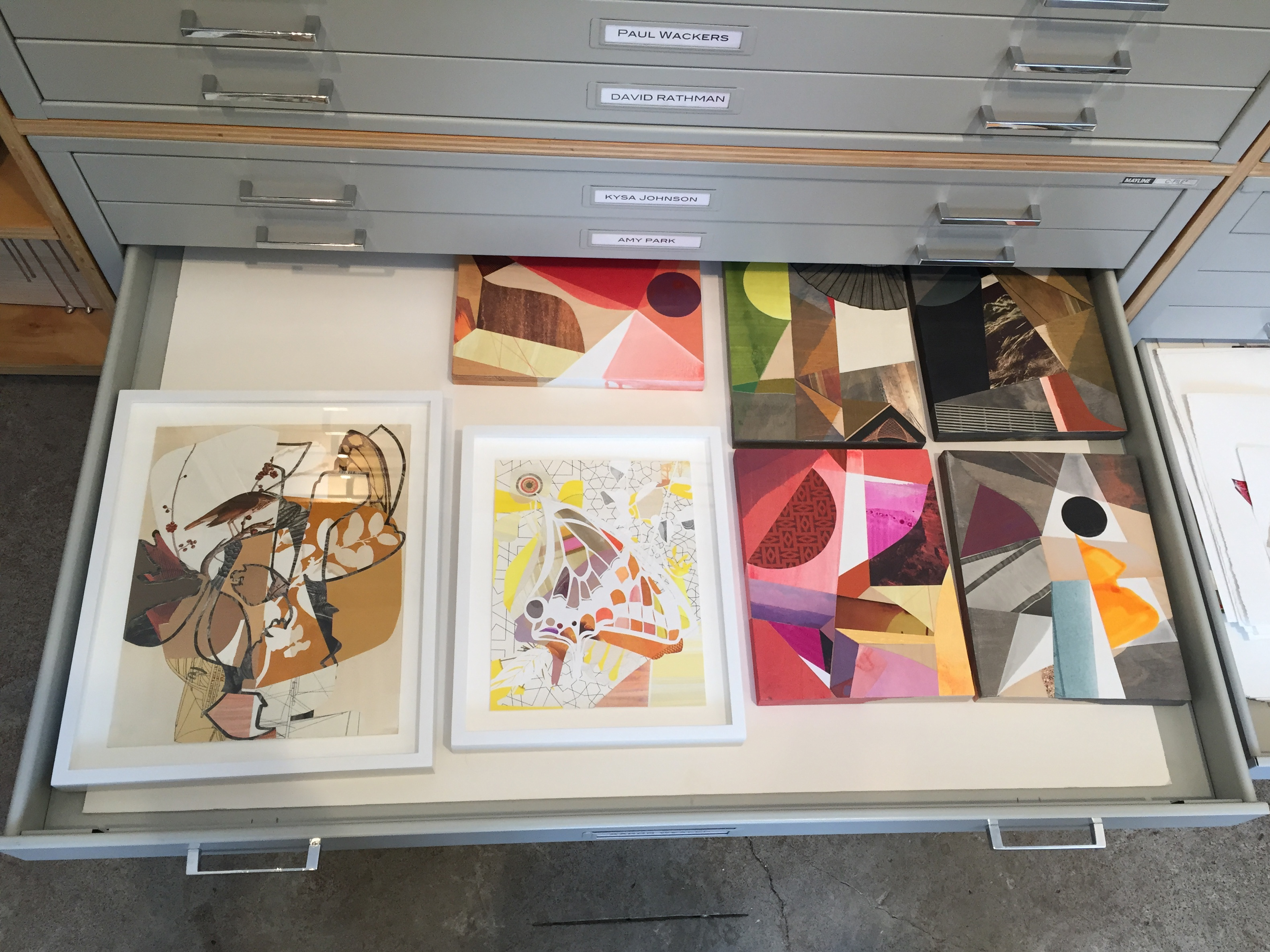 A drawer of Aaron Wexlers at Morgan Lehman Gallery
Wednesday, January 21, 2015 at 2:26 PM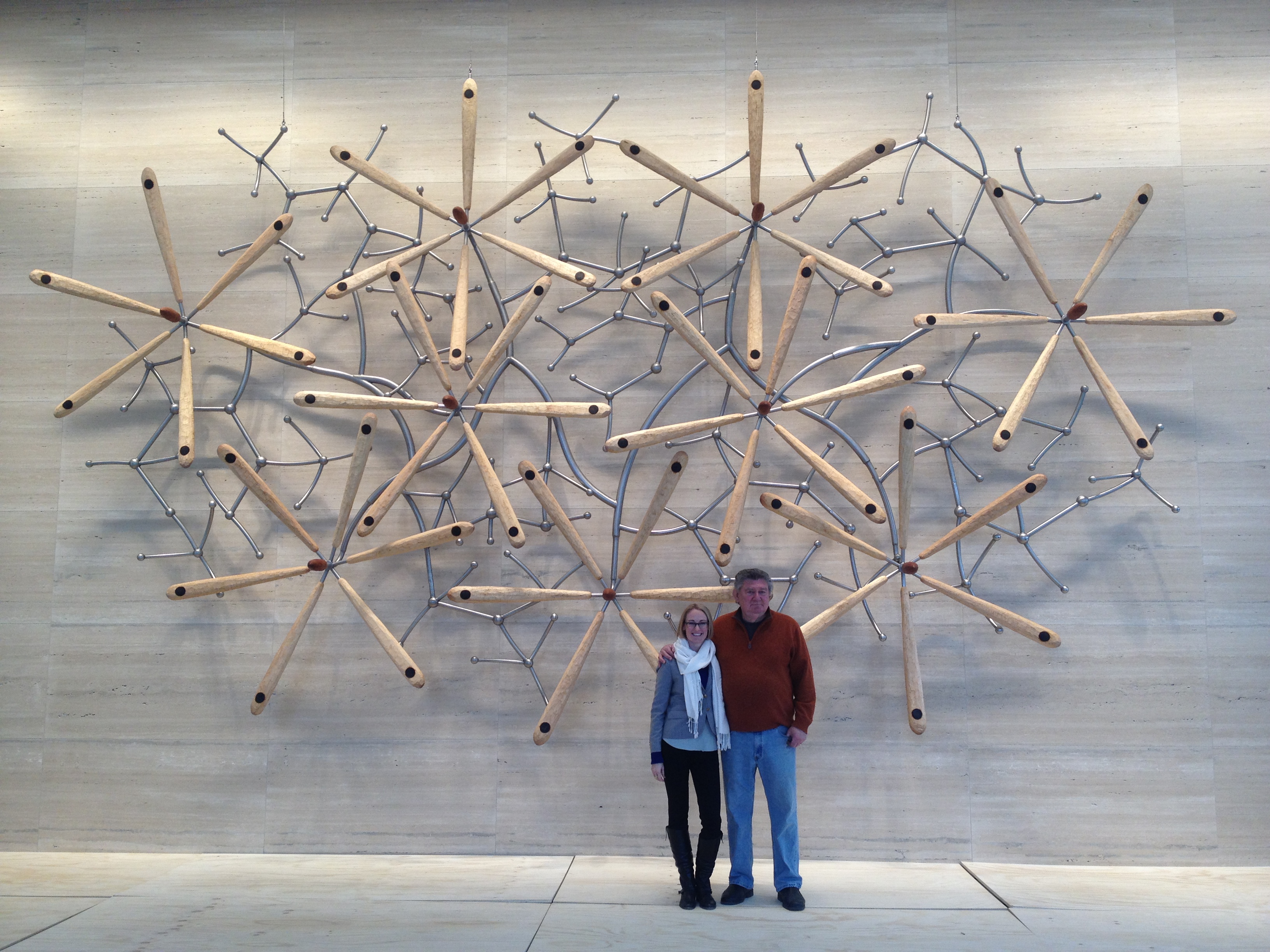 James Surls and Adrienne Johnson
James Surls flourishes in Houston! We were excited to have the opportunity to work with this Texas art icon on his site-specific suspended work that measures an impressive 14' x 25' x 19". Surls' Nature's Language resides in and enhances a corporate lobby in the Woodlands.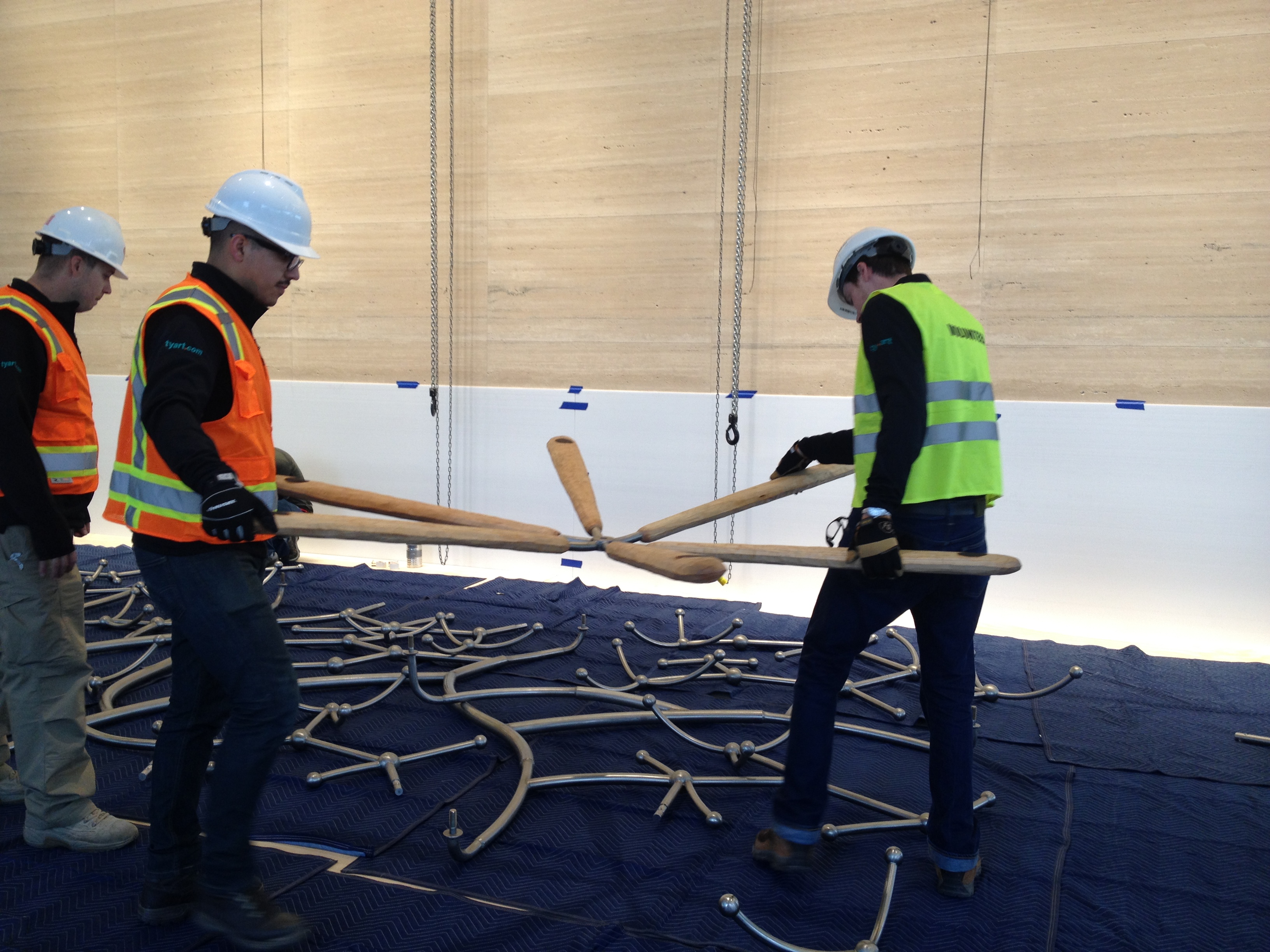 TYart Art Handling expertly installing the sculpture