Friday, November 30, 2018 at 1:22 PM
PARK DISTRICT DALLAS
At the heart of the Dallas Arts District, a new mixed-use development recently unveiled their art collection at a public event last month. In collaboration with Trammell Crow Company, Kinzelman Art Consulting acquired 4 works of art for the lobby of their 900,000+ square foot office tower. Among these pieces are a wall-based sculpture by Olafur Eliasson, two site-specific commissions by Billy Childish and a 16 foot painting by Jennifer Bartlett.

Olafur Eliasson wall-based sculpture at Park District, Dallas.
The lobby's sleek open space is punctuated with a pristine Eliasson sculpture titled "The Breathing Moon." Eliasson's work examines consciousness and cultural conditions, and how they define human interaction and perception of the world around us. Nearby is Jennifer Bartlett's dynamic sky painting, consisting of a dense crosshatching that creates texture amid vibrant colors that illuminate the clouds in the composition.

Jennifer Bartlett painting at Park District, Dallas.
Two paintings commissioned by British artist Billy Childish are also included in the collection. In his emotive oil and charcoal paintings, Childish skillfully illustrates his signature fluid and gestural painting technique.

Billy Childish painting at Park District, Dallas.
ORRICK, HOUSTON
KAC recently completed a collection for LA-based law firm, Orrick's new Downtown, Houston office space. The space houses a diverse list of artists, both national and internationally represented, and includes works on paper, paintings and wall-based sculptural works.

Graham Caldwell installation and detail images at Orrick.
Among Orrick's collection are works by Matt Kleberg, Alex Katz, Katy Stone, Evan Robarts, Linda Martinello and others.

Evan Robarts and Matt Kleberg pieces at Orrick.​
Wednesday, August 17, 2016 at 2:06 PM
Former Director of Affiliates for the Solomon R. Guggenheim Museum in New York, Alison Weaver, walks KAC through the exciting transition into her current position as Executive Director at Rice University's Moody Center for the Arts. Check out our interview below to get the details on Weaver's return to the Houston art community!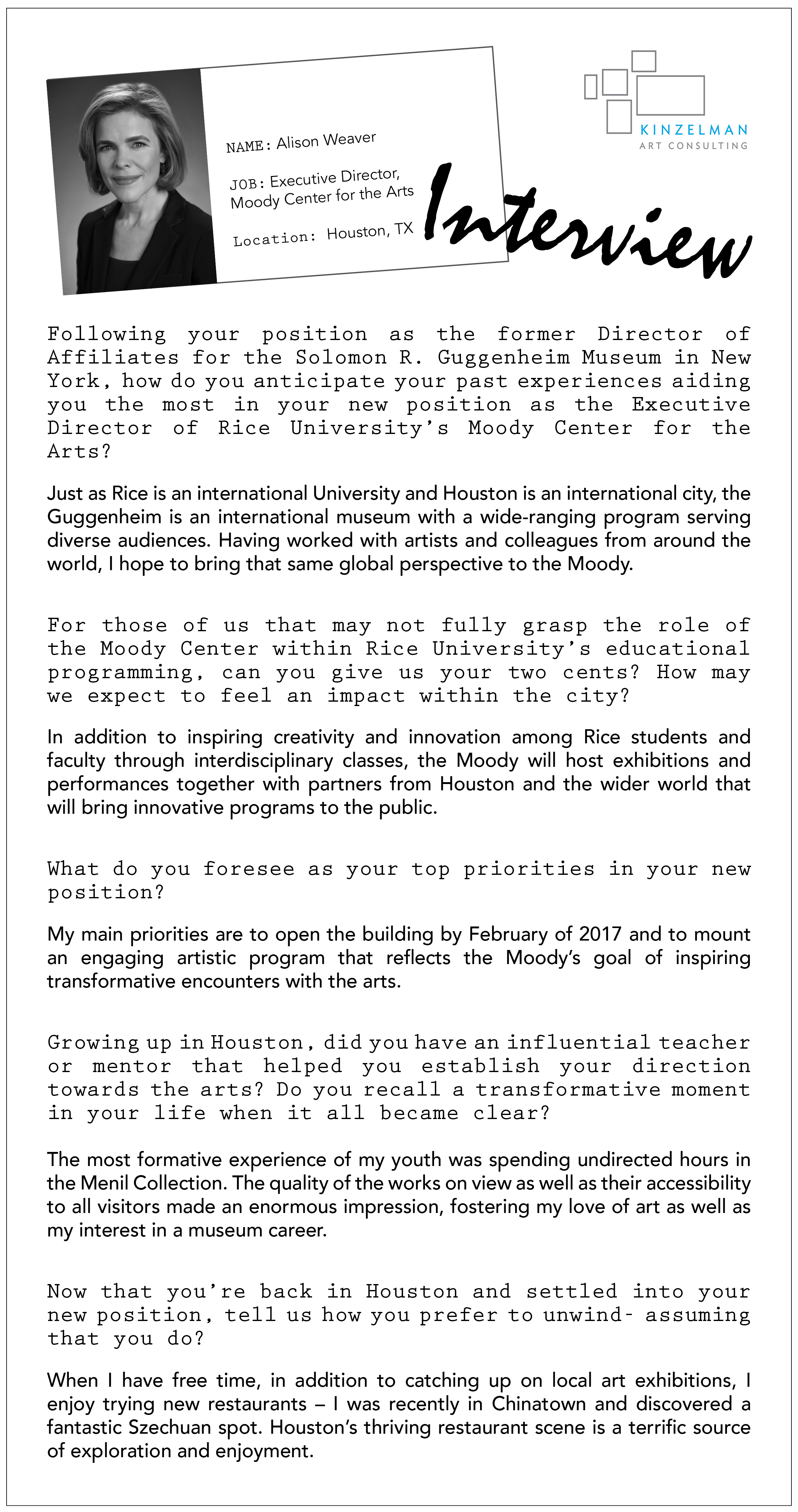 Don't miss Rice University's new Moody Center for the Arts, opening to the public in February of 2017.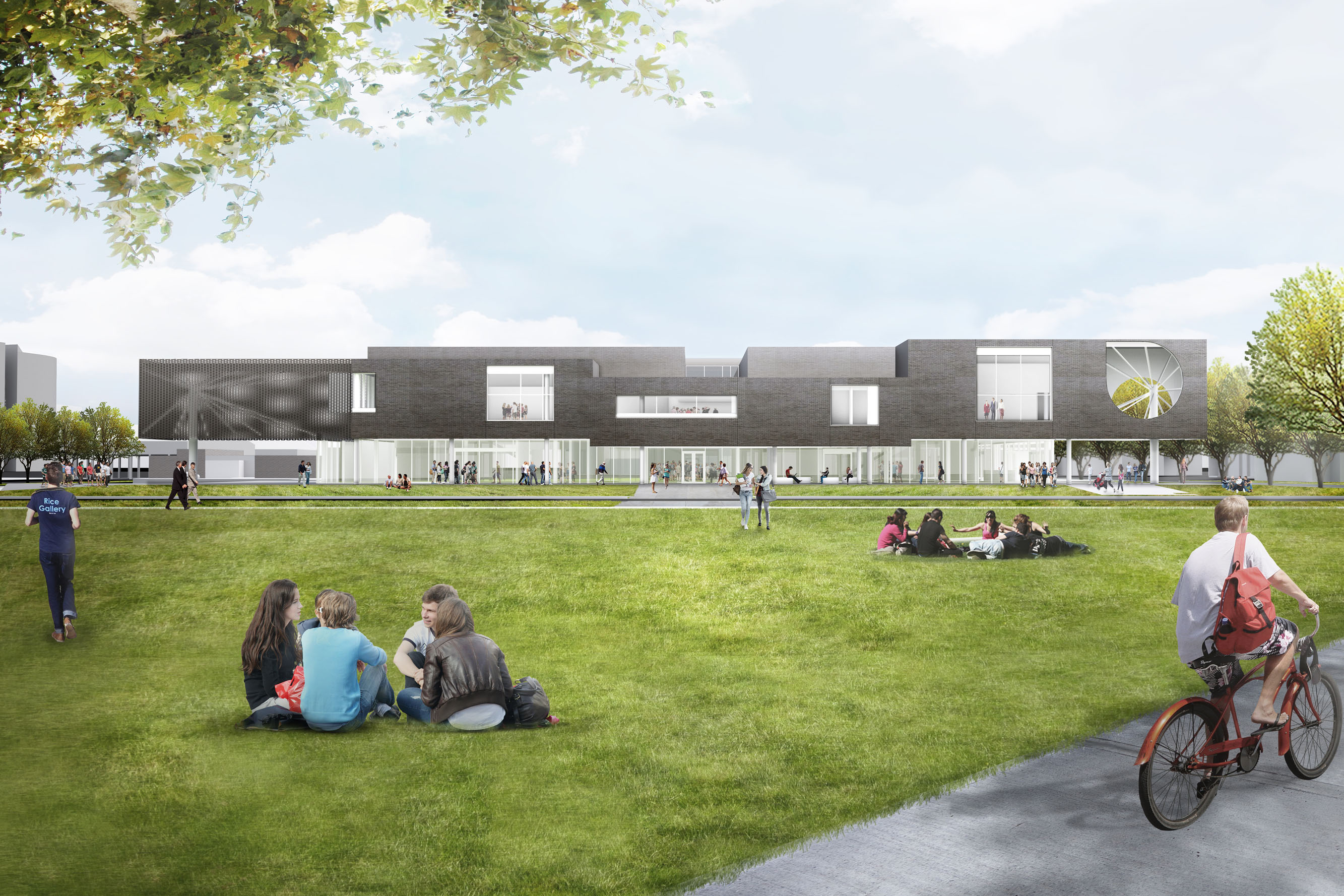 Rendering of the new Moody Center for the Arts
Wednesday, June 29, 2016 at 10:28 AM
KAC asked Curator of The Menil Collection, Michelle White for an inside look into her daily life and points of inspiration. See what this Houston art community power house has to say.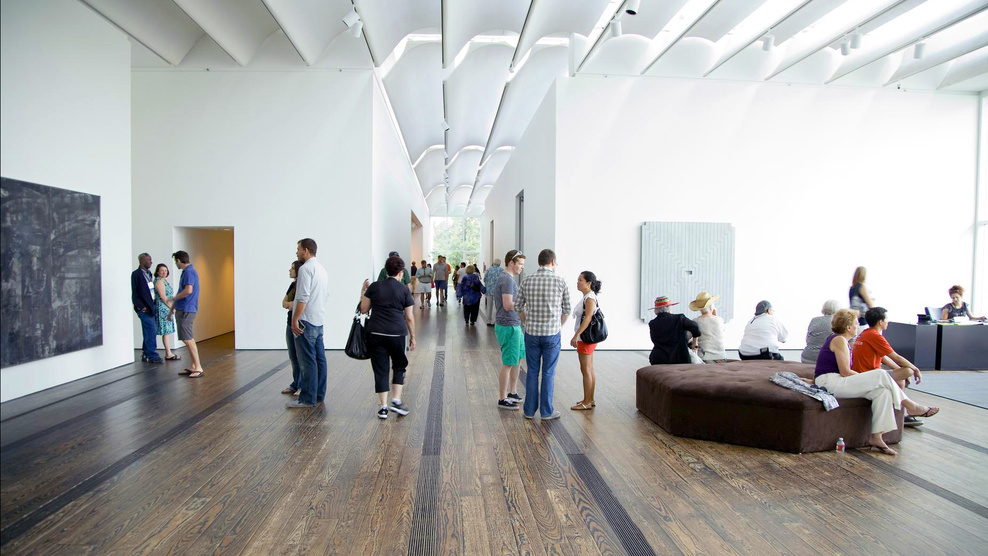 Inside of The Menil Collection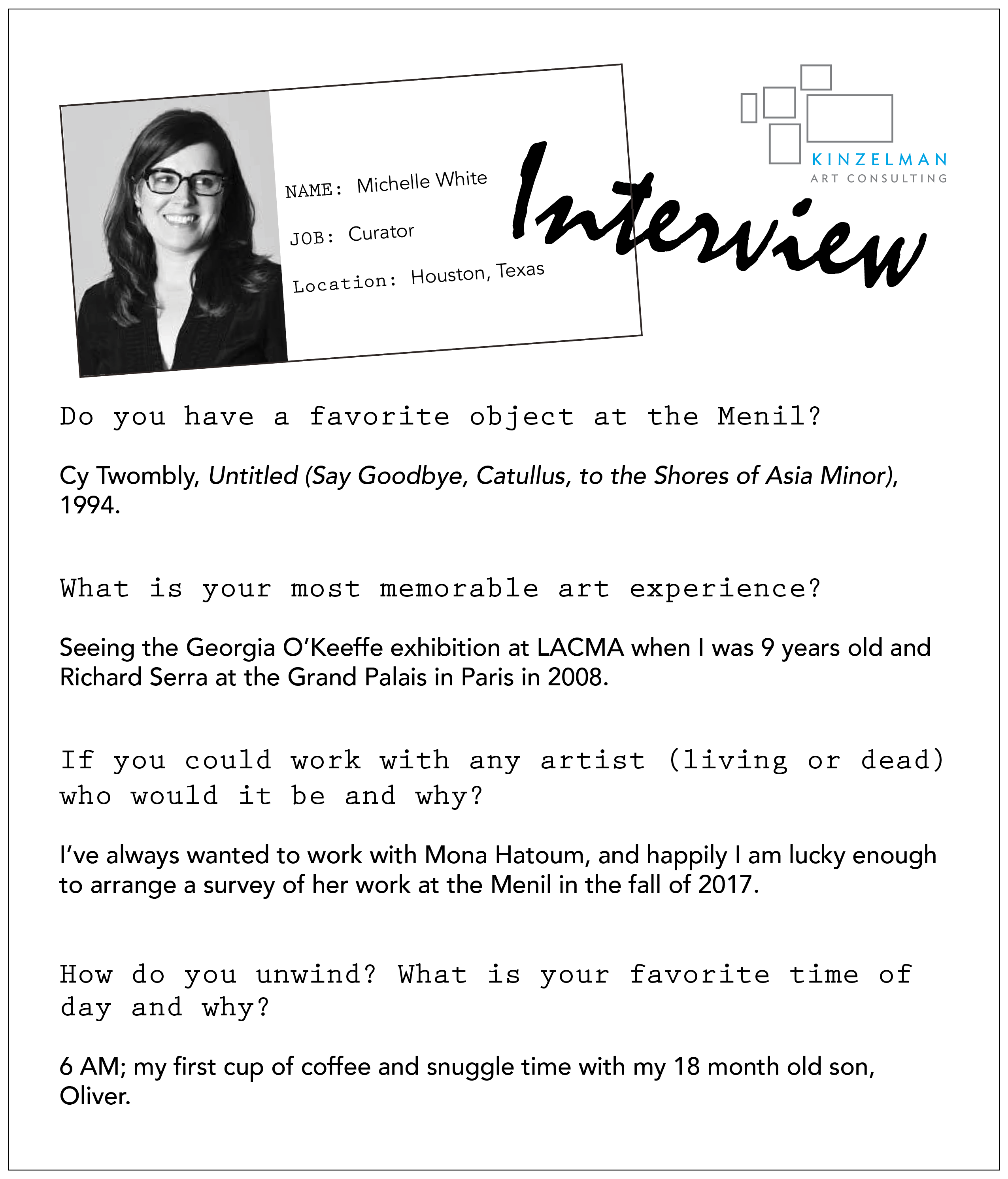 Tuesday, February 23, 2016 at 10:20 AM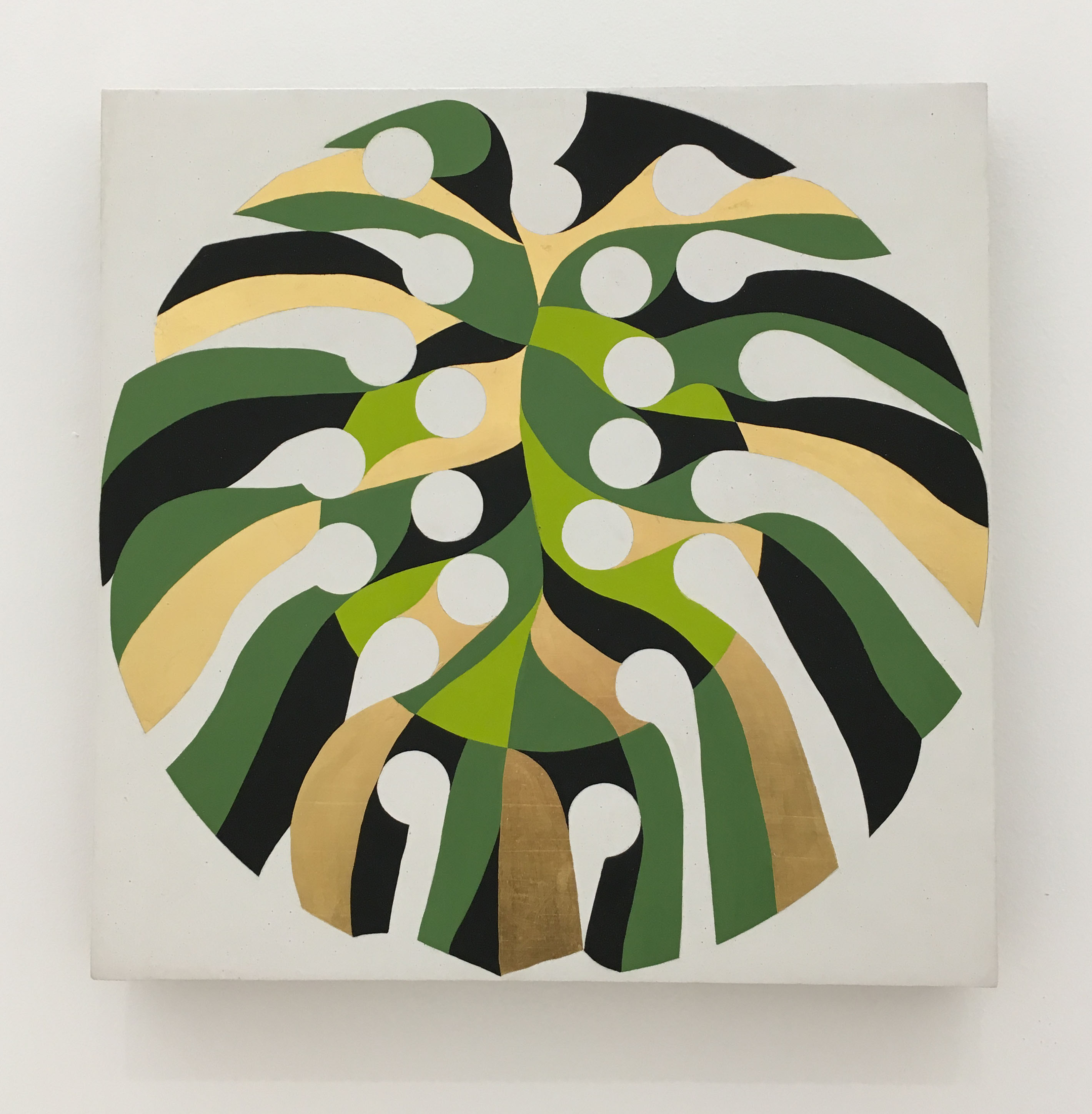 Garbriel Orozco at the Jumex Collection
After our recent visit to Mexico City, it is clear that the city's burgeoning art scene lives up to its hype. After being introduced to several impressive Mexico City galleries at the Texas Contemporary Art Fair, we were excited to explore what else the city had to offer. During our stay, we managed to visit multiple museums and galleries, an artist's studio, and two art fairs, Zona Maco and Material. Every experience left us continually impressed by the fresh perspective within this growing arts community. Below are a few of our favorite works from the weekend.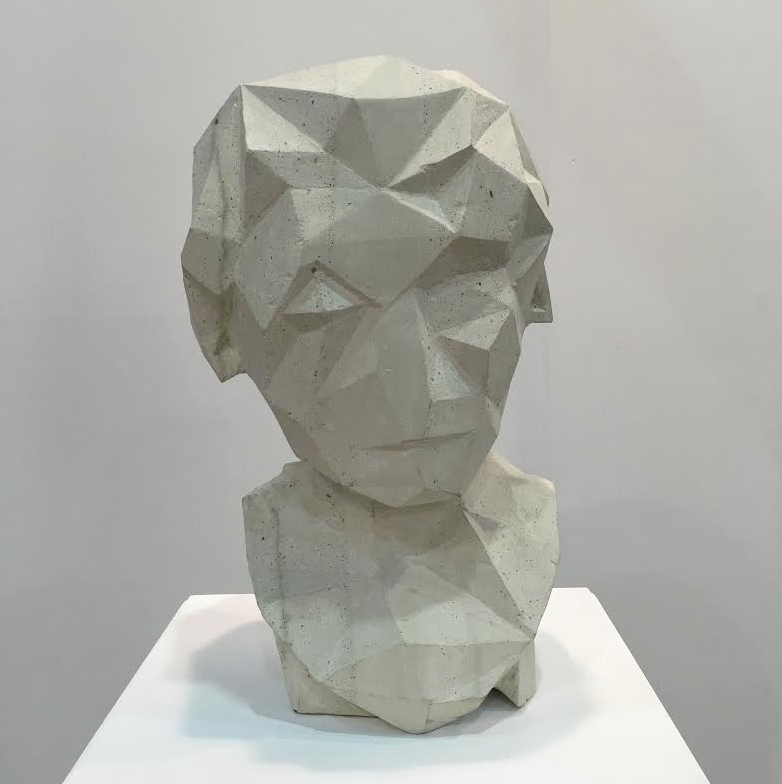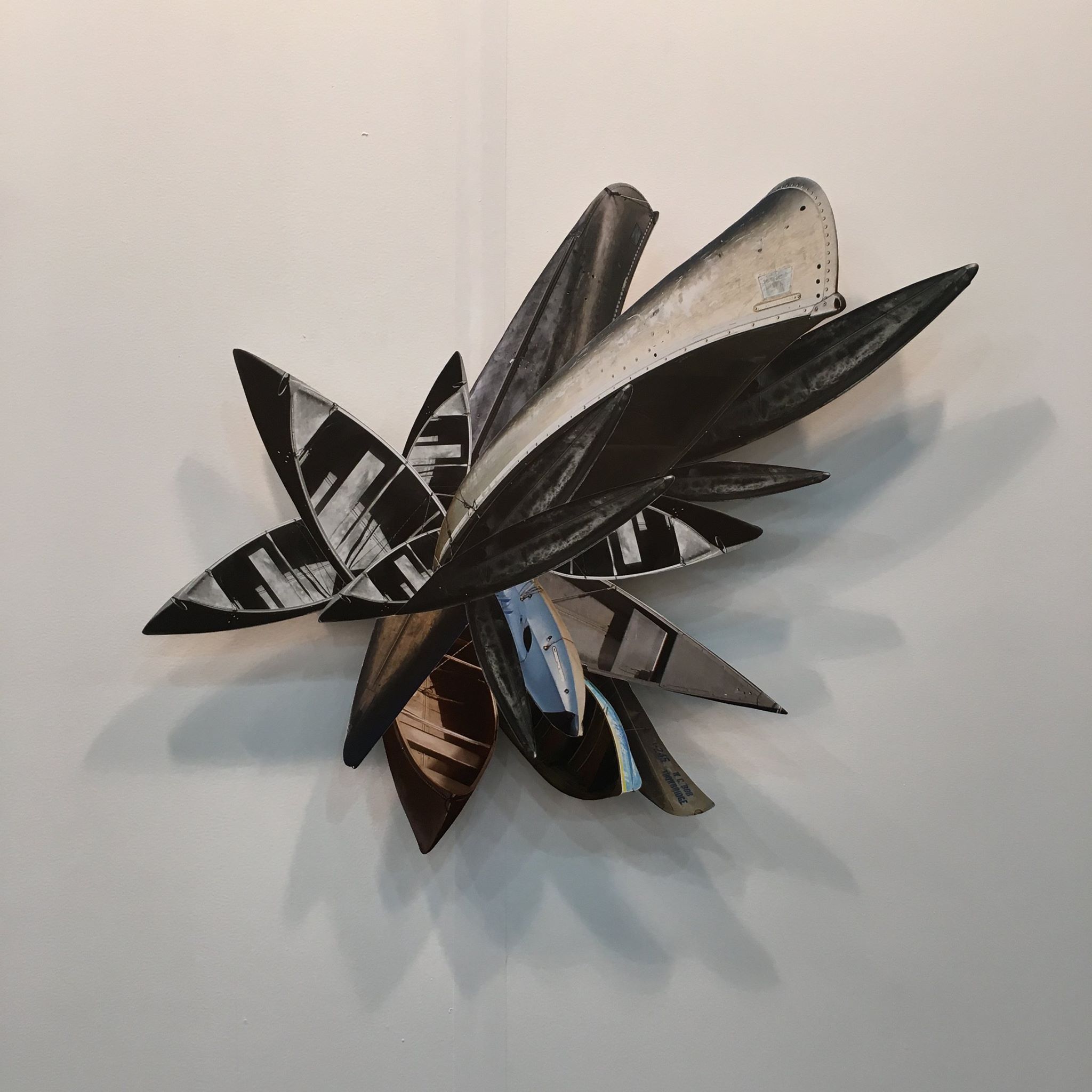 Julieta Aranda at the OMR Gallery Nancy Rubins at Gagosian Gallery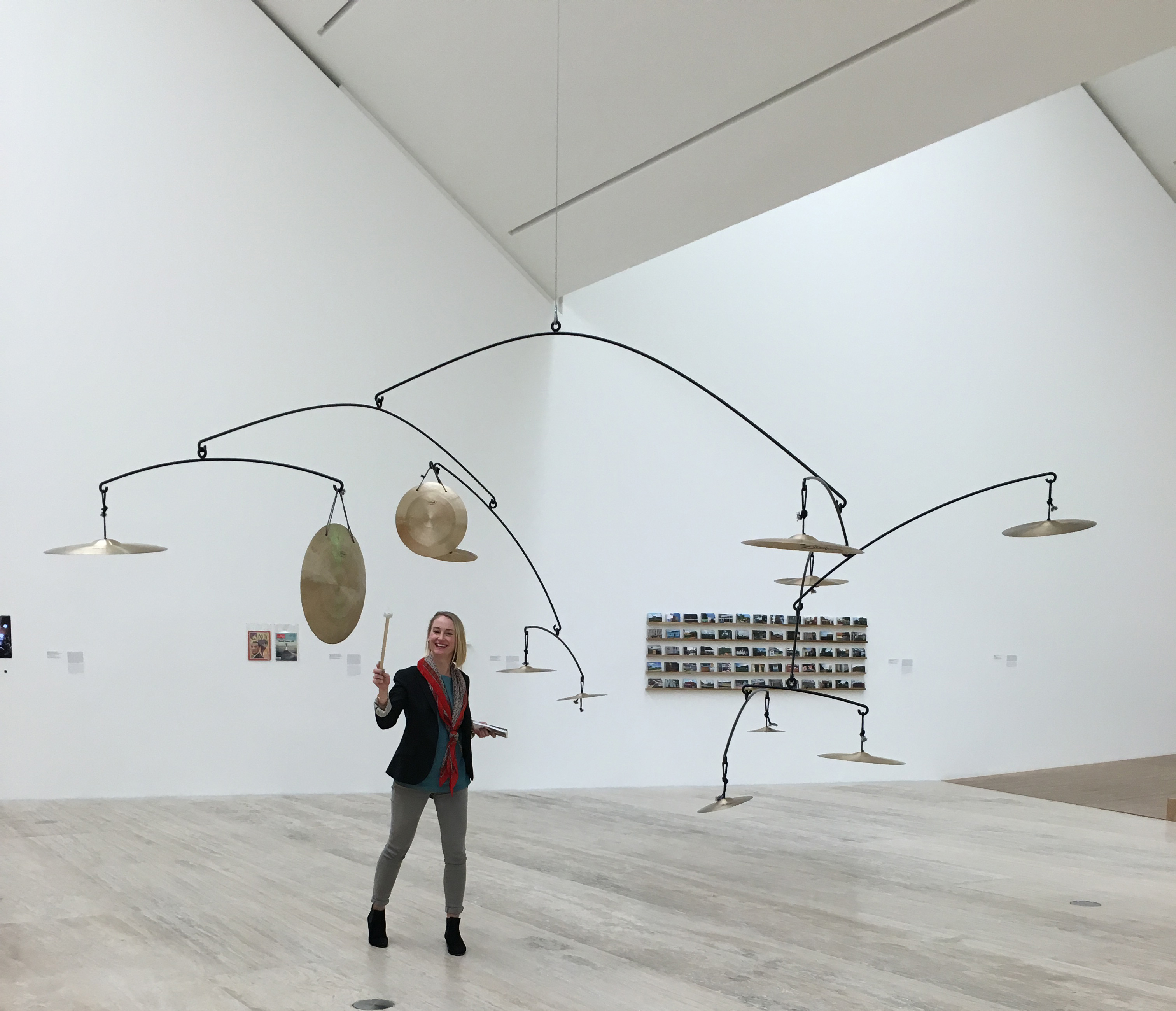 KAC's Adrienne Johnson at Under the Same Sun: Art from Latin America Today at the Jumex Collection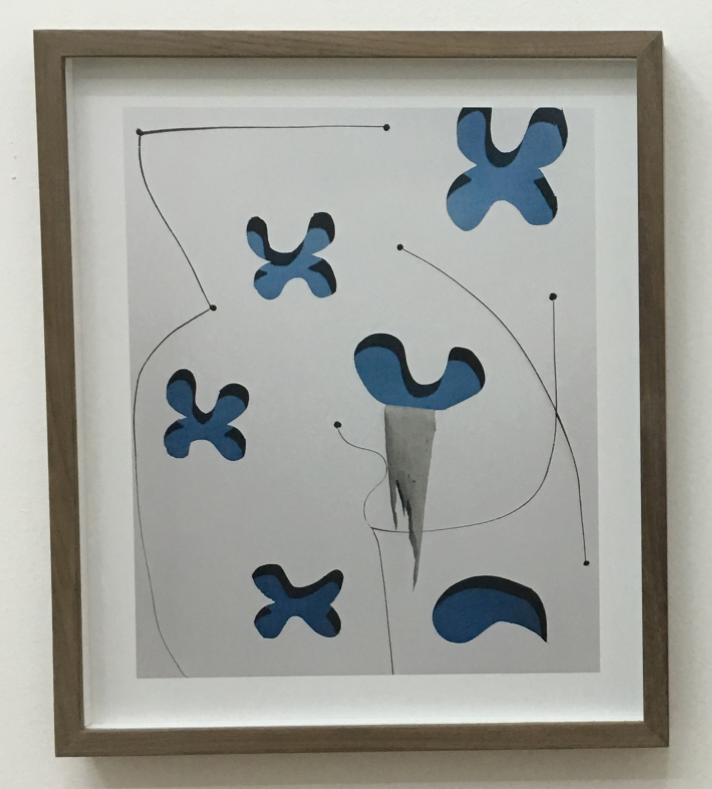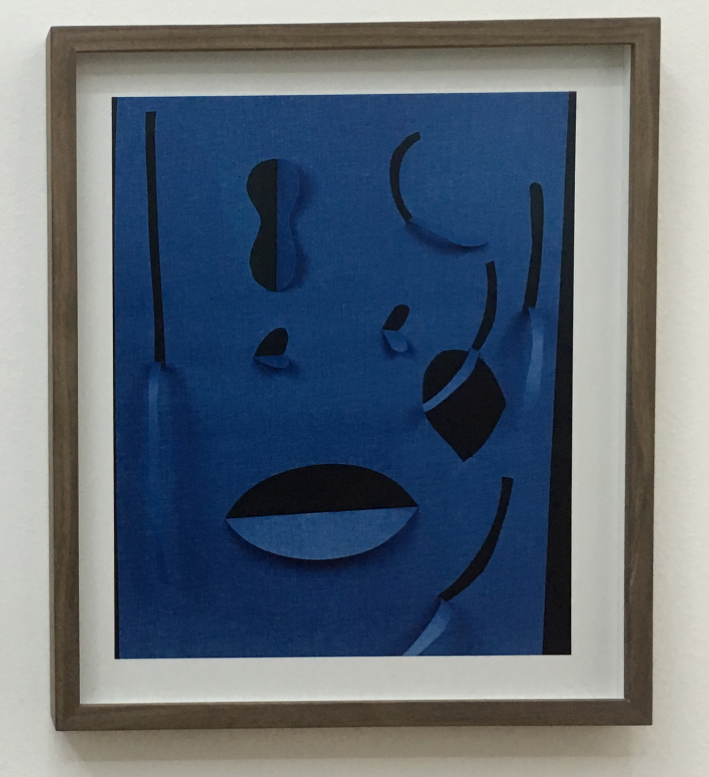 Elizabeth Atterbury at Document Space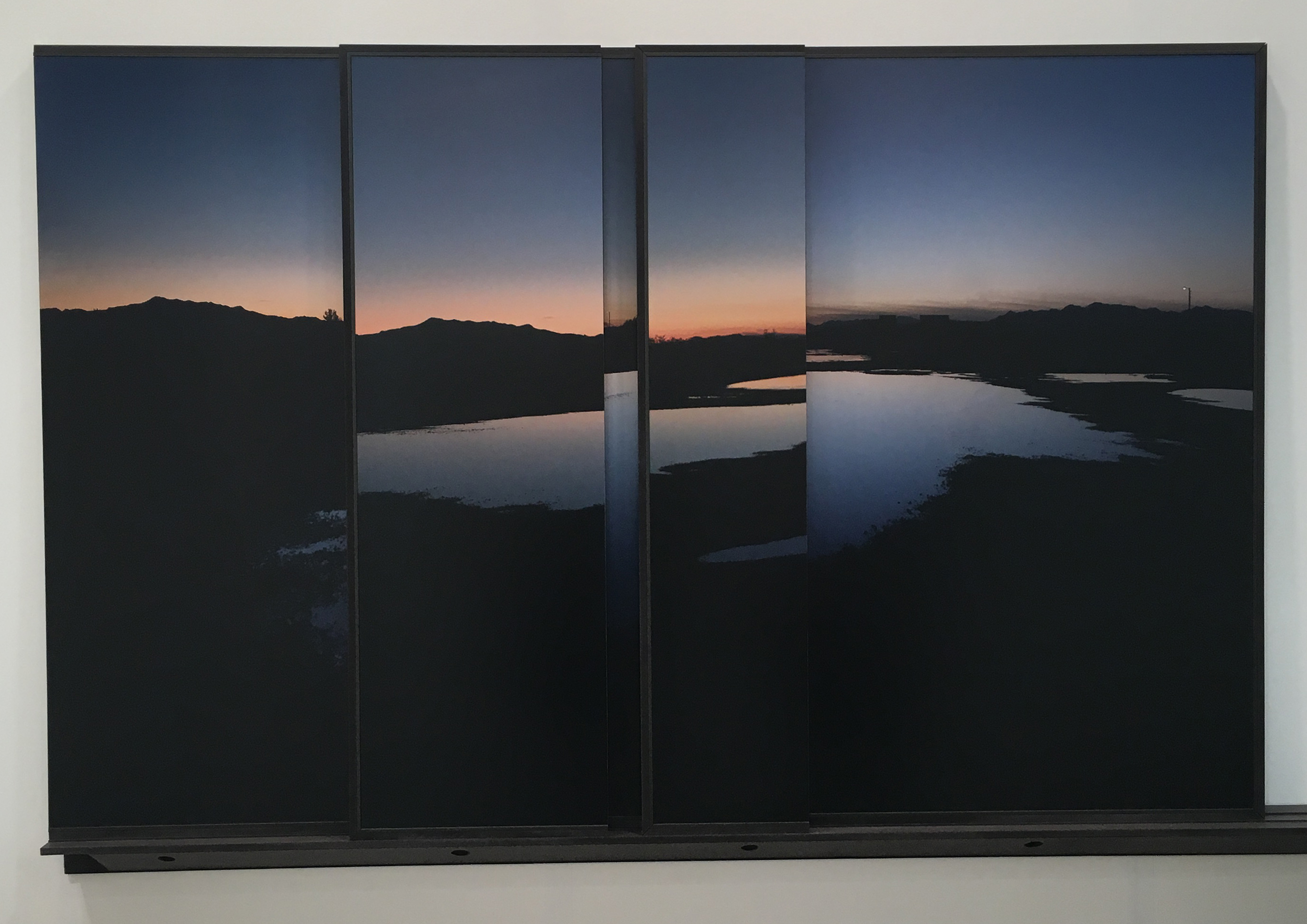 Carlos Irijalba at Galería Moisés Pérez de Albéniz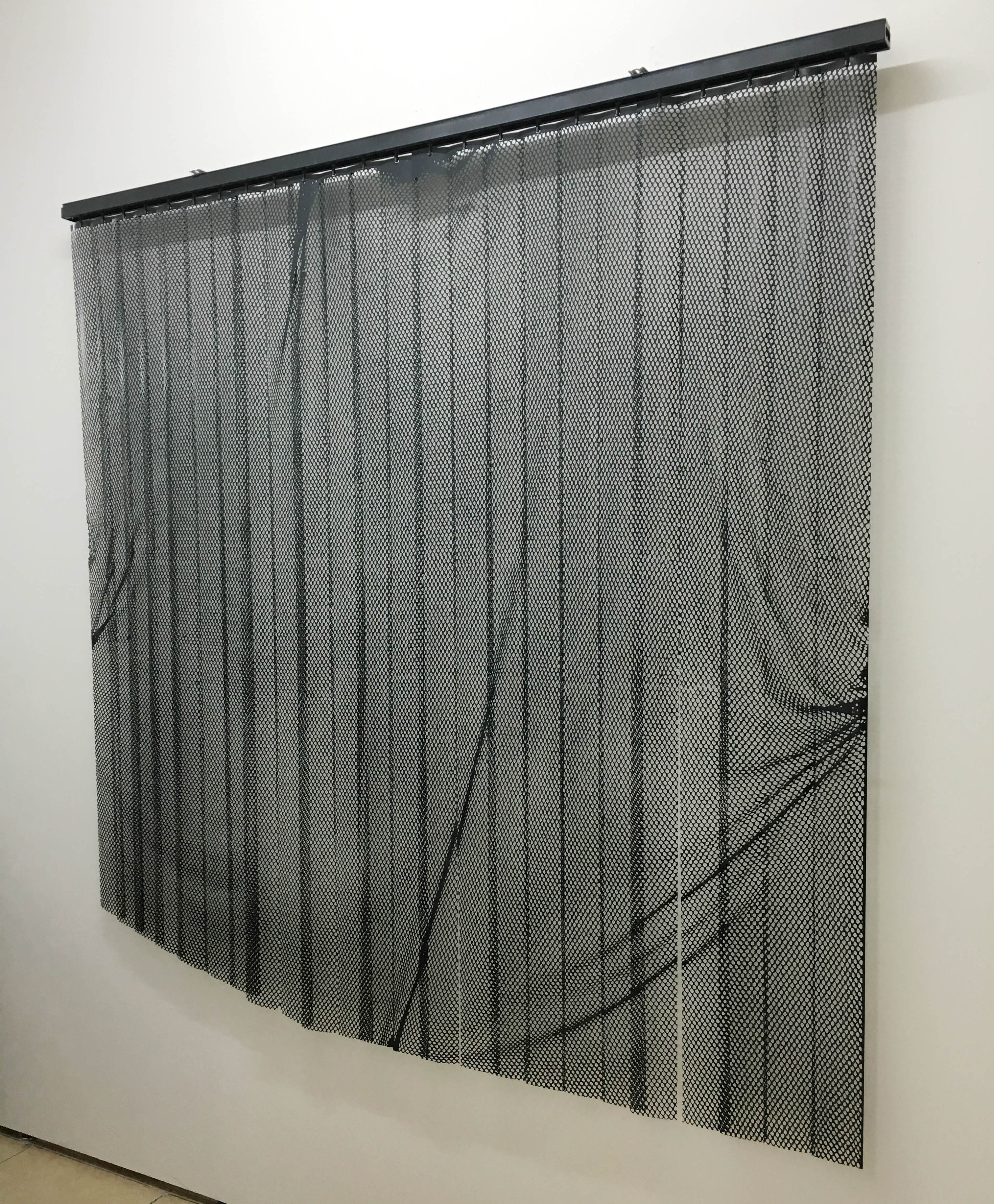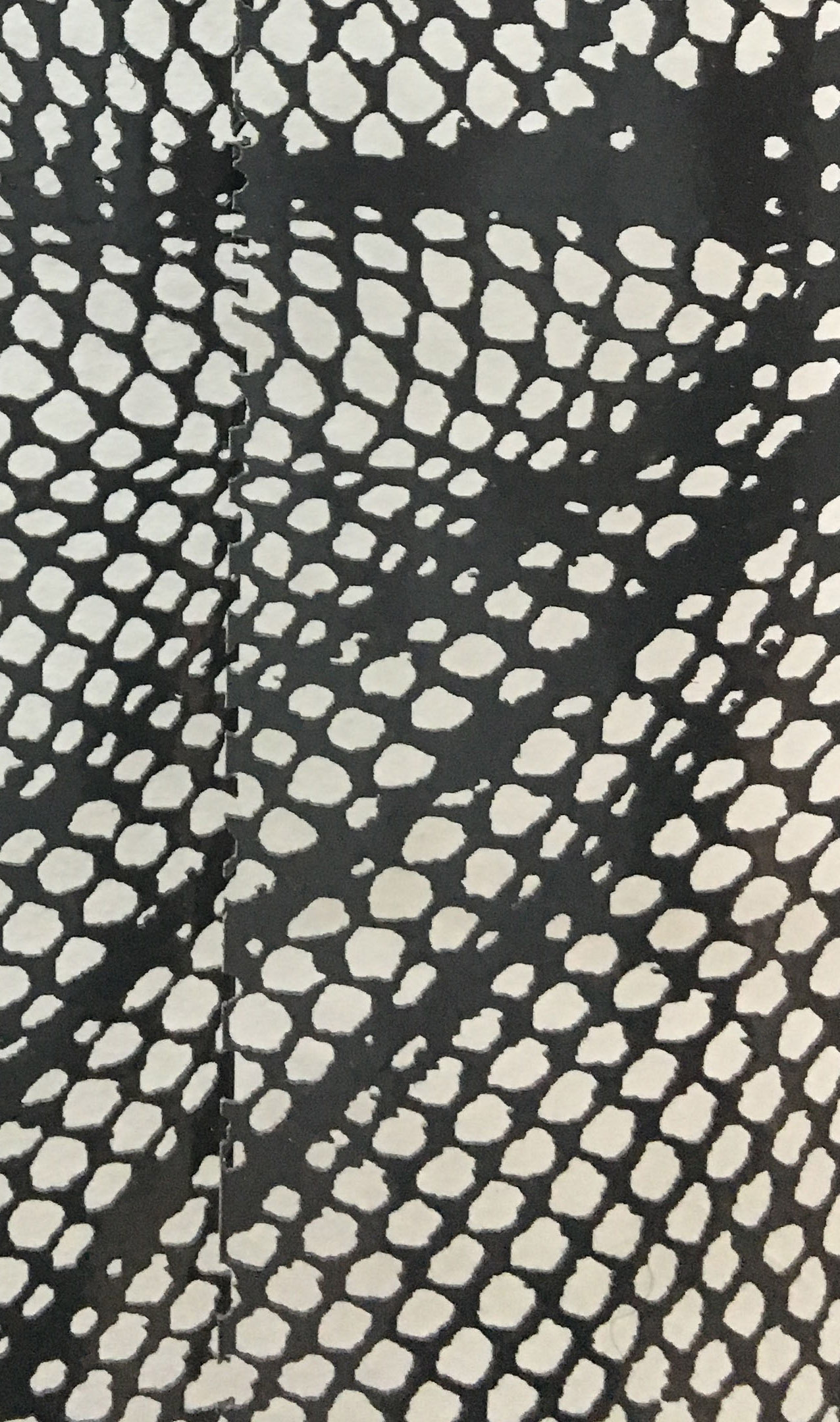 Kim Ye at JAUS Kim Ye (detail) at JAUS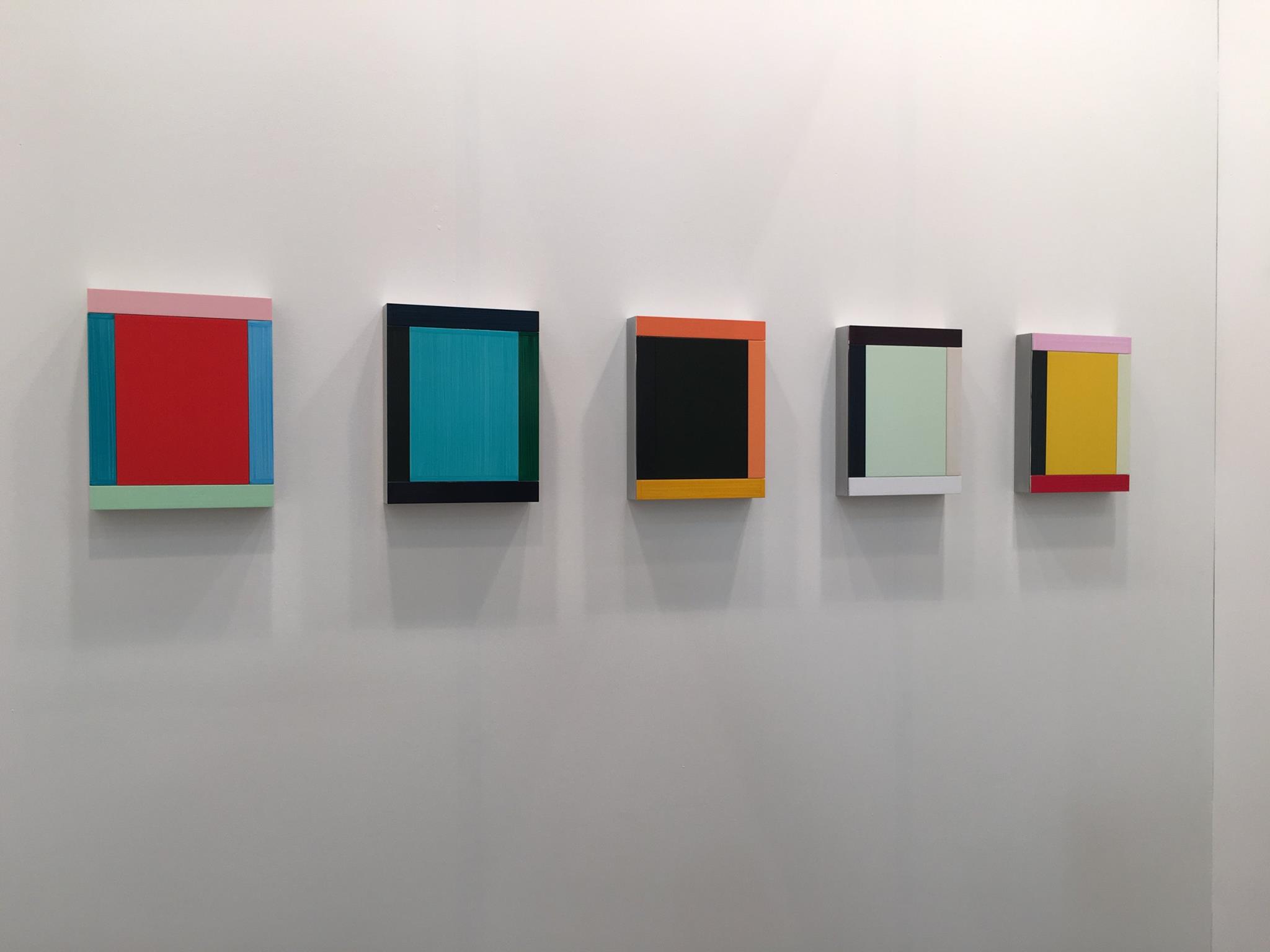 Imi Knoebel at Von Bartha Gallery